The underlying theme of this trend is how we can take basics and remaster them. We need to inject a strong sense of creativity combined with taking existing intelligent fabrics to a new level but in a less obvious way. This is subtle evolution of how we can engage the textile with the consumer on a performance level, combined with an intentionally optical approach. The appeal of this trend crosses boundaries, perfect for active living brands through to high performance sports brands. The duality that garments and accessories can bring in consumers getting more for their money appeals.

Reversibility is a key direction alongside duality, in offering pieces that fit perfectly for sports as they do for active living or travel. Today's consumer is educated as to what performance features are available and they want them in their wardrobe for all activities, from work, leisure, travel to high impact sports. Surface aspects in a physically or visually stimulating aspects push through in offering a new level of diversity for sports and outdoor apparel. From cool touch base layers to a high level of anti-odor performance, these key performance factors are taken to a new level through  the addition of print applications and textile construction. Base layers nourish and stimulate the body, through micro textile textures, subtly body mapped into key areas, in addition delivering anatomical support.

A sense of freedom features, the appearance is about breaking the rules, but deep down it is quietly embracing a solid multi functionality for the consumer in getting more from their kit. Street sports will push this trend with technical base layers also incorporating it into a more vibrant offering. Color is important in this sector, pull the energizing tones to compliment the performance values. This direction is multi-facetted, with cross over technology and functionality with the practical applications of this trend endless.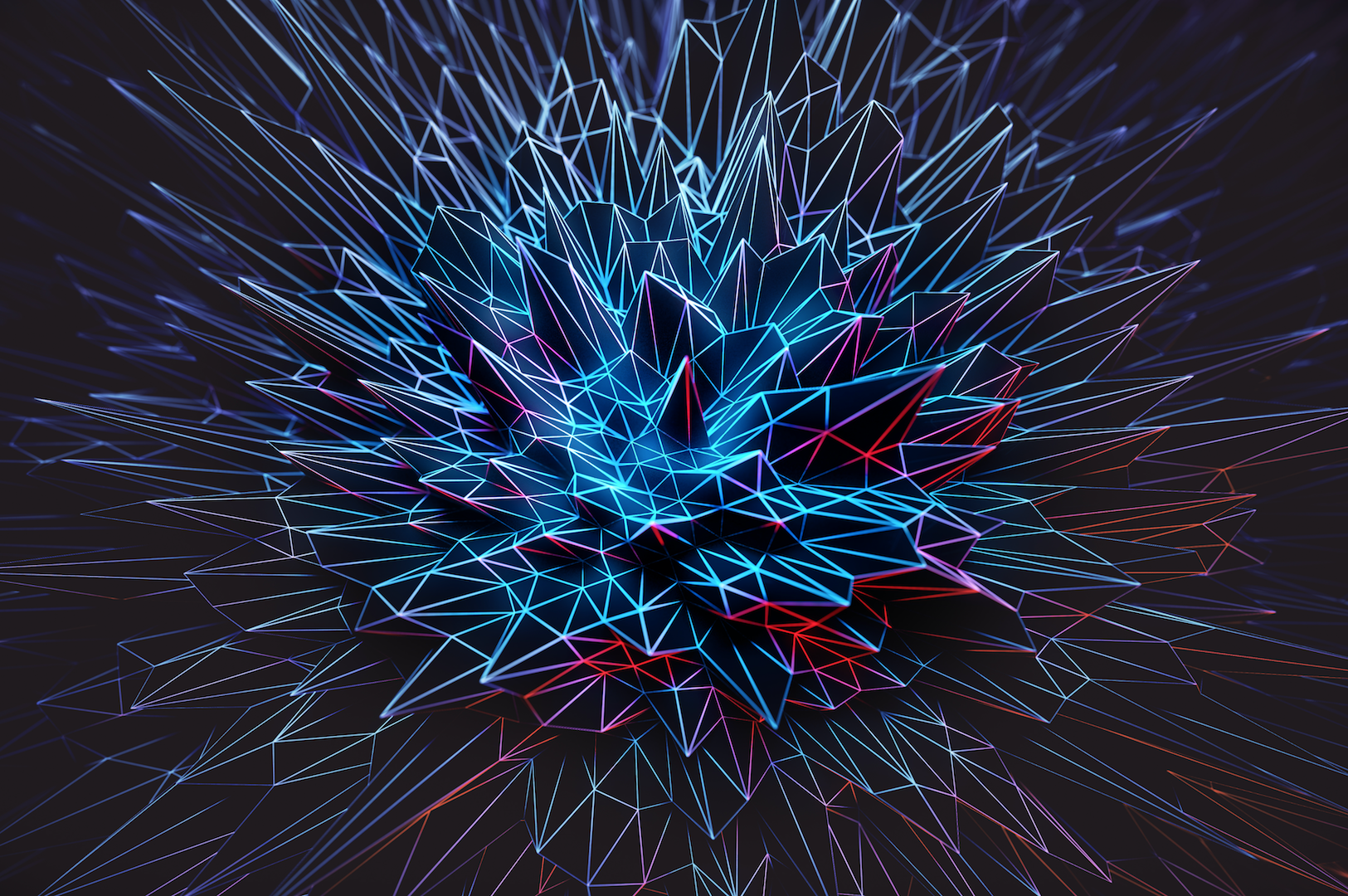 FIBERS, YARNS & FINISHES
Aramid fibers for high tenacity and anti-rip - leading to longevity of the final products
Micro encapsulated yarns and finishes - wellbeing continues strongly look to energizing or mastering micro encapsulated performance 
Water repellant yarns and finishes
Cotton
Cotton-touch synthetics
Lyocell
Merino wool in multi blends with cellulosics and synthetics
Thermal regulating yarns and finishes
Hydrophobic finishes for surf and beach
Moisture management
Quick dry
Natural touch synthetics
Cooling technologies
UV protection - yarns finishes and textile construction
Spandex/elastane - for comfort fit through to core stability
High gloss membrane technology enhances prints and intense color tones
Windproof and waterproof membranes that are visually stimulating
Colored coatings
Metalloplastic and luminous embroidery thread
Sharp colored PU tapes
Optically intriguing trims and transfers
Printed zipper tapes
WHAT TO EXPECT…
Watermark yarn relief - a watery surface effect
Floating surface effects through contrasting colored yarns
Multi colored abstract prints
Pique and honeycomb structures
High compression knits for shaping - specifically for the yoga leggings market
Matte touch spacer fabrics
Rounded 3 layer fabrics for a cocooning and sensual touch
Variable modulus compression fabrics for anatomical protection
Power mesh in new structures printed on top for added detail
Optically looking 3D textured jacquards with a soft hand and high compression
Reversible fabrics - double knits solid one side and printed the other offer the consumer added versatility
Micro fleece - super soft yet high performance
DWR micro fleece
Regular blistered surface effects or regular puckered construction for 3D relief
Visually exciting surface knits exposing contrasting colors on stretching
Brushed twill for a fuzzy finish
Raised nep surfaces for a sensual touch
Double sided bonded fabrics - smooth shell/textured - add membrane technology and take traditional second layer fabrics to a higher level
Melange and space dyed knits
Raised jacquards and pique on the technical side of the fabric worn next to the skin for a massaging effect
Decorative striped single jersey using contrasting yarn or knit technique for detail
Embossed surfaces for a floating appeal
Calendared surfaces for a vague effect
Cross dyed knits for textural detail
Embossed trims with raised relief
Molded plastic trims 
Pitted surfaces for added tactility
Crips wovens in compact structures given an exhilarating finish through prints and membrane technology - bi stretch crucial for comfort and performance
TARGET MARKETS
Running 
Gym and cardio workout wear
Active Living - next generation athleisure
Street sports
Travel
Surfing & Beachwear
Skateboarding and free running
IMAGINE
TACTILITY • FASCiNATE • EXHILARATING • DIVERSITY • NO RULES • FREEDOM
Dreaming of past times evokes a sense of idyl, reassurance and comfort to the consumer. There is a strong tendency to unearth the archives and rework past favorites into a new delivery. Escaping from our digitally connected, 24 hour streaming lifestyles, this trend's message is clear. Put down the smart phones, enjoy the moment and excel at the experience. Natural touch is key to this direction, more importantly achieved through the inclusion of synthetic performance yarns, used pure in a bio mimicry way or blended with nature's finest. Cotton, wool, modal and cupro lead the way towards a dynamic reinvention.

It is the lightweight qualities that feature in this trend, with high tenacity textiles and trims providing the strength to withstand the rigors of sports. Moisture management, cool touch and anti-odor are key in delivering a high level of function. Fabric structures look to the past as they evoke a sense of safety. There is an element of disconnection as our hyper connected living leads to a frenetic pace. Take time to embrace the spirit of the past, for inspiration look to natural kitsch and retro appeal, but don't forget the benefits the synthetic sector can bring in creating an authentic look

The haptic of this direction is sensual and seductive to the wearer. Soft touch is by far as important as innovation and creativity and must not be left behind. The comfort factor leads to a more pleasurable experience for the wearer at all levels of the sports and outdoors sector. Textile surfaces take on a visual appeal, though touch is soft, matte and retrospectively classic. Textures are subtle and grainy through to compact and paper to touch especially for summer outer layers. For millennials the appeal of delving into the past is huge, as intrigue and authenticity overcomes a digitalized desire.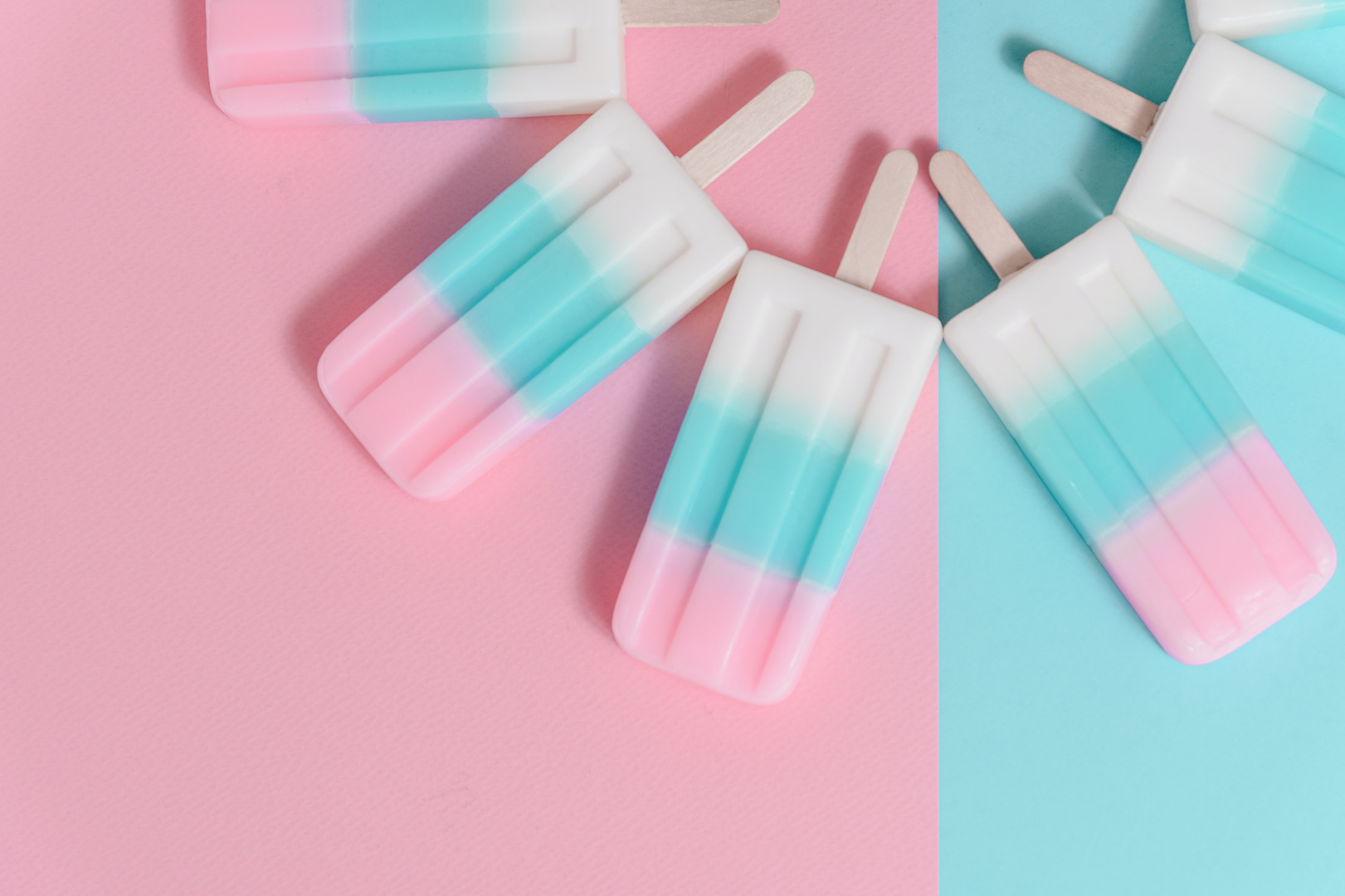 FIBERS, YARNS & FINISHES
BCI cotton
Recycled cotton
Sub yarns 
Merino wool
Cupro
Micro modal
Conventional and recycled polyester and nylon
Water free ozone finishing for a beat-up and aged look
Cotton-touch synthetics - a natural touch with a lighter weight and built-in performance
Spandex/elastane for power and comfort stretch
Anti-odor yarns and finishes - synthetic yarns and merino wool
Cool touch synthetic yarns and finishes
Recycled plastic and metal for trims and accessories
Lazer finishing for authenticity at the garment stage
WHAT TO EXPECT…
Micro brushed finishing or textured yarns for a soft but grainy touch
Authentic denim in lighter weight qualities with stretch and cooling yarns
Irregular slub
Classic gabardine in modern lighter weights - four way stretch for flexibility
Traditional interlock in super light weights with a natural touch and high levels of performance
Micro and macro French terry toweling
High pile fleece
Performance denim - bi stretch, moisture management and cool touch in denim knits and woven
Cotton-touch polyester with spandex/elastane for swimwear in circular knits for a retro feel with performance
Paper touch wovens with DWR 
Glacial outer layers  deliver a regular gleaming effect
Lightweight 3 layer fabrics with contrasting detail
Consider high performance fabrics in matte hand - focus on kitsch prints of the past but team with modern technology - incorporating reflective elements and DWR
Matte ripstop - update surfaces through print and finish with a clear membrane
Retro-inspired mesh
Smooth surfaces in knits and woven with a taken-back and aged matte finish
Muted colors
 
Smooth and compact surfaces for trimsAdd color and detail to zipper tapes while pulls take on a galvanized look
Retro looks but deceptively multi functional, soft to touch and incredibly lightweight
Digital and sublimation printing takes on a naive and cheerful graphics - there is an element of fun to this trend
Embossed and embroidered badges for authentic detail
DWR finishes adde multi functionality to all aspects of the market
TARGET MARKETS
Yoga 
Active Living/Lifestyle
Street sports
Beach to Street 
Performance denim
Soft sports
Dance
Running
Travel
Golf
Tennis
Hiking
Soft equipment - backpacks, shoes
IMAGINE
AUTHENTICITY • HAPPY • FEEL GOOD • WELLNESS • SUMPTUOUS • LIGHT • AGED • REASSURANCE
There's no escaping the speed of technology that defines all aspects of our lives, and if you can't beat them join them as we take a futuristic direction to the sports and outdoors sectors. Visual reality reaches out, as a renewed vivacity and clarity features alongside the dominance of AI. This direction is where the unthinkable is actually achievable as we embrace the intelligent ingredients on offer. This is the ultimate in performance, structure, precision and most important of all, performance. Protecting, yet enhancing the experience is key, delivering a new level of functionality to a wide range of sports. 

Fabrics react and work in a systematic manner, keeping us cool when hot, keeping us fresh and also keeping us protected, from the elements and direct protection to the body.  Protective uterlayers mimic the casing of robots while soft and flexible fabrics react and protect prior to impact. UV protection features strongly in this direction, delivered through performance yarns, finishes and micro fine compact textile structures. Cool touch technology through to built-in wellbeing delivered direct to the wearer key. Moisture management is the norm, we need to build up from this great basic and deliver a new platform that will enhance the overall performance of the wearer as well as move forward into ether of smart textiles.

Trims and accessories can really push this trend. They will be smarter as future reflective aspects, color changing, warning systems, and prismatic forms or phosphorescent finishes feature in a beguiling way. Overall, fabrics should be compact and clean, both for knits and wovens. Spacer fabrics and the mimicry of foam and silicone protection, allow for embossing in creating very uniform surface effects. High compression base layers will nourish through micro encapsulation or energize through NIR and FIR yarns. The efficiency this textile direction delivers in terms of performance also applies to the garment production stage, as reworked garment design using the fabrics and trims on offer completely rejuvenate the design process in ensuring an efficient and enhanced performance to the wearer.


FIBERS, YARNS & FINISHES
Cool touch, quick dry, moisture management, UV protection, chlorine resistance all feature on the performance front
Micro fine synthetics create perfect surfaces
Look to featherweight high compression knits mimicking the hosiery sector
Tri-lobal nylon for an iridescent finish
Clean technology features strongly - reduce water, waste and energy
FIR and NIR yarns, prints and finishes for enhanced wellbeing
Efficient dye solutions for optically appealing finishes in synthetics - reduced water waste
Phosphorescent yarns
Polypropylene for micro light fabrics
Reflective prints and membranes
Iridescent PU tapes
Invisible zippers - clean and lean
Magnetic fastenings
RFID components
Holographic prints
Cross dyed yarns and reflective coatings for an interesting optical appeal 
Digital printing
Crystallized yarns
Iridescent membranes and coatings
Detail comes through PU taping and laser cut trims, 3D printed accessories to illuminating effects
Modern moire effects
Lamination and calendaring
Two-tone finishes
Conductive yarns for electronic textiles
WHAT TO EXPECT…
Spacer fabrics with quilted embossed surfaces create lightweight protection and the elimination of stitching
Spacer fabrics for a neoprene touch push throughout to the outer layers - spacer fabrics are hot, hot, hot, not just for the malleable touch but for the design direction in apparel for rounded silhouettes and lightweight protection
Silicon fabrics for a protective appeal
Sensory fabrics and trims that communicate with the body
Fabrics that enable digital components for electronic textiles - cooling systems, LED lights, bluetooth applications
Zoned applications within a warp  or circular knit target different performance aspects
Clean cut and selvedge finishes in warp knits with hight power from the inclusion of spandex/elastane for core stability
Double sided knits - constructed or bonded contrast colors and functions
Silicon prints for added compression and enhanced protection on high compression power knits
High levels of functionality appeal 
Compact base fabrics in rigid and stretch qualities that can take laser punch out detail that delivers ventilation within a garment and eliminates the need for inserting mesh, thus eliminating seams
Neoprene - add geometric details and contrasting stretch heat transfers for added detail to this sophisticated look
Double knits mimic the appeal of neoprene
PU tape and heat transfers feature an electric take on technology through prismatic and changing effects
High tech rip stops
Lightweight 3 layer fabrics for summertime protection that react prior to impact 
3 layer silicone crash absorption fabrics
Fabrics that metamorphic thought the use of contrasting yarn use and innovative structure - especially with power stretch knits
Heat seaming technology - the elimination of traditional seams allows for a smoother finish to the wearer
Wearable technology 
Vivid digital prints inspired by virtual reality
Illuminating surface effects on fabrics, from yarns or coatings
Cross yarn technology and reflective elements
Holographic trims and accessories
Prismatic finishes
Optically illusive prints - flat substates with a textural look
Vapory touch through to crisp and prefect structures
Soundless performance - no noise from fabrics
TARGET MARKETS
Track and road cycling
Motocross 
Marathon & Triathlon
Running
Iron Man
Athletics
Fitness & Gym
Techno yoga
Active intimate apparel - sports bras
Cross fit 
Watersports - Supping, Surfing, Kitesurfing, Diving
IMAGINE
CLEAN • MORPHING • PUNCH OUT • NEO TECH • SYSTEMATIC • IRIDESCENT • PERFECTION
The power of performance delivered by natural fibers can no longer be ignored, following the success of merino wool, in targeting the sports and outdoors sectors in a rejuvenated manner through teaming with synthetics. Conventional, organic and recycled cotton is set to follow in its steps in delivering the inherent natural touch combined with a new injection of performance. Pure qualities feature, the performance enhanced through high functioning finishes. The hybrid mood continues this season as we see natural fibers transform and marry with synthetics in creating a magnetic attraction.

The success of merino wool in its reinterpretation proved there is a place for natural fibers in the technical sportswear market, leading the way for other naturals to inspire a new generation of consumers. In parallel the synthetics sector is also pursuing a natural inspiration, with bio-mimicry through to nano technology coming to the forefront using responsible ingredients in creating innovative products. Bio-based ingredients from natural resources, sugar beat and corn starch, are being developed to create second generation performance synthetics with a much stronger eco identity. The strength that this trend has is vast, easily interpreted and developed in all sectors of the supply chain, from chemicals to dyestuff, yarns and fabric construction. 

Recycled synthetics propose a pleasing partnership with natural fibers, as recycled nylon and recycled polyester, from post consumer waste or plastic retrieved from the sea, create an emotional connection with the consumer. This trend typifies the demands of todays millennial consumer. They want it al! The performance and function that we all know, but they want it delivered by a cleaner and greener process and responsible ingredient sourcing that protects the planet. The increase in performance finishes, from DWR to moisture management and chemical free cool touch technology is perfect to push the  natural roots of this trend to a higher functional factor. Nature's ingredients and structural inspiration is back, and its stronger in performance than previously seen before.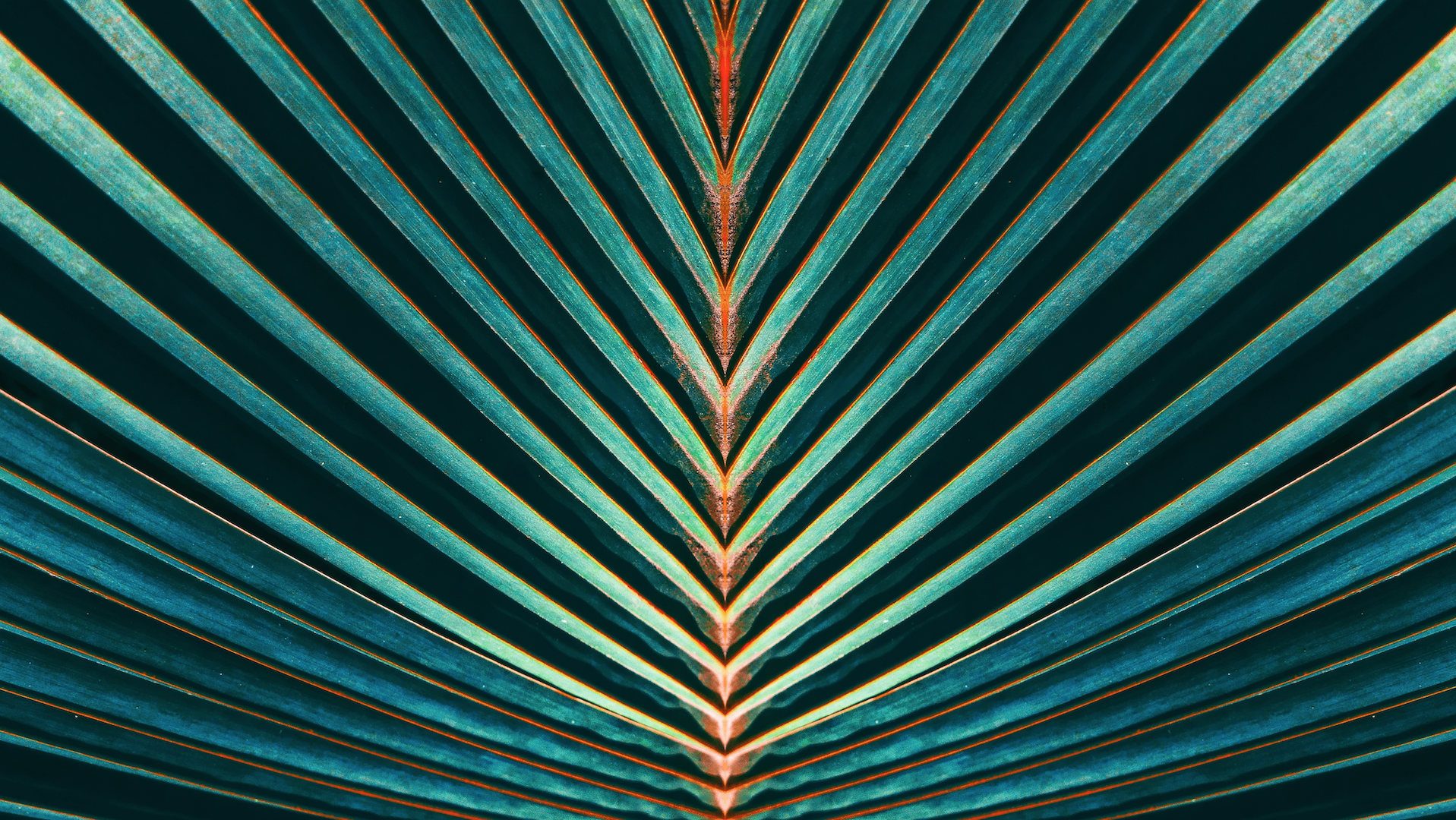 FIBERS, YARNS & FINISHES
BCI cotton 
Circular economy cotton and wool
Combed cotton
Merino wool
Lyocell
Kapok
Seaweed
Recycled polyester - derived from post consumer waste (plastic bottles) or from plastic retrieved from the ocean - a perfect B2C story for the swim/surf/water sports market
Recycled nylon - derived from post consumer waste and fishing nets
Recycled spandex/elastane
Anti-microbial yarns and finishes
Finishes that enhance the natural touch teamed with built-in or added performance
Neoprene-free rubber for wetsuits
Bio-based synthetics - Bio-based dyes stuffs - Bio-based insulation
Bio-mimicry - engineering synthetics to mimic the protective elements that we see in nature features throughout all the sectors as well as adding interesting detail
Micro fine high tenacity yarns
Eco friendly dyes
Chemical-free DWR
Nano technology in fabric construction through to finishes and membranes fro hydrophobic performance
Silver, copper and zinc for wellbeing
Cork
Anti-microbial performance
UV protection through the structure of fabrics
Recycled metal and plastic for trims and accessories
Jacquard trims and elastic narrows
Eco-friendly performance finishes applied at padding stage of textile production 
WHAT TO EXPECT…
Relaxed fabric structures
Soft single knit jersey
Classic cotton gabardine with the addition of performance finishes
Stretch recycled membrane technology
Synthetic fleeces with a shed-free finish - eliminating the microfiber pollution in the oceans
Organic structures - new dimensions for power stretch and rigid mesh
Concave jacquards, a reverse aspect where the raised relief is now dipped leaving an organic structural aspect at the forefront
Micro porous knits
Natural touch power stretch warp knits for the swimwear market - enhance with digital printing
Paper touch woven fabrics with quick dry performance for beachwear/lifestyle
UV protection and core stability for rash vests
Fabrics that deliver duality to a final garment 
Micro brushed finishing for that fuzzy natural look on the face of fabrics
Exaggerated fleece
Back to basics - interlock, terry toweling, yarns dyed structures
Slub recycled polyester/cotton single jersey
Street-styled exaggerated boucle knits
Brushed technical side for a sensational touch
Organic-inspired structures in openwork jacquards 
Crochet aspects bring added detail
Double knits with contrasting colors and textures and yarn use
360° stretch in bottom weights for flexibility - mechanical or through yarn use
Bonded fabrics - mesh with solids for creative contrast
TARGET MARKETS
Hiking
Active Living
Outdoor living
Beach life - water sports, supping to surf/streetwear
Yoga and pilates
Outer shells - super light
Soft equipment - back packs
Tennis
Golf
Travel - natural feel with multi-functional performance
Sleeping bags and tents - a strong connection with the great outdoors
IMAGINE
NATURAL FEEL • ORGANIC STRUCTURES • BIO-MIMICRY • HIGH LEVEL PERFORMANCE • NANO TECHNOLOGY • SUPER LIGHT • STRONG
Tough and targeted, this textile direction delivers a higher level of tenacity to apparel, but also a sensational lightweight delivery. From high compression base layers with zoned body mapping through to micro light shells, the lightest yet that are anti-tear. This textile direction takes from tough tradition, teams with technology and adds decorative detail. Performance levels excel in this direction, this is about getting the best out of your gear. How can it enhance the high impact performance of the wearer combined with delivering a strong sense of protection? Aramid yarns are key in working in hybrid blends, creating tough textiles that are also intelligent, while micro encapsulated yarns and high compression offer personal protection and support direct to the body.

This is a highly technical approach packed full of multi functional performance. The engineered fabrics and garments will energize and enhance, ensuring the wearer the best equipment possible.  A benefit to this sector is the durability it will bring to consumers, lasting longer and enhancing its lifecycle. The appeal of this trend is far reached. From extreme sports and speed activities to a lower level endorphins rush through regular sporting activities.  Base layers bio-mimic the muscular structure of the body with body mapping technology being key. Not only does this protect the wearer through the varying zones different performance factors can be channeled as well as adding detail. Seamless apparel will feature with body shaping fit, eliminating the need for seams and ensuring a smooth and uninterrupted performance.

Fabrics and trims take on a gritty, matte-like aspect, this is tough, this is pushing the personal limits, retroreflectivity in contrast offers an important addition for safety and decorative detail. Glossy PU trims also appeal, delivering a confident statement to contrast with matte grounds. The high specs of products available will also provide the perfect offering for a new direction in garment and footwear manufacturing as cut-and-sew garments eliminate seams for an anti-chaffing enhanced comfort through to seamless production with zoned compression and strategically placed performance fabrics.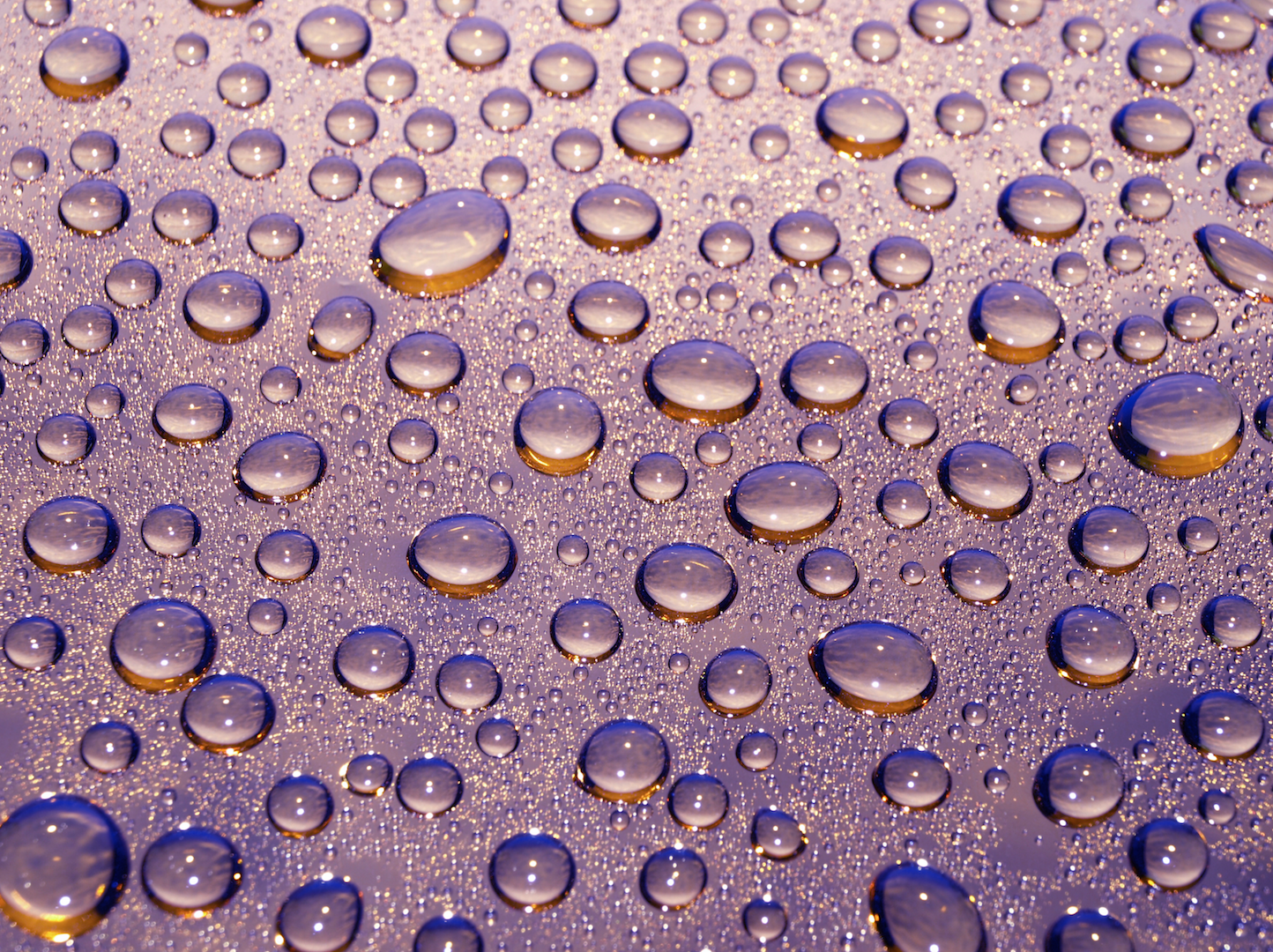 FIBERS, YARNS & FINISHES
Aramid fibers
High performance nylon and nylon 6.6
Super chlorine and saltwater resistant spandex/elastane
FIR yarns - increasing the circulation of the wearer
Micro encapsulated cooling yarns
Black dope dyed yarns for bestselling black and reducing water
Chip dyed synthetics eliminate the need for textile dyeing
Illuminating yarns and finishes
Metallic foil prints and membranes
High performance synthetic yarns - lightweight, dull or bright with built-in function including moisture management, anti bacterial, UV protection and quick dry
Acetate
High visibility trims through reflective yarn use or raised structures - safety + decorative detail
Breathable, windproof and waterproof membranes
Polypropylene - super lightweight
WHAT TO EXPECT…
Spongey double-knit structures
Embossed surfaces for a new dimension
Featherweight knits with cool touch technology and UV protection
Glossy and lacquered look finishes for a heavy metal look
Embossed foam filled and spacer fabrics for a quilted look and protective elements
Matte and bright finishes for contrast
Perfect surfaces - despite the grittiness of this trend the actual construction of high performance fabrics is precise
Super lightweights performance wovens - precise construction with flexible stretch 
Featherweight performance at all levels
High compression fabrics deliver core stability and muscular support
Super lightweight fleeces
Double sided fabrics
Warp knits take on a rounded surface effect - ultimately smooth but with body - perfect for footwear
Neoprene-inspired structures
Macro grid-inspired mesh
Power mesh - super high compression
Fabrics that react a second before impact in protecting the wearer 
Zippers take on exaggerated molded look, in plastic, easily heat sealed to create waterproof finishing
Compact surfaces can withstand punch out effects for ventilation without ripping
Precision molded trims and snappers
High compression warp and circular knits with added performance from FIR yarns and moisture management systems
Micro light insulation for Summer insulation
TARGET MARKETS
Marathon
Ironman
Running
Soccer
Climbing
Pro surfing
Competitive swimming
Roadside and track cycling
Mountain bike racing
Lane and Competitive swimming
Recovery base layers for all sports - cooling down and reducing muscle fatigue
Outdoor equipment - high tenacity tens and sleeping backs
Soft equipment - backpacks and footwear
Legwear - compression socks and supports
IMAGINE
LIFECYCLE • BARRIER • TOUGH • ETHEREAL • COMPACT • INTELLIGENT • DURABLE
These 5 textile trends are described in the very detail and can be downloaded in English language free of charge: