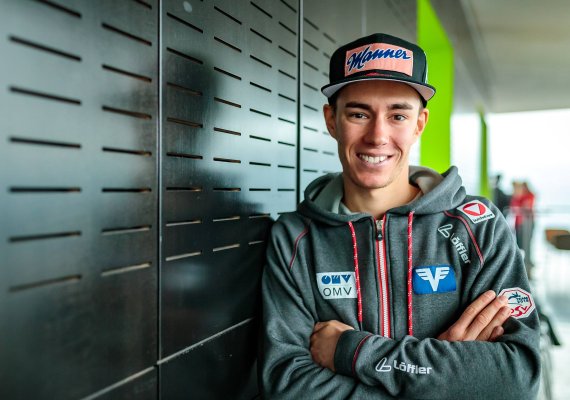 Austrian eagle Stefan Craft against German high flyer Andreas Wellinger - it was the great flying duel of FC Bayern fans last winter. Kraft took gold twice at the World Championships, along with the Overall World Cup win.
The Germany-Austria grudge match for the flier crown will continue in the Winter Olympics. At the World Cup in Russia, Welling won over his teammate Richard Freitag and Kraft.
At the Four Hills Tournament, however, Kraft experienced his Waterloo: In the end, only rank 20 for the tour winner of 2015. Kraft himself was at a loss after the disappointment.
"Stefan Kraft has this special killer instinct, although you do want to be careful with that term. He has the coolness of mind to call up the right things in that crucial moment, and that is why he's already won a lot of medals. It's exactly the same with Andreas Wellinger," says German national coach Werner Schuster, himself an Austrian.
In contrast to Wellinger, Kraft has also already won the Four Hills Tournament – although he's still outright missing any Olympic medals: "Naturally that's my great big goal this winter."
The small, heavy-jumping stylist ("I can jump 4.5 feet in the air just from standing") is pulling out all the stops to succeed. To get especially high scores, he even underwent training with a judge.
"That's where I learned to keep my upper body more upright after the landing, and not to fight for that last meter all tensed up," explains Kraft. In private, the Austrian is very down to earth. "I like to get outdoors. I'm a very hyper, happy guy. Laughing does the heat good," says Kraft. In the process, his lovely partner Marisa is always by his side.
Social:
On social media channels -  Instagram  (roughly 63,000 followers) and Facebook (54,000 likes) - the flier presents himself as a very grounded person.
Income:
He earned nearly 300,000 euros in prize money last winter alone. The World Cup yielded 188,500 Swiss francs, along with 60,000 euros for his overall win at the premiere of the Raw Air Tournament in Norway and 61,860 euros in rewards for his twice-crowned individual gold World Championship wins.
Outfitters / Sponsors:
Of course, the man who already has a steady job in the Austrian Armed Forces also has a ton of sponsors, among them head sponsor Manner, OMV, and outfitters Fischer and Uvex.
Stefan Kraft is also the ski flier with the longest jump of all time: On March 18, 2017, in the Norwegian town of Vikersund, he set a new world record of 253.5.