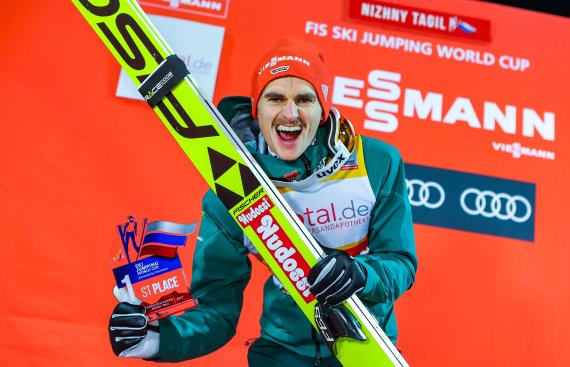 You have to get used to the new look of Richard Freitag. The ski jumper wears a mustache. And at the beginning of the Olympic winter, after his sixth World Cup victory, he was also allowed to slip over the yellow jersey of the top overall World Cup rider for the first time in his career. As this one he also went to the Four Hills Tournament, he was a favourite.
However, Richard Freitag had to bury all his hopes of victory after his crash at the third jumping competition in Innsbruck - after that he got out of the tour: "Ski jumping doesn't make sense for me at the moment," he told the association:"Since there is still a lot to be done this season, it would be unwise not to listen to his own body."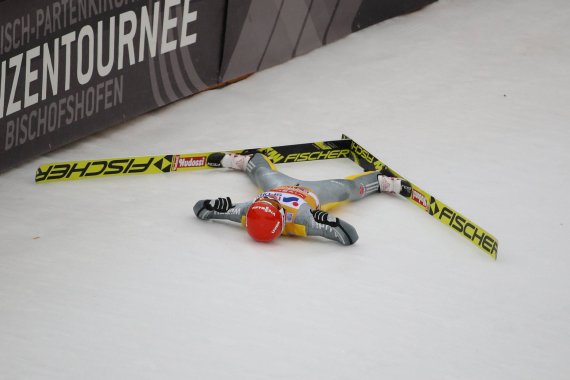 The World Cup starts after the tour has Freitag also been cancelled in order to be fit for the World Championships in Oberstdorf (19 to 21 January) and of course for the Olympic Games.
That's where Freitag has big plans. In recent years he has been "only" the man for individual big moments like 2015 during his surprising triumph at the Four Hills Tournament in Innsbruck. After the first German individual win in twelve years, however, he disappeared again in the upper middle class of the world's elite and in the shadow of Severin Freund. But meanwhile Andreas Wellinger and Freitag form the new German double seats in ski jumping.
This has something to do with the fact that Friday left his beloved Saxon homeland. Together with his 16-year-old sister Selina - also a highly talented ski jumper - Freitag moved to Oberstdorf.
Successes:
Richard Freitag has won eight World Cup individual jumping events so far (as of 11 January 2018). However, he is still waiting for precious metal at world championships or Olympic Games.
Social:
Instagram: over 19,000 followers
Facebook: over 57,000 Likes
With his recent successes Richard Freitag is catching up with such big names as Kamil Stoch, Stefan Kraft and Gregor Schlierenzauer. In Germany he is in any case responsible for a resurgent ski jumping boom.
Freitag mainly posts impressions from the life of a professional ski jumper. To see again and again: Richard's sister Selina, who is also involved in some sponsoring mail.
Suppliers/Sponsors:
The list of Freitag's partners and suppliers is impressive with Viessmann (head sponsor), Nudossi (ski sponsor), the Sparkasse, Adidas, Uvex or Fischer.
Revenue:
In recent years Freitag has not been able to keep up with the big names of the scene due to a lack of constant success. In the shape of the last few weeks, he is likely to receive a mid-six-figure sum in the end of the season.
Fun Fact: 
Richard Freitag, whose daddy Holger also won a ski jumping world cup, is a speed junkie and loves riding fast motorcycles. He once described the Hollywood beauty Megan Fox as a dream woman. How she again finds Freitag's mustache is unknown.