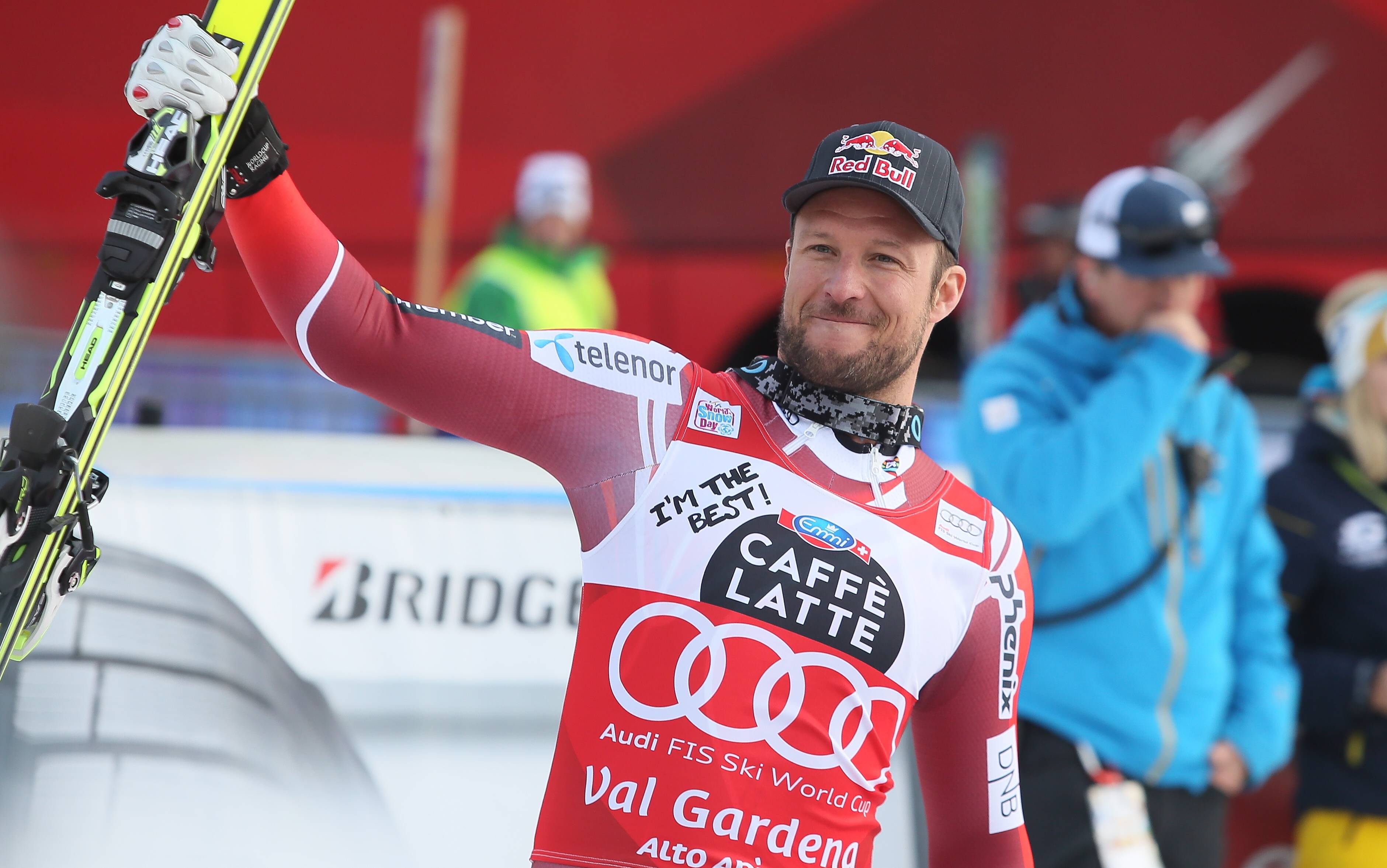 Downhill, Super-G, giant slalom, combination – all no problem for Aksel Lund Svindal. The Norwegian athlete has already won the World Cup in all of these disciplines, and the 34-year-old has already claimed the big crystal globe twice by now.
But then in 2016 came the shocking moment on the legendary Streif: Svindal, who at that point was in the lead in the overall World Cup, tore his cruciate ligament and meniscus in a bad fall.
Svindal also had to end his comeback in the 2016/17 season after just a few faces due to knee problems. Will the experienced all-rounder now find his way back to his old strength in the Olympic season?
Achievements:
Svindal has the complete Olympic medal collection. At the 2010 Winter Games in Vancouver he won gold in Super-G, silver in downhill, and bronze in giant slalom.
Add to that five World Championship titles, two overall World Cup wins, and eight little crystal globes for World Cup triumphs in the individual disciplines. In total, Svindal has won 32 World Cup races (previous to the 2017/18 season).
Social:
Instagram: 385,000 followers
Facebook: 431,000 followers
On Facebook, Svindal comes up somewhat short of Marcel Hirscher and Felix Neureuther in numbers of fans. But the Norwegian can't be topped on Instagram, even by the two slalom aces.
No surprise: On his Instagram profile, Svindal shows his more casual side with private snapshots, like at a Guns N' Roses concert or in the weight room. Or dabbling in farming – and failing at managing cows and driving a tractor. It's just funny!
Svindal also frequently incorporates his advertising partners in the process. When he's raving about a cycling tour in the mountains, for instance, the prominently placed Head bike naturally can't not be in the shot.
Outfitters/sponsors:
Head (skis), Oakley, Red Bull, Sweet Protection, Longines, Swix, telenor
Income:
Last season, the Norwegian was largely unable to bring any prize money due to injury. Nevertheless, his estimated annual income is still over one million euros.
Svindal is a popular figure in his homeland, and a big earner in the scene.
In demand on the net:
Aksel Lund Svindal isn't just fast, he's also imaginative when it comes to making money. As an advertising gag for the telecommunications company Telenor, he had his first World Championship gold metal for downhill racing from 2007 melted down.
Afterwards, small fragments of Svindal's gold were supposedly in every one of the company's newly issued SIM cards. Svindal's reasoning: "We want to be the fastest, whether we're talking about telecommunications or alpine skiing."