Latest mobility trends
Replacing cars with other means of transportation will benefit transport owners. In this way it is possible not only to support trends in mobility, but also to simplify your everyday life. Bicycles, scooters, and other environmentally friendly means of transportation are becoming more and more popular.
Less driving, better driving
"The future of sustainability begins with mobility," says the UN's World Economic Forum. In this future, the car will still play a major role - but it will no longer be as important as it is today. According to the "Mobility Futures" study by the British market research company Kantar, 51 percent of mobility in large cities worldwide is still done by car. In 2030, this figure is expected to be 46 percent - but then increasingly with cars that are shared, electric and autonomous.
Mobility expert Hans-Peter Kleebinder, who is curating the "Sustainability Lounge presented by PwC" at the IAA MOBILITY in Munich (September 7 to 12, 2021), predicts: "Sustainability will become the most important topic in the mobility of the future. The currency for this is our personal ecological mobility footprint." Gasoline- or diesel-powered automobiles no longer fit this bill, as they tend to be immobile, as they are today - because, according to statistics, they spend 23 hours a day parked on the side of the road or in the garage.
Examples such as the Belgian city of Ghent show that citizens are ready to accept new, intelligent solutions. It is already relying on data-driven management of its traffic, bike lanes and pedestrian zones "to improve the lives of everyone in Ghent." There, 30 percent of traffic now takes place on foot, and each family owns an average of 2.8 bicycles.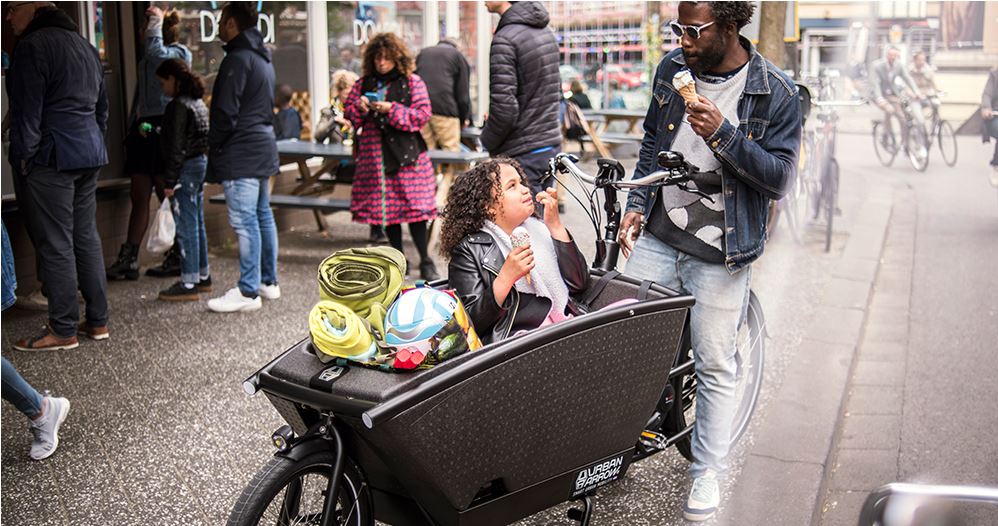 The future on two wheels:
Experts expect an enormous leap in urban bicycle use in the next few years - thanks to increasingly powerful and convenient e-bikes, thanks to bike sharing and thanks to improved infrastructure with safe cycle paths and bicycle parking garages. The Kantar study predicts that bicycle traffic in major cities worldwide will increase by 18 percent by 2030. No other sector is growing faster.
According to the study, good old walking will grow by 15 percent, and public transport by 6 percent. Practical and healthy cycling fits in with expert Hans-Peter Kleebinder's vision of the future: "Mobility should be fun again, simply function and at the same time make our lives easier." Everyone benefits from the trend towards cycling.
The Danish and Dutch governments have calculated that every kilometer driven in a car still costs a city and its citizens 30 to 40 cents today - for roads, infrastructure and environmental pollution. In contrast, every bicycle kilometer generates an overall benefit to society of at least one euro.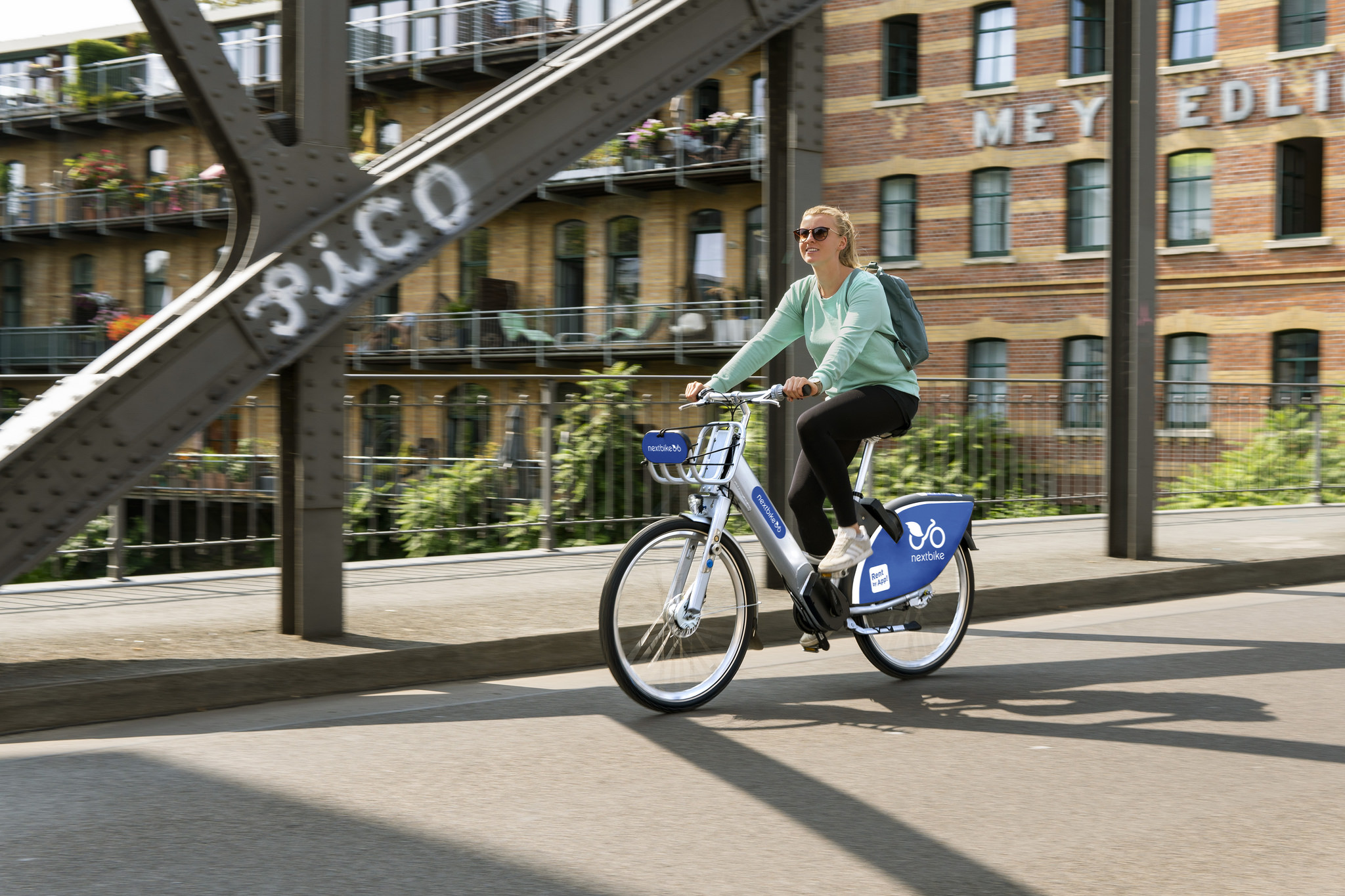 Shared mobility
That it is not an overly clever idea to own a car for 20,000 euros, 30,000 euros or more and then use it for one hour a day (or around four percent of its service life) - this realization is likely to catch on with many people in the next few years. Because there will be much more practical, cheaper and environmentally friendly alternatives for getting from A to B. The buzzword is "mobility as a means of transport". The buzzword is "Mobility as a Service (MaaS)".
In this model, the chosen means of transport, whether sharing car, bicycle, public transport, autonomous shuttle bus or e-scooter, no longer plays a role. Mobility becomes a service that is rented and paid for, if desired also as a flat rate. Because the expensive maintenance of one's own car is no longer necessary, and because sharing cars can recoup their costs 24 hours a day, global mobility costs can be reduced from an average of one dollar per mile (1.6 kilometers) traveled to 30 U.S. cents by the end of the 2020s.
Autonomous driving - electric, of course
In recent years, the German government had aimed to put ten million electric cars on the road by 2030. In the meantime, even this target may no longer be sufficient. Transport Minister Andreas Scheuer (CSU): "In order to achieve the climate targets, we must become even more ambitious: 14 million e-vehicles by 2030 must be the new target, according to experts." Just how ambitious this target is is shown by the fact that only around ten million electric cars were on the road worldwide in 2020.
The biggest obstacle on this path is the charging infrastructure. However, Anand Ayyadurai, CEO of the Indian sharing provider Vogo, sees reason for hope: "If the cost of renewable energy continues to fall, more and more users or owners of electric cars will be able to charge the vehicles at local green power or solar stations." Autonomous cars will then also enable seniors to remain independent and mobile for longer.
People who no longer have to watch out for traffic will experience driving as a relaxing part of their leisure time. And because autonomous cars - at least in theory - no longer cause accidents, cities' expenditure on traffic infrastructure is reduced.
The mobile Internet of Things
The Internet of Things (IoT), which in the future will connect billions of devices from smartphones to heating systems to cars, will also play a central role in the mobility of tomorrow. In the future, anyone wanting to get from A to B will enter into a mobility app which destination they want to reach and when. The software, which is networked with all transport systems and providers, will then suggest the ideal combination of means of transport - which may always look different depending on the day, time and load.
Artificial intelligence and "Big Data" learn about the needs of citizens and flexibly adjust, for example, the allocation between roads and cycle paths depending on the time of day. Because huge amounts of data will travel between drivers, vehicles, manufacturers, service centers and municipal infrastructure in the future, data protection and secure connections will play a decisive role. It must be completely impossible for hackers to manipulate the engine, brakes or controls of networked vehicles, as happened a few years ago.
Japanese auto supplier Hitachi predicts the use of cutting-edge Internet technology in mobility as well: "A blockchain solution backed by cybersecurity know-how can protect both vehicle systems and personal data from hackers."
Mobility industry trends
To stay mobile, you don't need to invest in a vehicle purchase anymore. Today, there are other more efficient ways to do so. The improvement of mobility is accompanied by the creation of comfortable conditions for moving around on two wheels. 
Experts say that the emergence of new mobility technology trends is taking place today and this process is unstoppable. The changes are caused by the desire to take care of the environment and preserve health. The development of bicycle rental services is a step towards better mobility.