Hannes Namberger is Germany's fastest trail runner. The 33-year-old from Ruhpolding was German youth vice champion in slalom in 2009, raced in Fis for years, ended his skiing career at 22 and started trail running four years later. Today, the Dynafit athlete is among the world's elite, recently won the Lavaredo Ultra Trail in record time despite a Corona infection in May, married girlfriend Ida and is now looking forward to August 27, when Chamonix will once again host the UltraTrail du MontBlanc, one of the toughest endurance races in the world.
ISPO.com: Mr. Namberger, how do you go from being a slalom and giant slalom specialist to Germany's best trail runner? Those are two completely different pairs of shoes...
Hannes Namberger: I skied actively until 2011. After that, I had four years to myself, during which I traveled a lot and spent a lot of time in the mountains, without any special background, just like that. In 2015 I started with my first run, and I liked the first competition so much that I thought, 'I'll try that again next year!' So over the years I've increased in the sport, doing more and more and slowly feeling my way up.
What kind of competition was it at the beginning?
The Karwendelmarsch, from Scharnitz to Pertisau on Lake Achen.
How far is that?
Much too far! 52 kilometers, 2300 meters of altitude. After that, I hurt so much! We went on vacation afterwards, but I couldn't move properly. You shouldn't start like that, but slowly increase the distance. But I didn't pay attention to that at the time, was totally naive, had no idea about anything. As a skier you are oriented completely differently - and then you try something like this! Before that, I hadn't even run a marathon, nothing.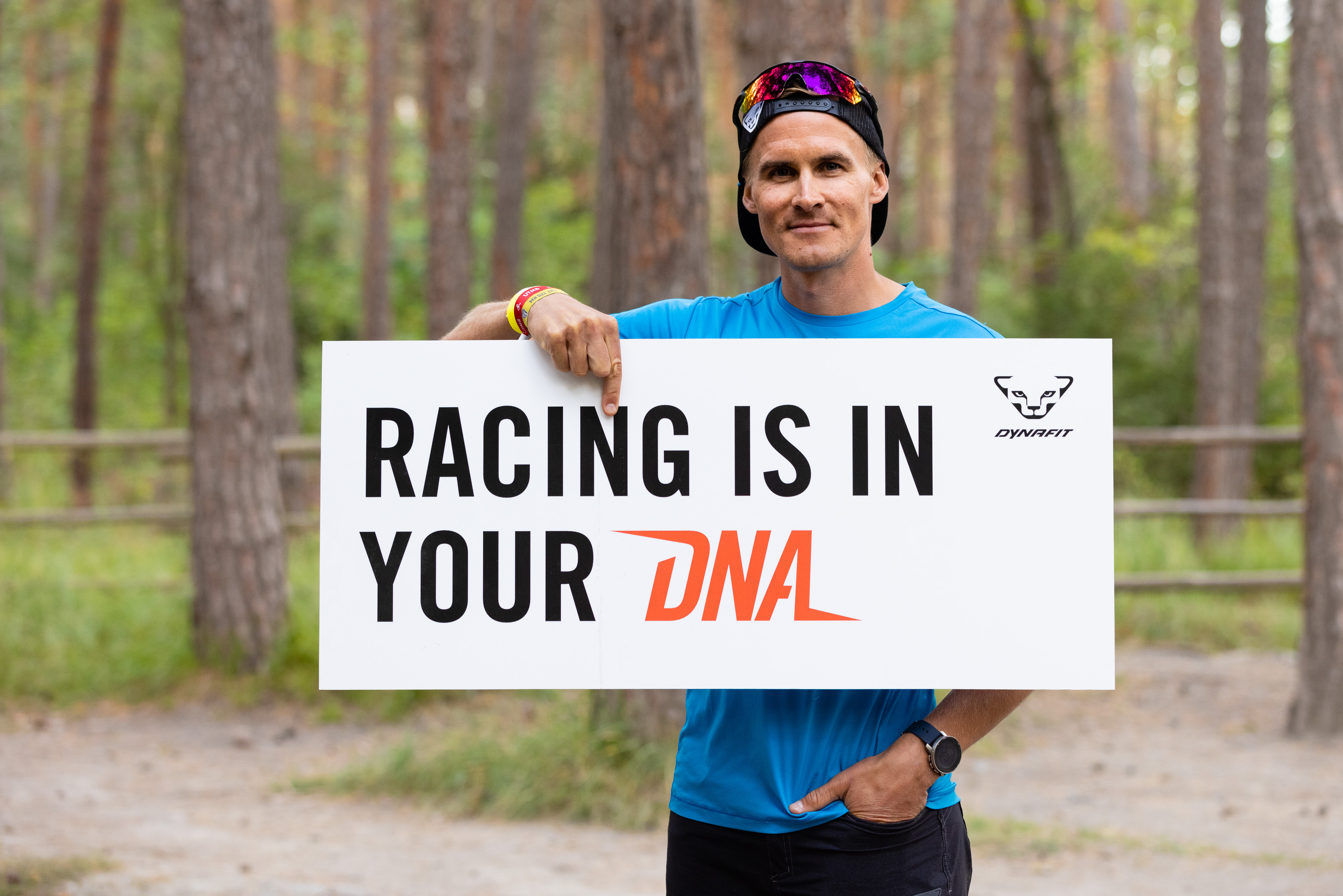 But how did you come up with this particular competition?
I had actually signed up for "4 Trails" because at the time it went through my home town of Ruhpolding. That would have been four days through the Chiemgau mountains to Saalfelden. Before that, however, my knees were hurting so badly that I thought to myself: 'You're sensible, you'll just run the Karwendelmarsch.
Did you finish?
I finished well, immediately in fifth place, one place ahead of Benni Böhm, the Dynafit boss, in the finishing sprint. I had read his book beforehand, knew him from the media - and suddenly he's running next to me! I thought, "Shit, awesome!" It was so different from alpine skiing! Good community, putting the body under such strain is good for me, just testing how far it goes.
Where and how were you on the road during the four years off?
I still did the training to become a state ski instructor, was a lot in France with ski instructors, a lot in the backcountry for powder, in Japan, in Chamonix. In the summer I traveled around with my backpack, alone, as a couple, with friends, with my girlfriend, making up for everything I missed as a ski racer. I simply had a good time.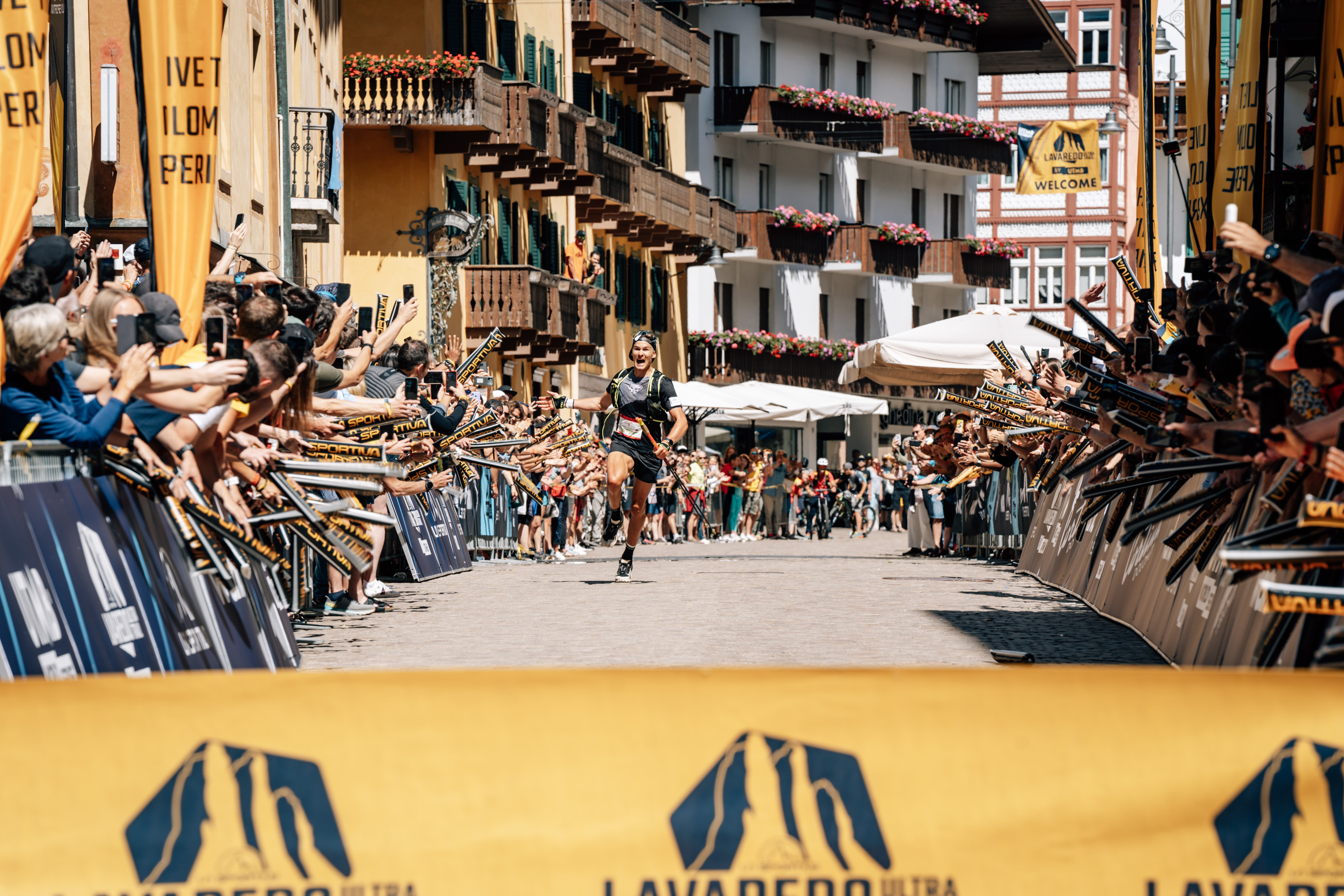 Plenty of time to develop a different relationship with nature, too, right?
As a skier, you have a very limited focus on everything: skiing, training, eating, sleeping. Before that, I never actually went skiing. It didn't work at all, because the body isn't necessarily built for it. We often went to Zermatt to train, there's the Matterhorn, but I didn't notice or appreciate that - I was there to ski. When I'm there today, I soak it up much more, because you become much more aware of it all. Maybe also through age, but also through experience. I see the mountains differently now, because I no longer take the lift, but walk up. I still have a photo as a skier in front of the Matterhorn, but I didn't even know how high and how special this most famous mountain in the world is.
Does that mean that outdoor is now a completely different, more sustainable outdoor for you?
Right. Those are two different worlds, and to experience those two sports so intensely in one lifetime is cool.
From fast strength to endurance: How did this change work muscularly alone?
It took many years and was only possible through continuity in training. The body gets used to everything. It also makes it from alcohol and nicotine to endurance sports. The body can do anything if you train diligently.
And you have the head for it.
This is crucial for long distances. Short distances can be beaten, but for long distances, the head is the most important tool.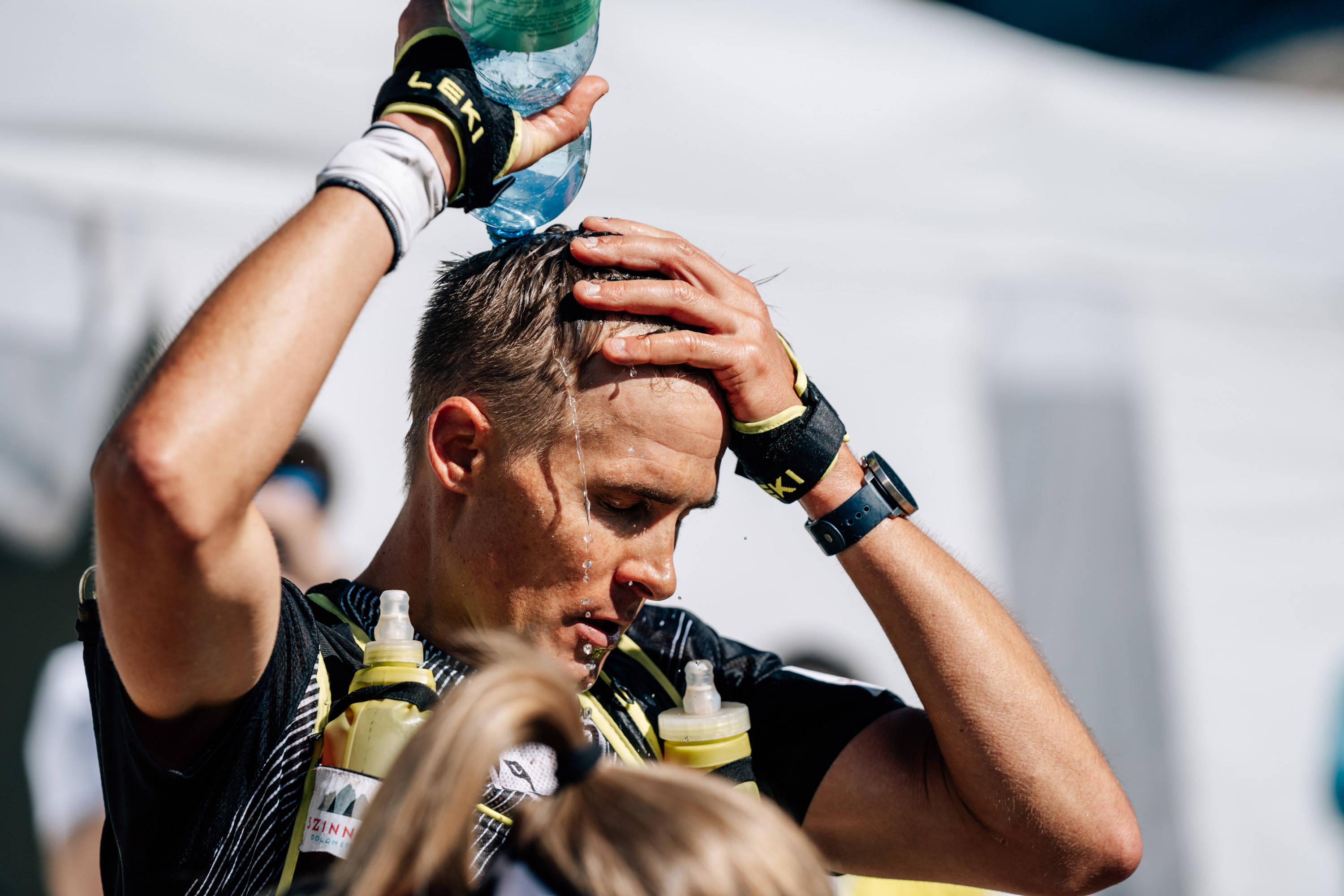 Your longest race to date?
171 kilometers, 10,000 meters of altitude.
How long were you on the road?
22 hours and 22 minutes. The Ultra Trail du MontBlanc in Chamonix, the biggest and most famous race in the world. That's always on the calendar.
Like the Ironman in Hawaii for triathletes.
Exactly, except that we have more spectators. I've never seen so many people in one place, almost 50,000 on the course. That's really cool there. At night you are alone a lot. But when we come out of the night, the people are there again. It's hard to tell, you have to see it. The people celebrate this sport differently than we do, for them it's like soccer here.
You came in sixth right away - an amazing result for a novice!
Sixth was okay, but I've won other races where the runners were almost as good.
22 hours of maximum stress - how do you survive that?
After the start, there's pure adrenaline. People scream at you so much that you can't hear or feel anything - and that's dangerous, especially at the beginning, because you start running too fast. The race is just way too long to do that in the long run. When you run through the alleys in the towns, it's like at a folk festival: There's drinking and partying, so you have to be careful. But at night you're on your own for eight hours, running your own race. A lot can happen, you have to avoid every mistake, not get blisters, don't dress too cold, eat and drink enough, don't have a fall, nothing can happen with the headlamp.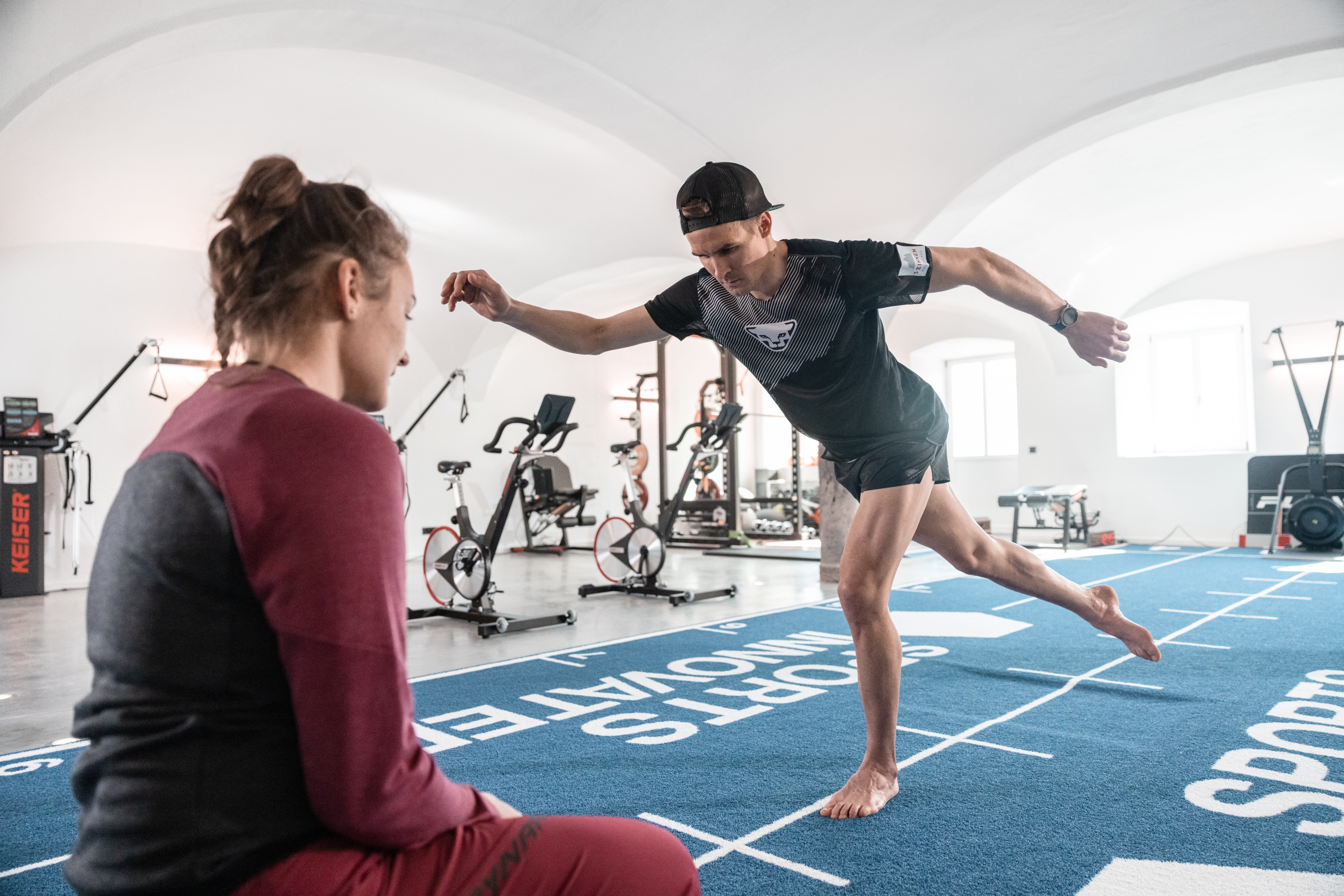 Do you have something like a match plan?
There are different tactics for each race. The Ultra Trail du MontBlanc is just awfully long. After 14 hours you're at kilometer 100 and you know: it's still damn far, with three big mountains. Then you get tired, your stomach is not necessarily well, then something pinches, then the big toe hurts, then the small, the hip, the knee, the back, the shoulders - it changes so through, something is always. One moment you're fine, half an hour later you're not - you shimmy along the emotions and feelings. You have to be strong in your head to somehow bring it to an end.
How do you feel afterwards? Total emptiness?
You're mentally empty - and physically screwed up anyway. You have to make sure that you can still absorb all the emotions. I often felt so bad that I immediately lay down and just took an hour and a half. The days after that are actually very funny, because you can't get everyday things together anymore.
For example?
Doing the dishes, texting. You can't remember anything, can't tell the dishwasher from the coffee maker, or throw the trash in the sink. In the four or five days after a race, I'm already really stupid. And you're immensely hungry. But that's cool!