ISPO Brandnew | Overall Winner | Ida Sports Football Boots
"Turns out, women are not small men!"
Men's and women's feet are fundamentally different, and Ida Sports rejects the "shrink it and pink it" approach of the big brands. The shoes were designed with the unique biomechanics and requirements of female athletes in mind.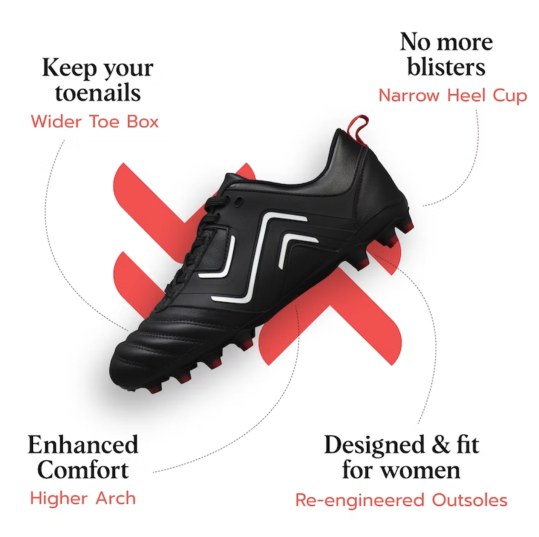 Designed specifically for the female foot, the Ida's Classica 22 Women's Soccer Cleats FG feature a custom toe box to combat pinching and prevent blisters. They also feature a narrower heel counter to prevent foot slippage. The unique placement of the cleats adapts to the female foot and relieves pressure on the soles of the feet.