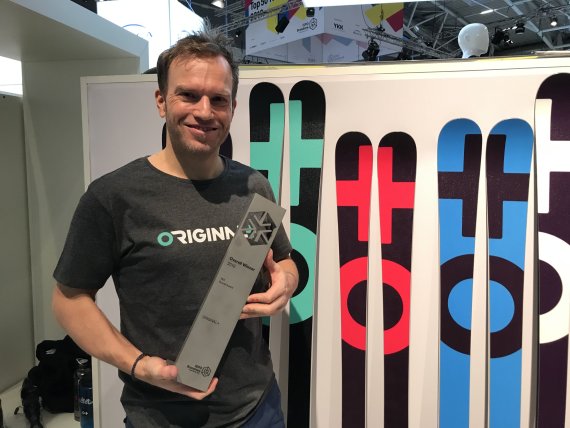 If you only want to see happy faces, Hall B4 is the right place for you. In the ISPO Brandnew Area, sports start-ups can present themselves to the public - there is a special atmosphere between pride and excitement.
The 50 finalists, who are allowed to exhibit at the world's largest sports fair, have emerged from hundreds of applications. This year, the twelve-member ISPO Brandnew jury had a particularly hard time choosing their favourites - to finally select seven winners.
"These companies are just getting started and I am extremely excited to see how they will evolve," said David Badalec, Head of ISPO Services and host of the award ceremony, which attracted some 250 media representatives and visitors on Sunday afternoon.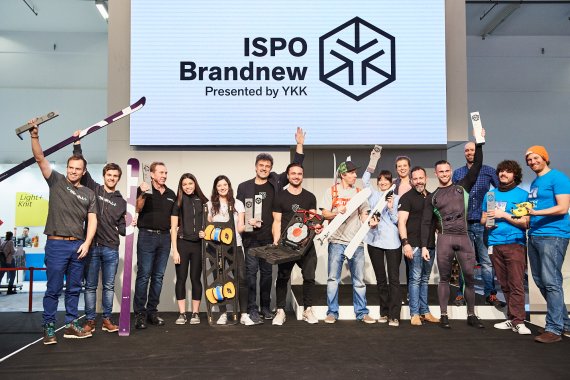 As entertaining as ever, presenter Nina Eichinger drew the most exciting facts from the prizewinners about their innovations on stage. Siegfried Rumpfhuber, who received the largest of the seven trophies, had special reason to cheer.
The founder and managing director of Original+ was celebrated as ISPO Brandnew Overall Winner 2019. At home in Salzburg, the trained ski instructor has to solve a little problem: "To be honest, we haven't yet thought about where the trophy will be placed," says Rumpfhuber, who - in a very innovative spirit - has already come up with a solution: "Maybe we'll build a small plinth in our showroom for it."
His start-up company from Salzburg (Austria) offers custom-made skis that can be individually adapted to the customer's skiing style and terrain. "Our skis consist of 32 components, so we can build them in 600 different ways," explains Rumpfhuber, who tested skis for two large companies for years and came up with his innovation, which won him the overall victory in the sports start-up competition.
The principle is quite simple: A customer specifies his individual parameters such as riding style, riding ability, but also weight, size, age and region ("in Colorado the snow crystals are completely different than in South Tyrol"). AI software then calculates which combination of ski width, ski length, ski stiffness, binding setup and ski tuning is best for the customer.
Despite individualization and production in Austria, the Original + Ski is with 700 to 800 Euros on a normal price level. "In addition, we give the customer a satisfaction guarantee," says Rumpfhuber, "anyone who is not happy with our skis will get their money back or new skis - but that has only been the case once so far.
A concept that attracts a lot of attention in the industry. Siegfried Rumpfhuber and the other ISPO Brandnew Winners and Finalists get a lot of visitors at the ISPO Munich from dealers, visitors and media representatives. The mood among the start-ups is exuberant - which was also noticeable at the party on Sunday evening. With beer and DJ music, the exhibitors let their first day at the fair end happily.
And on Monday there's another party to celebrate. In hall C6 the ISPO Brandnew Digital Winner will be looked for. In an elevator pitch at the ISPO Academy Stage (4 p.m.), the finalists have five minutes to convince the jurors of their brand. "You shouldn't miss this event", says ISPO innovation expert David Badalec.