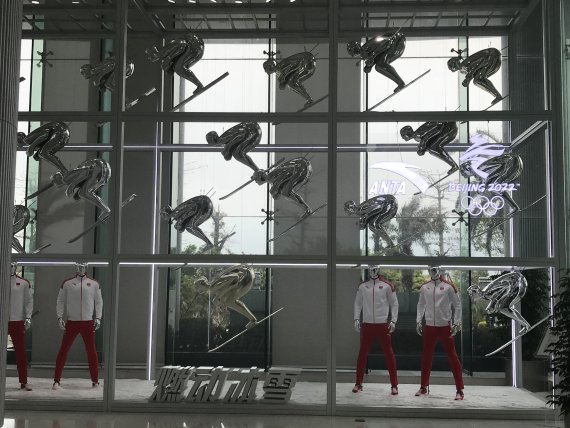 Located in Geneva, Switzerland, BCI is an international non-profit organization with a membership based on a ten-year history. As the largest sustainable cotton development project in the world, Better Cotton Initiative (BCI) has wide coverage in the global supply chain, from farmland to fashion and textile brands.
The organization aims to make cotton production better for the people who produce it, the environment it grows in and the sector's future. At present, BCI works with 2.2 million cotton farmers globally, and it has close to 1,600 members across the world, encompassing organizations all the way from farms to fashion and textile brands, and civil society organizations, driving the cotton sector towards sustainability, better farming practices, traceability and guaranteeing cotton farmers a fair price. Anta will start to source cotton through the Better Cotton Initiative for product that launches in the second quarter of 2020.
The Better Cotton Growth and Innovation Fund is a global program designed to support the Better Cotton Initiative in its goals of reaching five million farmers in key cotton-producing countries and have Better Cotton account for 30 per cent of global cotton production.
Launched by BCI and its partners in 2016, the Fund identifies, supports and invests in field-level programs and innovation while fostering adoption of the Better Cotton Standard System by governments and other national entities.
The move of such a large domestic brand in embracing the benefits of BCI is great news from the China market, and confirms the mood at the recent ISPO Shanghai show. The multi-segment show's atmosphere was notably changing, as a new sense of confidence, pride, creativity and responsibility came through.
"We feel honored to see Anta Sports joining BCI and becoming the first sportswear company in China to join the organization. Being a leading sportswear company in China, Anta Sports fully understands the importance of sustainable development," said Ding Shizhong, Chairman and CEO of Anta Sports.
With a close relationship with the planting environment of cotton, and the market environment of cotton farmers, it was only natural that Anta sports therefore, applied to enter BCI, confirming its dedication to blending sustainable development with our daily business operations. In the future, we will continue to maintain and develop excellent environmental, social and corporate governance standards, building a healthier and greener textile ecosystem with our upstream and downstream partners," said Shinzong.
Anta Sports is the largest domestic sports brand in China and has built an all-round brand portfolio including Anta, Fila, Descente, Sprandi, Kingkow, and Kolon Sport. By setting up an investor consortium to successfully acquire Amer Sports Corporation in 2019, a Finnish sportswear group that has internationally recognized brands including Salomon, Arc'teryx, Peak Performance, Atomic, Suunto, Wilson and Precor. Anta Sports' aim is to unlock the potential of both the mass and high-end sportswear markets.
The membership with BCI sees Anta Sports joining a 'who's who' of global sports and outdoors brands and retailers already committed to BCI. From Adidas, Kathmandu, Decathlon, Nike and Puma, to name just a few from our industry, the importance of BCI is evident by their membership. Anta Sports is also an official sponsor of Beijing 2022, becoming the fourth domestic sponsor of the Games.