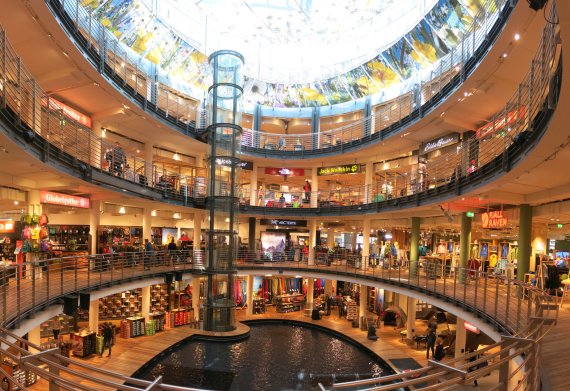 Martin Nordin, son of Fjällräven founder Ake Nordin and CEO of Fenix Outdoor International AG for many years, believes in the stationary trade and the charisma of strong brands. For years the group has been buying outdoor brands with a lot of tradition and history. The latest is the US travel brand Royal Robbins - and neatly complements the brand with its own growing network of retailers with retail chains such as Globetrotter in Germany or Naturkompaniet and Friluftsland in Scandinavia.
Nordin, who has taken a new strategic position as Executive (working) Chairman, spoke with ISPO.com about the brand acquisition and the consequences of the booming online trade.
Mr. Nordin, your father invented the Kanken as the founder of Fjällräven. Do you have any explanation for this boom that has been going on for years?
Interestingly, if we look at the sales figures in the individual countries, the success is not as great as in the 1970s and 1980s. However, today we are positioned more internationally than before and therefore you can see the Kanken everywhere.
I think an essential reason why the Kanken is still so popular is its square shape. It was invented for school, and that's why it's particularly suitable for anything square that you want to transport, such as notebooks, papers, laptops.
Can you tell us how many Kanken you produce a year?
No, I won't tell you.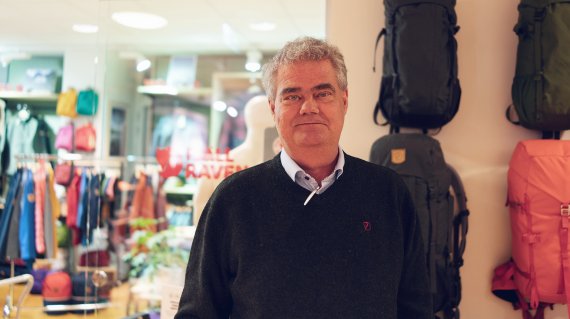 You have just added Royal Robbins to the Fenix Group's brand portfolio. What interests you about the brand?
We are always interested in brands from the premium sector that can be sold in outdoor specialist shops and - very importantly - that can tell a special story. If you take a look at our portfolio, then this applies to all our brands.
Primus was founded in 1892 and was already involved in the expeditions with Sir Edmund Hillary, Hanwag was founded in 1921 and Naturkompaniet developed in the 1920s out of the scout movement... And also the history of Royal Robbins is very interesting, because Royal Robbins has written climbing history. We sort of collect brand stories.
But Royal Robbins is not a climbing brand, you want to position it as a travel brand. Why?
It wasn't us who considered it, but Royal Robbins itself chose this direction. Royal and his wife were very fond of travelling and wanted to develop clothes that would be easy to travel with. So he came up with the idea himself.
Are there no interferences with other brands like Fjällräven?
Fjällräven is an outdoor brand. Now, of course, outdoor doesn't equal outdoor: in Sweden, it is called hiking and you sleep in a tent, in Germany it is called mountaineering and you do not sleep in a tent. But Fjällräven has its origins in trekking and hiking with products such as backpacks, tents and jackets. You will clearly see the difference in the products - we will use completely different materials.
The Fenix brand portfolio has become increasingly international in recent years. What is your international strategy? Will there be stores from e.g. Globetrotter, Naturkompanjet or Friluftsland outside their domestic markets?
No, we remain nationally oriented with particular concepts. However, the individual retail concepts are quite similar, so it makes no sense to expand internationally with all of them or to change names. The only concept that differs from the others is Globetrotter, because Globetrotter is known for its size - there are also smaller Globetrotter concepts. In the long term, I see even more of the smaller stores, because in today's retail climate with still very high rents, it is unclear how square meter sales will develop.
The Fenix Outdoor Group is based in Scandinavia, but you are very close to the German market. How come?
Many people think that Fjällräven is the strongest in Sweden, but that is not true. Germany is the largest market for Fjällräven, and has been for 40 years. We generate sales of around 600 million euros with the entire Group, of which around 40 percent is generated in Germany. In Sweden we generate twelve percent of our sales, which would not even be second place, the USA is stronger. I myself have lived in Germany for a long time and about 50 percent of our employees are still based there. But of course our Scandinavian homeland is still very important for us.
In Frilufts Retail Europe AB you bundle your retail business. Instead of investing in your own brand stores of your clothing brands, you invest in multi-brand concepts that also sell competing brands. Why?
I think this strengthens our own brands, and you shouldn't be afraid of putting your own brands in competition. In the long run we need an independent retail market because the customer does not only want monobrand stores, but also the comparison between the products and brands. In the USA, however, we act in the opposite direction: There we have about 25 of our own shops only with Fjällräven.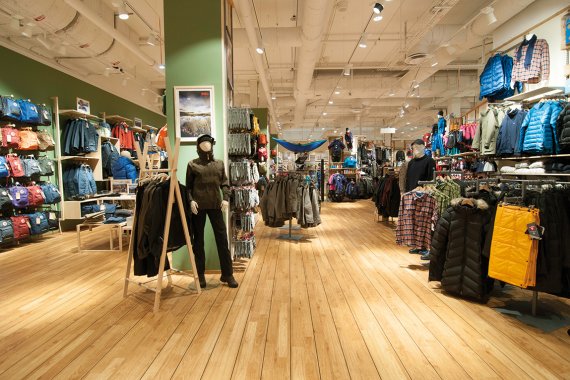 Within the Group, you are responsible for future orientation and strategic developments. Where do you see the Fenix Group in 7 years? And what will the outdoor market look like then?
The digitalization and the entry of new online retailers into the outdoor market has implicated the problem that we currently see a tremendous reduction in margins in the retail sector. This will have to change at some point, especially in Germany, where return rates are higher than in any other country. There is still a superstition that it is cheaper to do business digitally than with stationary shops.
And if we take a look at how Zalando is generating losses, we may see that this calculation is not correct. In the stores, high rents are a burden on profits, in online trading you have to invest in advertising, otherwise nobody will find you. On either side it costs money, the only advantage in the digital business is that you can measure the success of advertising efforts better.
I am convinced that in the course of time there will be a balance again. In the long term, it is not possible to secure sales by falling prices or maintain loosing bargains. The opportunities for brands to become cheaper and cheaper are also limited. That's why, by the way, I believe in Multibrand, because I'm convinced that the customer still appreciates this way of shopping.
Can you tell us how high the online turnover of the group is?
We are not small in the digital sector, we generate eleven percent of Group sales digitally and record the greatest growth there. Of course, we also invest in omnichannel solutions and in the combination and coordination of traditional retail and online business. Both are not opposites, but the symbiosis is important.
We have noticed, for example, that our online shops run better where there are stationary shops nearby. It is not about either or, but only about how to complement both variations with each other.
Digitalization is also changing the processes within the supply chain. The entire industry is talking about accelerating in order to be able to react more quickly to customer needs. What do you think of that?
We must speed up the development process, no question about it. But one of Fjällräven's strengths, for example, is the timelessness of its products. You can see that with the Kanken. Many products in the collection can be produced over several years, and this is also a form of sustainability. We do not rapidly produce products that quickly break down or go out of fashion and need to be replaced promptly. In regard to that, we are happy not to be that fast.