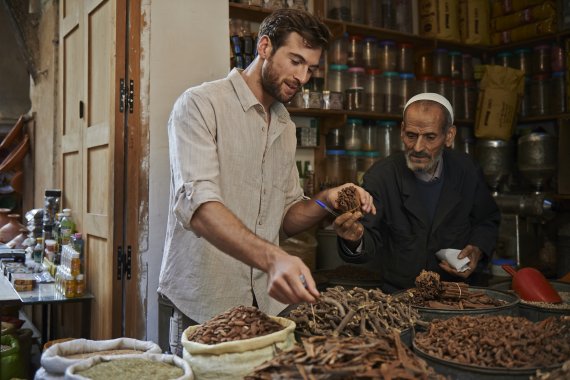 In 2018, the Fenix Outdoor Group acquired the US brand Royal Robbins. By investing in product development, human resources and marketing, Fenix aims to help the travel brand achieve new growth and international breakthrough. Although the brand has existed for 50 years, it is still relatively unknown, apart from its world-famous founder: the legendary bigwall climber Royal Robbins.
As an adventurer, Robbins loved travelling and hence developed a clothing collection for travelers. He died in 2017 at the age of 82. CEO Michael Millenacker knows the company and its charismatic founder better than anyone else. We asked him what kind of person Royal Robbins was, what plans he pursues with the brand and which travel trend he would really like to follow.
Mr. Millenacker, you knew Royal Robbins personally. How did you get to know each other and what kind of person was he?
Royal gave me my first break in the outdoor industry. He hired me when I was only 27 to be his National Sales Manager. I remember that the interview went on for weeks. We mainly sat pondering a book we both happened to be reading; "Built to Last" by Jim Collins. He marveled about how visionary it was to think about building a business with a 100 year horizon. He would be happy to know we hit the big 50 this year, but he would never have been satisfied. 
You left the brand and then came back in 2015. Why?
I spent six years working directly for him and then returned to the brand to become CEO in 2015, after working at Eagle Creek and then The North Face. My time under Royals' wing helped me to become the person I am today. One who loves coming to work everyday, where I can meld my passion for the outdoors and travel with my career in brand building. I rented a house from him a block away and sat at the Robbin's family table for long dinner conversations. 
His spirit is ingrained in the company, starting with our vision; We Inspire Adventure. Royal always wanted adventure, even in his everyday job. We believe that the more people travel, the more people understand and appreciate that we are all different. This is why we do what we do, versus just what we do.
So much of the company is built around him, his values, his vision, his way of doing things. His death had a pretty profound effect on us, but at the same time it solidified our quest for making his vision come to life.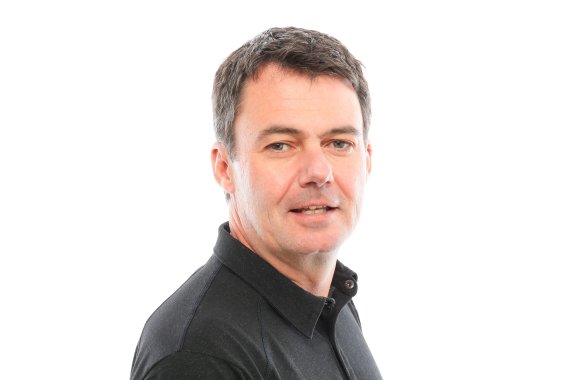 What was it like to work with him? Do you remember a special story? 
The first week on the job he led me out of the office to a climbing area named "Lovers Leap" in the Sierra Mountains. He tied in, threw a harness at my feet, and started climbing. He left the rest for me to figure out. He led by example and inspiration. Again, he believed if you were pushing yourself, you were growing. This had a major impact on my life, personally and professionally. 
Which target group do you want to address with the brand?
Our bullseye is the active travel consumer. We are hyper focused on their needs while they travel and on providing solutions to enable them on their journeys. There are many brands in our space focused on the "top of the mountain". We are focused on a demographic with the means, the time and the passion to explore the world with functional and stylish clothes for everyday usage.
To what extent does the travel idea fit to Royal Robbins?
Royal and his wife Liz were not only pioneers of big wall climbing, they were early adventure travelers constantly moving from one environment to the other. And if you look at some of their travel pics, you see that sense of style that still permeates our product vision today. We make apparel that is highly functional, versatile and comfortable with a keen eye on sustainability and style. We think that that product vision can take us to other categories as well. Stay tuned!
Royal Robbins is not very well known as a brand in Europe, although it has been on the market here for a long time. Why do you think that is the case?
The brand was not listening! Plain and simple. When I rejoined the brand the first thing I did was talk to our European counterparts about the product vision mentioned earlier. The one the brand was founded on that I wanted to reengage. That product vision is exactly what is needed for the European business. We are on that path and the new product lines are starting to take hold.
How will the future collections be influenced by the Fenix acquisition in terms of investments in new R&D and greater resources internally?
We have made great progress the last three years on re-positioning the brand as focused on the active travel consumer. Now under Fenix, we are definitely experiencing a brand reawakening with significant investments in personnel, new headquarters in San Francisco, and a new Royal Robbins brand campaign for 2019 that is laser focused on active travel. The new investments will enable us to expand our product line, develop new technologies and adapt the "Fenix Way" of environmental and social responsibility.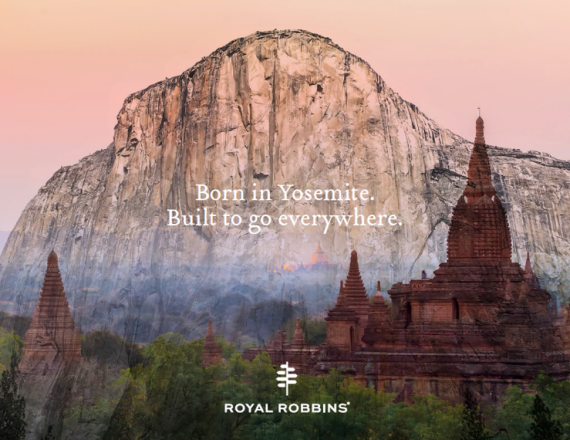 How does Royal Robbins fit into the brand portfolio of the group?
Royal Robbins has a 50 year history and passionate following with a major presence in North America. The brand has had good sell through recently in Europe and compliments Fenix's equipment and footwear brands in stores throughout. The brand also sits perfectly alongside Fjällräven with vastly different styling and build. Both fill a real need in Outdoor Specialty retailer's assortments globally.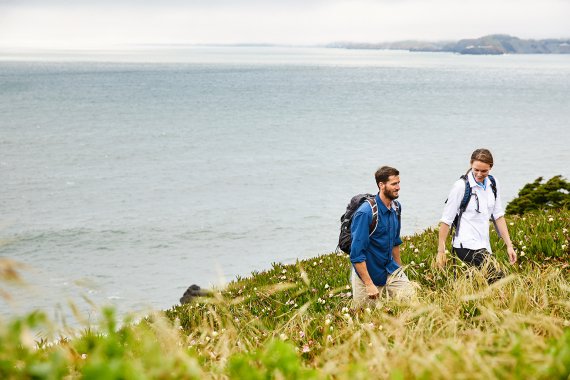 What does your retail strategy look like? Will there be own stores?
We are focused on the Outdoor Specialty channel and have vast amounts of room to grow there alone. Within that channel we categorize accounts as "Good, Better & Best" and only partner with the "Better & Best" within the channel. We do plan to open Royal Robbins "Travel Outfitting" stores in the US while we don't currently have plans for direct selling in Europe. 
Do digital tools also play a role in the further development of the brand?
We play in most digital channels and utilize the best tools available. We are working hard to automate our systems to give us the best consumer data insights and to leverage those against the tools with the best ROI. This is constantly changing and these new automation tools enable us the data we need to be nimble.
When will we see the first "new" Royal Robbins products?
We are seeing massive progress already in our 2019 product lines on our path to becoming an industry leading travel brand. The product team in place has done an amazing job at honing in our core consumer insights and providing solutions for their active travel pursuits.
What collection highlights can we look forward to?
Inspired by adventure, the Royal Robbins 2019 collections feature new technologies and heritage fabrics while remaining firmly committed to Royal's founding vision of environmental stewardship and sustainability, which is strongly rooted at the core of the business.
The line is segmented into two product categories: Roam - versatile and refined style with performance properties for the active traveler, while Venture consists of performance-driven essentials for active adventure travel.
Among the newness is our Stain Release technology made from HeiQ Soil Release. This innovative soil-release technology is hydrophilic and increases both the absorbency and the moisture-wicking properties of the garment in order to allow water to enter and freely exit fabric, and thus carrying stains out as the water passes through. 
What kind of trends do you see in the travel market?
Space travel. We dream of designing functional space suits with style that are built to Go Everywhere! On a serious note: we want to provide functional and stylish clothing, people can wear wherever they intend to travel.