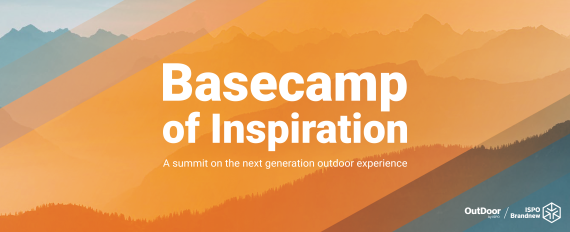 We invite sports(tech) innovation hubs to join forces with ISPO Brandnew – there is no bigger stage in sports for your supported startups.

Onsite content for your innovation hub
- Presentation slot for one topic on stage
- Participation panel discussion on stage
- Booth presentation possibilities at ISPO Brandnew events and the ISPO Digitize Summit

Editorial
- Integration in editorial coverage on ispo.com
- Editorial content in ISPO Brandnew Startup Newsletter (upcoming)

Logo integration
- Onsite (Banner, LED Wall)
- Website
- Basecamp of Inspiration Flyer and more
- Introduction of Basecamp of Inspiration to your startups
- Motivating selected startups from your program to apply to the Basecamp of Inspiration and ISPO Brandnew
- Promoting of ISPO Brandnew through your communication channels
- ISPO becoming part of your mentoring network


The participation costs at Basecamp of Inspiration and / or ISPO Brandnew will be the responsibility of the startup. The final selection of the startups will be held by ISPO.
 
In return there will be no sponsoring charges for innovation hub partners – we are interested in mutual partnerships that help develop a global startup ecosystem in sports.
Benefits for your supported startups.

Your supported startups join the ISPO floor through an unique summit format consisting of curated topics, presentations, their product experience and networking opportunities. The participation at the Basecamp of Inspiration also qualifies them for ISPO Brandnew participation during ISPO Munich. They will get of course presentation slots on the stage for their thoughts and visions – digitally amplified through ispo.com. As it is an exclusive invite-only format, there are no overlaps in product categories. Strong communication support through our established ISPO media and press network is guaranteed and they will get direct contact to potential global clients through their presence at OutDoor by ISPO.

The Basecamp of Inspiration gives them the chance to create a brand experience par excellence. This is the presentation of tomorrow!


Communication benefits.

There will be an editorial on ispo.com about Basecamp of Inspiration regarding topics, companies, presentations… before, during and after the show! The communication via ISPO PR department guarantees a huge network consisting out of high quality contacts within the worldwide media business.
The startups will be featured in the upcoming ISPO Brandnew Newsletter, where events and insights are frequently published. To create an hands-on character, the distribution of video content will be on ispo.com and social media.


Because we don't want to stretch your supported startups budget.

All-in package: EUR 1.250