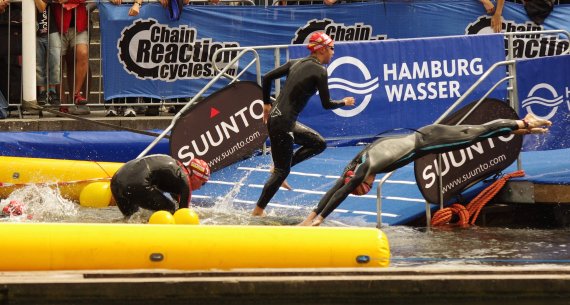 In triathlon a spectacular takeover is in the offing. The Professional Triathletes Organisation (PTO) has announced shortly before the Ironman Hawaii 2019 (Start 12th of October) that it wants to buy the Ironman rights. The rights are held by the Wanda Sports Group from China.
In a press release, the PTO announced its intention and also that the board of the Wanda Sports Group in Beijing had already been informed - as had Ironman CEO Andrew Messick. Sam Renouf, the new PTO CEO, signs the announcement, which can be found on businesswire.com. In addition, the athletes' representatives Rachel Joyce and Dylan McNeice will also signed the announcement.
Renouf himself is a former triathlete, he says about the hoped-for takeover: "This is about the natural evolution towards athlete self-determination". The time had come to end the era of "where over leveraged investors exploit our community for short term gains". In this way he wants to sustainably renew and further develop the sport.
Renouf compares this with the changes in tennis and golf, where even professionals took responsibility for the sport. In tennis, for example, the Laver Cup, a team comparison of tennis players between Europe and players from the rest of the world organised by Roger Federer's management company Team8, rose most recently. Federer himself has won 20 Grand Slam titles so far. In golf, there is the Ryder Cup and Solheim Cup, comparisons between teams of the USA and Europe in men and women.
The PTO is now planning something similar with the Collins Cup: it wants to introduce a team comparison between the USA, Europe and other international athletes.
The investment bank North Point Advisors is to assist the athletes' association, which has not yet made a major appearance, with the takeover. The Wanda Sports Group has not yet commented on the takeover offer.