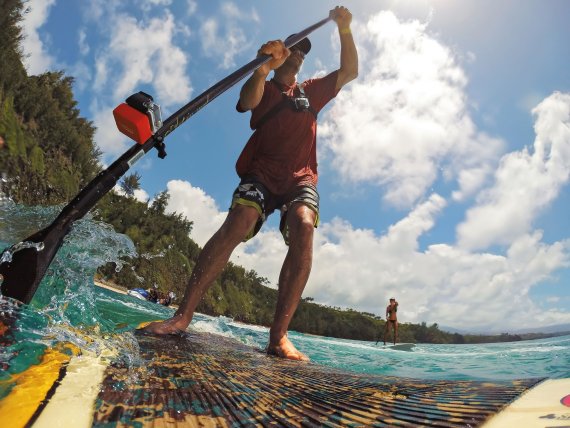 At the beginning of the 2010s, the US company GoPro achieved a worldwide breakthrough with its action cams of the Hero series. In view of the spectacular action videos, taken while surfing, kiting, climbing or downhill, viewers were holding their breath.
Impressive video quality from fascinating perspectives never seen before in this form and intensity suddenly became affordable for everyone. This triggered a real boom, especially among fun and extreme athletes. In 2015, 575,000 action cams were sold in Germany. The turnover at that time amounted to 136 million euros.
Last year around 500,000 units were sold. In view of the top target group still a considerable number. Especially since action cams, unlike compact cameras, cannot be replaced by a smartphone.
No. Action cams are and remain the "Special Forces" in the photo equipment, the special task force for the hardship cases. Your hour strikes accordingly with sports shots from the first-person perspective. The compact cameras show their strengths when things get fast, dirty and dangerous. If they are exposed to blows or shocks - and even under water.
Action cams of all colours are designed in such a way that they can cope with a wide variety of situations without any problems - mounted firmly on the body of the athlete or on the sports equipment. The current generation scores with 4K video with fast frame rates and Wi-Fi connectivity.
With the success of GoPro, however, the imitators were not long in coming. Mostly Asian brands, cheaply produced and distributed via Internet marketplaces, flooded the market. In 2018, for example, an action cam cost an average of 200 euros. For comparison: For the current flagship, the Hero 7 Black, market leader GoPro calls 430 euros.
But there is an exciting feature beyond the standard: the integrated gimbal-like HyperSmooth video stabilization. It makes it easy to create professional-looking videos without the need for an external gimbal.
HyperSmooth even works under water and in strong shocks and strong winds when a handheld gimbal reaches its limits.
In addition, the Hero7 Black is the first GoPro to support Livestreaming! Users can stream their recordings automatically and in real time to Facebook, Twitch, YouTube, Vimeo and other platforms.
The fact that it also records 4K videos at 60 frames per second (fps) and photos with a resolution of 12 megapixels, is operated with a fingertip on the touchscreen and is waterproof to a depth of 10 m - without a housing - are almost nothing but side notes.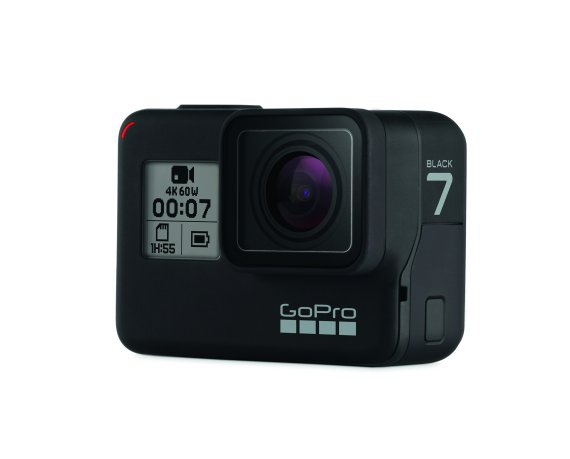 A 4K camera for price-conscious outdoor enthusiasts provides about Braun Phototechnik with the Braun Champion 4K III. It costs just 60 Euro (RRP) and records 4K video at 30 fps. With the included underwater housing it is waterproof to a depth of 30 meters.
In addition, the Braun Champion 4K III has a 2-inch (5 cm) display, a high-quality 170-degree wide-angle lens and a 16-megapixel image sensor from SONY. A free smartphone app also allows you to operate it via Wi-Fi from a distance of up to 20 meters.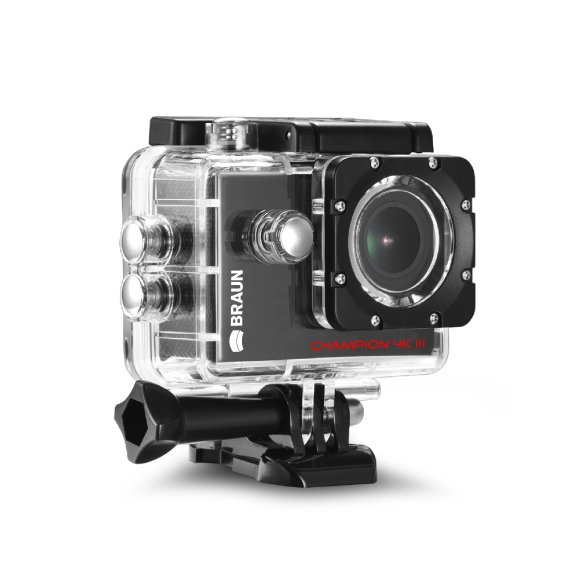 High frame rates at 4K (60 fps) and Full HD (120 fps) characterize the action cam 560 Touch by Rollei. Nothing escapes your 160-degree super wide-angle lens. Perfect for diving: The Rollei 560 Touch also works at a depth of 40 m in the included underwater housing.
As the name suggests, the 560 Touch can not only be controlled via the supplied remote control or smartphone app, but also via the touch display on the back.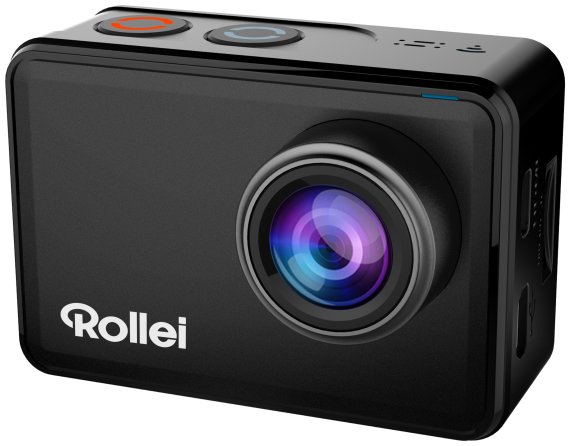 The new GoXtreme Impulse 4K records videos in MP4 format in 4K resolution (3840×2160) or 2.7K (2720×1520) at 30 fps. In addition, the action cam from Easypix Still images in jpg format with a resolution of up to 16 MP.
The 170˚ ultra-wide angle view provides detailed panoramic images. The GoXtreme also has a 2.0" (5 cm) touch screen display and is equipped for water depths of up to 30 meters in the included housing.
Of course action cams are also used for many adventures and experiences, which we present at OutDoor Society.
You can find three stories here: