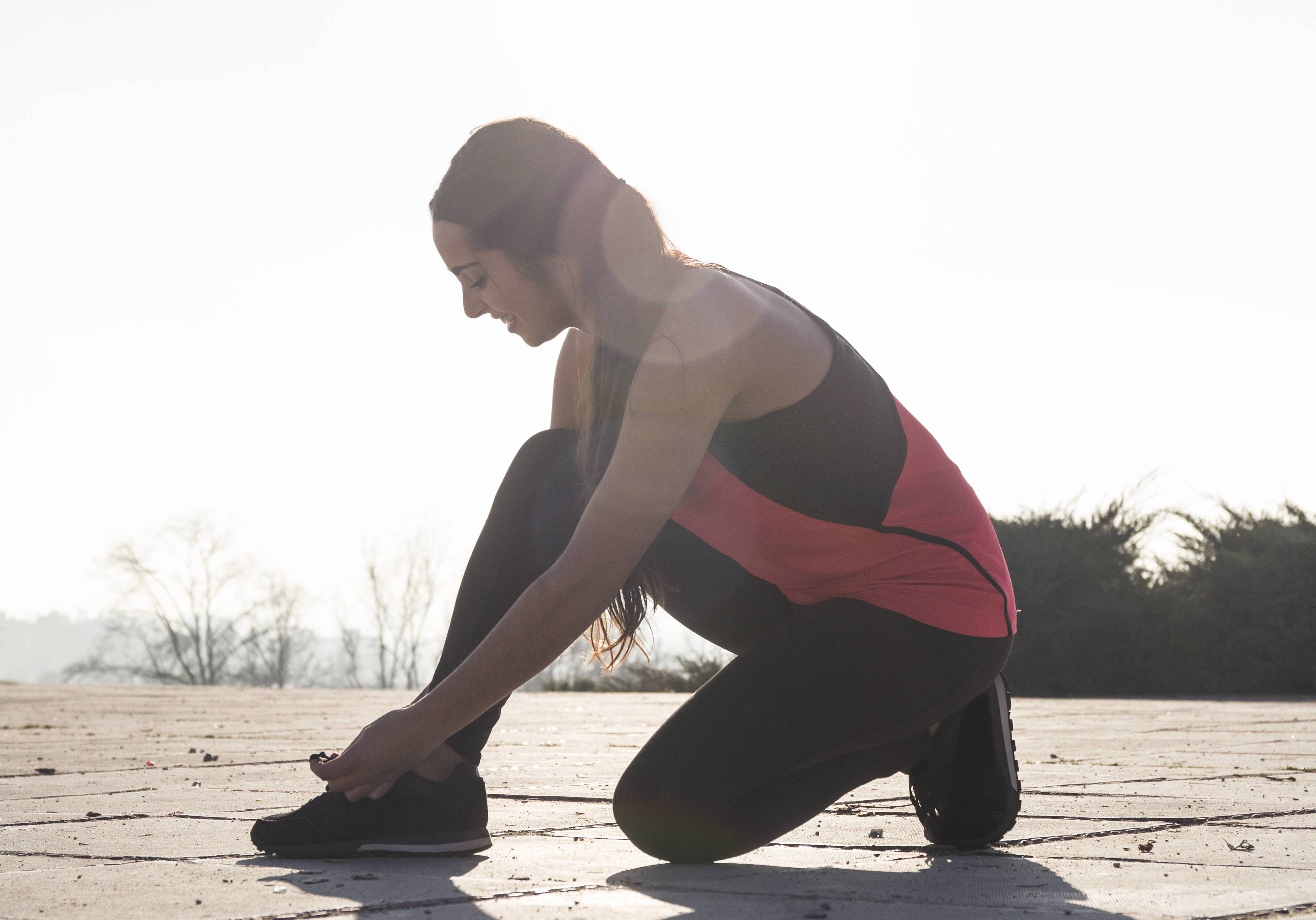 The running trends 2018 promise some exciting innovations, in particular the market for running shoes. It's all about personalizable designs, customizable fit and technological features. It becomes more and more important to adapt the needs and circumstances of runners in the product. However, what possibilities does the market already offer today and what are the technologies of the future? Experts from Adidas, Puma, Brooks Running, Salming and Salomon reveal answers to these questions in the second part of our running series on ISPO.com.
Salomon hands the shoe production directly over to the runners themselves. "At our Salomon "S/LAB ME:sh" we bring our consumers in to develop their own, individualized running shoe themselves," says Jean Yves Couput, Salomon "ME:sh" project director. "We first had to simplify the production process to make this possible. Now, our customers can assemble the individual components of their shoe (blasting, cushioning and outsole) themselves," he describes.
Brooks Running has brought in external expertise in form of cooperation to customize running shoes. Together with partner SuperFeet, the FitStation powered by HP (Hewlett Packard) was first introduced at ISPO Munich. The system will provide runners with personalized running shoes in the future.
Brooks Running Marketing Manager Lara Hasagic explains: "FitStation powered by HP is a groundbreaking hardware and software that combines 3D foot scanning with dynamic gait analysis and measurements of the foot load. In line with the principles of the Brooks' Run Signature, the FitStation offers consumers an in-depth analysis of the most important movement zones in order to define each runner's unique motion sequences, also taking into account the favored running experience of the individual. FitStation creates a unique, holistic digital runner profile that combines individual fit, biomechanics and the running experience."
At ISPO Munich 2018, Adidas presented a 4D shoe that, according to press spokesman Oliver Brüggen, "can respond to consumers' individual needs (body weight, running style and habits)."
Customizable design has been playing an important role not only for running equipment, but in the overall shoe market for quite a while. With miadidas, Adidas has launched their concept already in 2002: "Clubs, teams and individuals have the possibility to individualize the design of their product (color, material, special finishing with fonts and logos)," says the Adidas spokesman.
Salming, the Scandinavian sports brand also offers individual design for their products: "We have worked with various custom products in the past and will continue to do so in the future. In fact, our new sublimation line is currently recording an enormous increase in sales, " explains Jan Kratchovil, Head of Marketing Germany. He points out that the "easy-understanding design configurator and high product quality made in the EU" are key drivers for its "very successful launch".
Puma focuses on details that can be adapted by users themselves with its innovative Netfit lacing technology, explains Hannelore Weiß, Head of Merchandising for Germany, Austria and Switzerland: "The net-like Netfit lacing system makes it possible to adapt the shoe perfectly to the respective running style and foot type, whether wide or narrow feet, it offers perfect fit and support. Netfit also allows runners to customize the look of their shoes and adapt them to their own preferences."