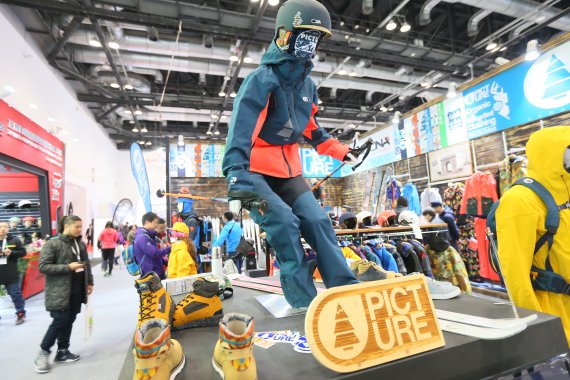 In 2018, the entire site is fully booked—the exhibition space has been expanded and a third floor added. ISPO Beijing has reacted to growing demand. With an increased amount of space, it will be held in 2019 in the New China International Exhibition Center (NCIEC).
This year, companies from France, Austria, Switzerland and Czech Republic will present their innovations under the umbrella of joint international booths. Start-ups will also join such market leaders as Fjällräven, Garmin, Head, Kailas, Marmot, Nordica and Rossignol. The many Chinese brands represented will include Active Intelligence, BodyPlus, goTele, Letsgo and Rico Lee China. In addition, past and present ISPO Brandnew winners like PYUA and Microsfere will be taking part in the trade fair.
In addition to the many innovations at the trade fair, visitors to ISPO Beijing can expect a comprehensive supporting program with presentations, podium discussions and panels. The focus of this year's Industry Forum will be "sports towns"—newly built sports venues and resorts financed by the Chinese government that are located outside of major cities. The sites are part of the government's five-year plan for the development of sports in China. The internationally recognized trend experts Louisa Smith and Emily Qu of the China Textile Information Center will participate in the Sport Fashion Trend Forum. They will provide designers and product managers with a preview of future colors, forms, materials and innovations for the 2019/2020 Autumn/Winter collection.
Images on this press release are for editorial coverage available for free download here.