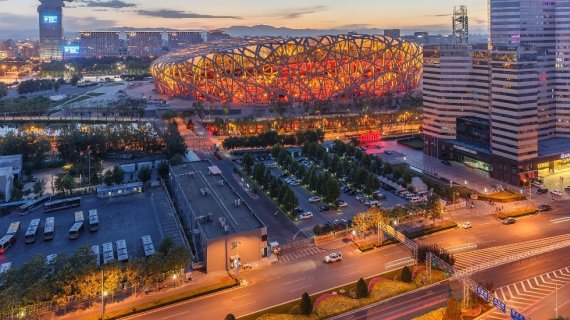 However, if you want to establish and grow your business in China, there are essential questions that need answering with knowledge and care:
How do I evaluate the realistic market potential for my products and my company?
How do I prepare my business for the needs of the Chinese market?
How do I find reliable long-term partners?
The Market Introduction Program for China is a two-day seminar, which is taking place at ISPO Beijing 2019, and provides answers to those questions. Profit from the experience of our world-class speakers, connect with distributors, and learn everything you need to know about business in China!The next Winter Olympics in China are driving a historic and huge growth of wintersports. That's why this year's focus of the program is especially on the topics of wintersports and outdoor. Participants can book a two-days ski resort tour after the seminar. 

Core Agenda:
January 15, 2019: Seminar day
9:30–9:35
Introduction & moderation
9.35–10:45
Chinese sports market in a Western eye
Martin Kössler, HuginBiz
11:00–12.00
Retail trend in China
George He, Vice President of The Retail Performance Company
The Retail Performance Company is a German retail consultant with business in nine countries, including US and China.
13:00–14:00
Legal protection for selling in China
Maarten Roos, R&P Lawyers 
14:00–15:00
E-commerce in China
Perry Pan, Co-Founder, Pantuo Outdoor
Pantuo Outdoor is a professional e-commerce operation agency which has the experience in all online channels in China (Tmall, JD and etc.).  They also own their own multi-brand online outdoor shop.
15:15–16:00
Best practice: How Chinese distributors grow with the brand
Roger Zeng, CEO, CORA
CORA is the distributor of Patagonia, KEEN and Grogery for over 10 years in China.
16:00–16:45
Best practice: How online sports retailers expend to offline
Wiwy Gao, Shanmai Outdoor Shop
Shanmai Outdoor is a professional online retailer with over 10 years history and newly opened a big offline shop in Beijing.
January 16, 2019: Matchmaking with distributors & show visit
Matchmaking with distributors & show visit

Optional:
– January 17–18, 2019: Trade show visit, conferences
– January 17–18, 2019: Retail tour in the city with stops at Sanfo Outdoor, Shanmai Outdoor, Sanlitun Village, Cold Mountain Snowboard and SIX Ski Shop.
– January 19–20, 2019: ski resort tour