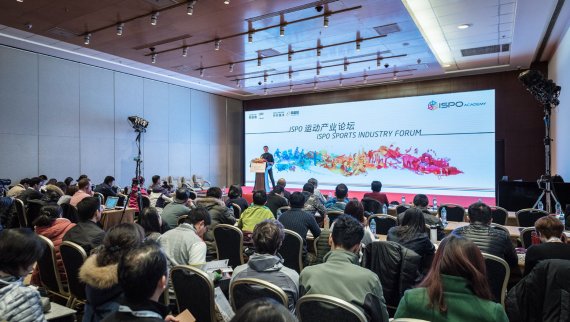 Are you curious about the latest news and tendencies in the Chinese sports industry? Are you seeking new investment opportunities in this booming market? Then the ISPO Sports Industry Forum is just right for you!
Investments in the sports industry have currently been considerably growing in China. The government has issued and supported favorable policies at the scope of spreading awareness on the importance of health among the population. At the same time, sport events have become very popular and well attended. For many years, ISPO Beijing has fostered this significant development, by offering much more than a complete product exhibition. Accompanied by the ISPO Academy, the specialized trade show also gathers essential exclusive knowledge about Sports Business. Find out about new opportunities for investment in sports business at the ISPO Sports Industry Forum, tackled from different perspectives: From policy interpretation, to event organization, skiing, retailing, sponsorship and many more!
Participation is free of charge for all visitors of ISPO Beijing.