Prices for vehicles are now at the maximum, rental is diversifying and the offer is getting wider. According to Consumer Insight Report respondents continue to believe in the importance of camping and vanlife in the future. Nevertheless, the market will change somewhat and specialize at the same time. Even vanlife rookies have now gotten into the swing of things and discovered their personal camping preferences. In the future, more specialized products will play a more important role than the basics, because many are now covered with the basic equipment. One product no longer has to be able to do everything for everyone.
And digital interfaces will become more important. Apps and additional virtual worlds for explaining and experiencing products represent an extension of physical camping adventures or explain the origin of material and product components. In keeping with the motto "there's life in the old dog yet", the connection is established via NFC chips integrated in tents, for example, which are expected to outperform QR codes in terms of longevity.
Even if it seems to contradict with the more specific products mentioned above: Multi-use is still a topic and a parallel direction in which the outdoor industry is developing in terms of conserving resources and more diverse uses. Variety does the trick for some who want to minimalistically limit themselves to fewer goods, or because the packing situation simply doesn't allow it any other way. So whether as sleeping mat with detachable seat cushion from Bach or the Nomad Cape from Trail hoppers, which can be used as a hammock, rain cape, pad or weather protection sail - different uses are still in season.
In general, the minimalism trend for sleeping outside also shines through, whether in a bivy or a hammock. Thousand-star heaven instead of five-star accommodation can be seen as a continuing industry trend.
Brand often also means identity and community. If these are based on interesting history(s) with a pioneering spirit, all the better. And so brand anniversaries, pride in the brand history, tradition and quality are factors that were encountered again and again at OutDoor by ISPO. In design, these anniversaries trigger a return to the heritage of the respective brands: At Berghaus, with allusions to pop culture and alpinism in its own collection, with colours that come across as bold, blocked or alluding to the eighties and nineties. At Deuter, with a look at history from its origins as a tent manufacturer at the Oktoberfest to historic successful expeditions. To mark its 125th anniversary, the brand has issued eight popular models as special editions in a special design made from recycled and bluesign-certified material. And at Lowa, with an eye on the success story and quality craftsmanship for the 100th anniversary.

Allusions to classics in new material garb: Modern and sustainable material technologies make the play with traditional designs fit for the future, as is the case with the Tree-Kånken by Fjällräven, which has relaunched the classic backpack with non-fossil material. And anniversaries are also taken as an opportunity to look to the future: For its 50th anniversary, Patagonia, for example, is focusing on what comes next: how capitalism and quality can evolve to counteract the climate and environmental crisis.
One thing became very clear in the Sustainability Hub at OutDoor by ISPO: only by working together can brands solve the challenges that lie ahead on the road to a genuine circular economy whether they are self-imposed sustainability targets or legal requirements, such as those imposed by the EU supply chain law. But reducing the CO₂ footprint from production to recycling also requires collaborative ideas and initiatives. But these do exist: industry associations as well as brands and retailers not only showed a willingness to talk about "pre-competitive collaborations" at the trade show, but were often already in the midst of implementing them, as the example of Icebug CEO David Eklund shows. Shortly after OutDoor by ISPO, Aku, Garmont and Mammut joined the Solar Rooftop Scaling Program. With support from Icebug and solar provider BayWa, these three outdoor brands have taken the first step to help their joint factory in Vietnam convert to solar energy.
And in the retail sector, too, exchange and cooperation are becoming increasingly important due to the issue of sustainability. Learning from each other in order to become better - for oneself and for the climate. The data exchange and report on the outdoor market of the European Outdoor Group and also the Outdoor Retailer Climate Commitment (ORCC)a voluntary association of European retailers who have identified climate change as one of the crucial problems of our time and agree that the outdoor industry should take a leading role in the fight against it.
In the outdoor community, sustainability is now mainstream, it's more and more about circularity. But we need to move forward! Circular economy and, above all, what is still missing to meaningfully close cycles and adapt business models are important now, not tomorrow. So is critically questioning one's own approach as a brand. In addition to function, durability will be a key factor in the manufacture of outdoor products in the future. The longer a product is used, whether by the first user or as a second-hand item, the better the eco-balance.
And more brands are also thinking about recycling and separating recyclable materials at the end of a product's life. Mono-materials and easy-to-separate solutions are on the rise. The big challenge will remain durability and recyclability in footwear. Modular concepts, as in the 3D-printed cycling shoe and ISPO Award and Public Choice winner Helu One from Hezo Cycling are already pointing the way here.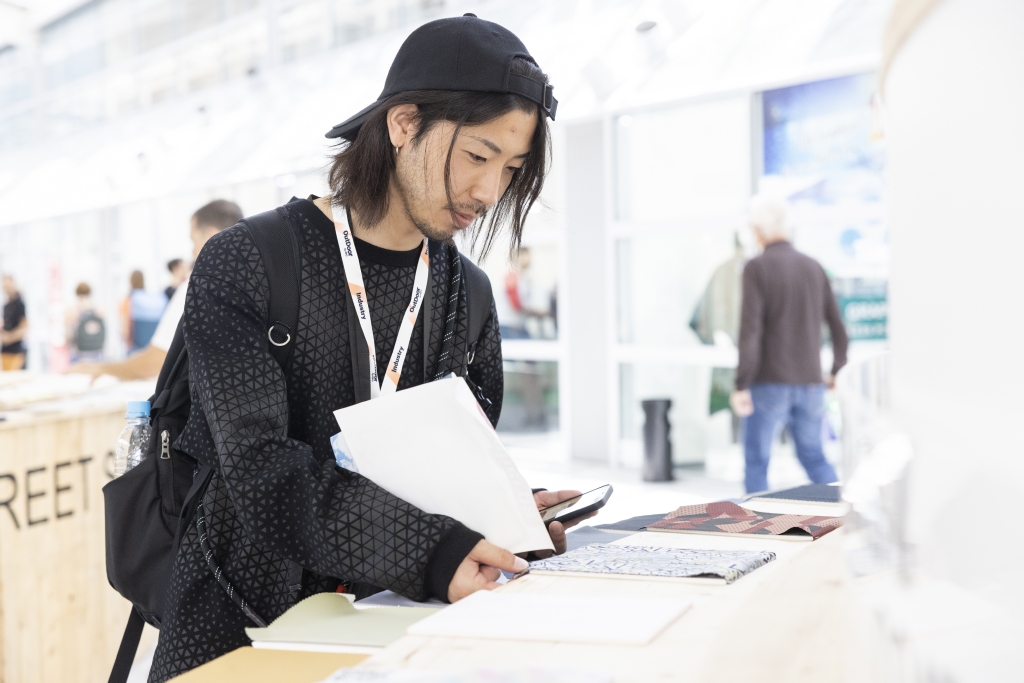 Outdoor as movement is synonymous with freedom and adventure. This also means records, extreme expeditions and exciting projects by athletes - but not only. The spirit of discovery begins on a small scale, in the enthusiasm for being outdoors, for micro-adventures as well as for experiencing with all the senses.
According to market researcher Stephan Grünewald, the way brands currently reach consumers particularly well is also linked to this image: "However, important messages for outdoor brands are to be in harmony with nature, to feel self-efficacy and to challenge oneself without having to trim oneself for top performance. This 'higher, faster, further,' where you look out at the landscape in the sweat of your brow, doesn't have to be. It's more about getting back to calm, finding an inner balance, doing something with others." So it's not much more than surrounding yourself with nature, finding access and seeing the outdoors as a way of life.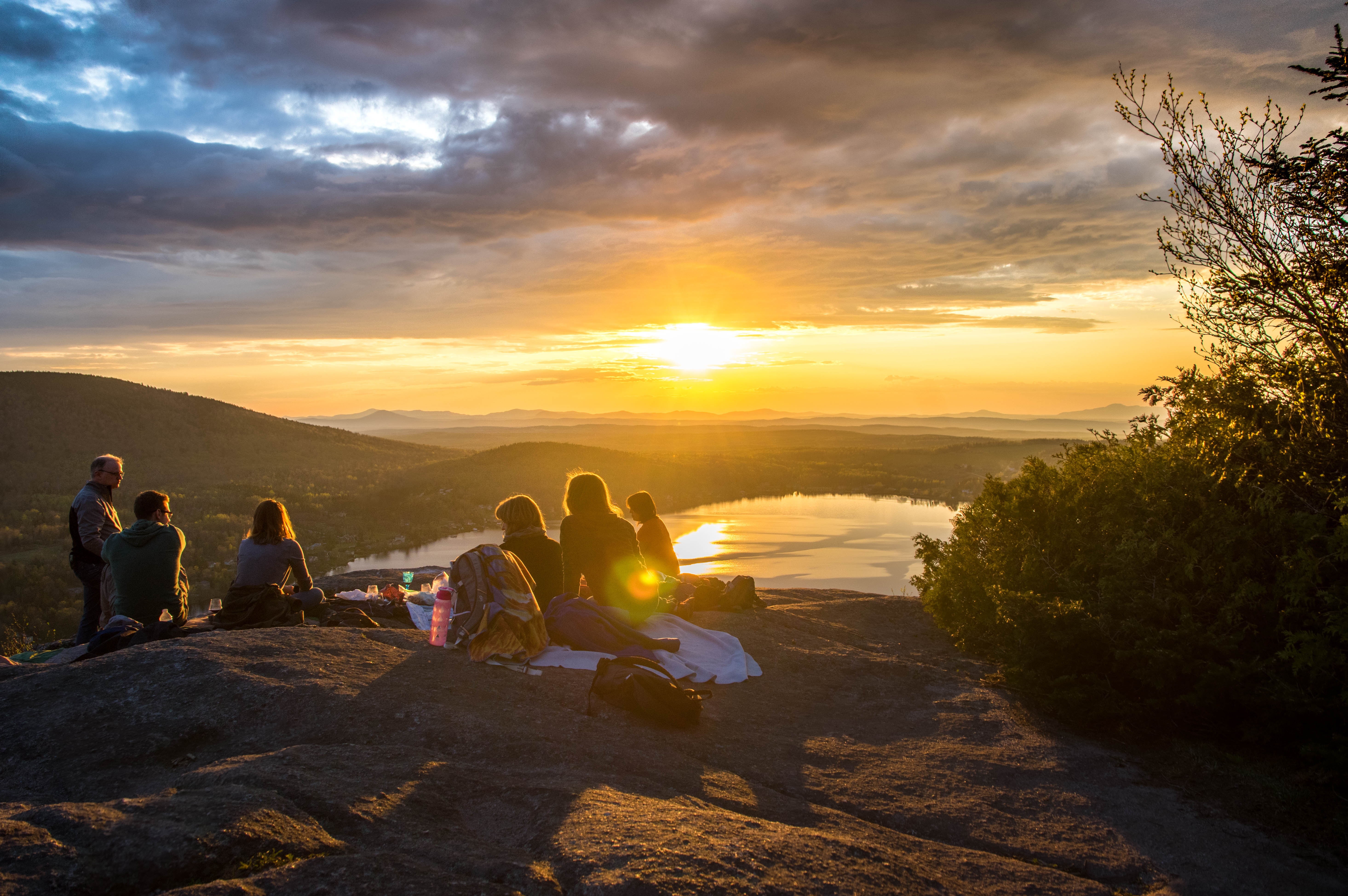 Of course, the outdoor industry does not stand alone. In a networked world, other industries and sectors influence and inspire each other. Including our playground, nature. The fact that it should above all be about preserving it and thinking bigger became clear in talks and panels at OutDoor by ISPO.
Sectors such as tourism, agriculture, and power generation have an impact on the climate, can be CO₂ drivers, but can also achieve a positive effect across the board if used regeneratively.
Outdoor is and will become more political: Patagonia's call to European governments to end bottom trawling and protect the oceans, or new outdoor films such as Schöffel's "Walking The Good Path," which among other things deals with the importance of mountain biking for an indigenous Canadian, are examples of how major social issues do not stop at the outdoor industry.