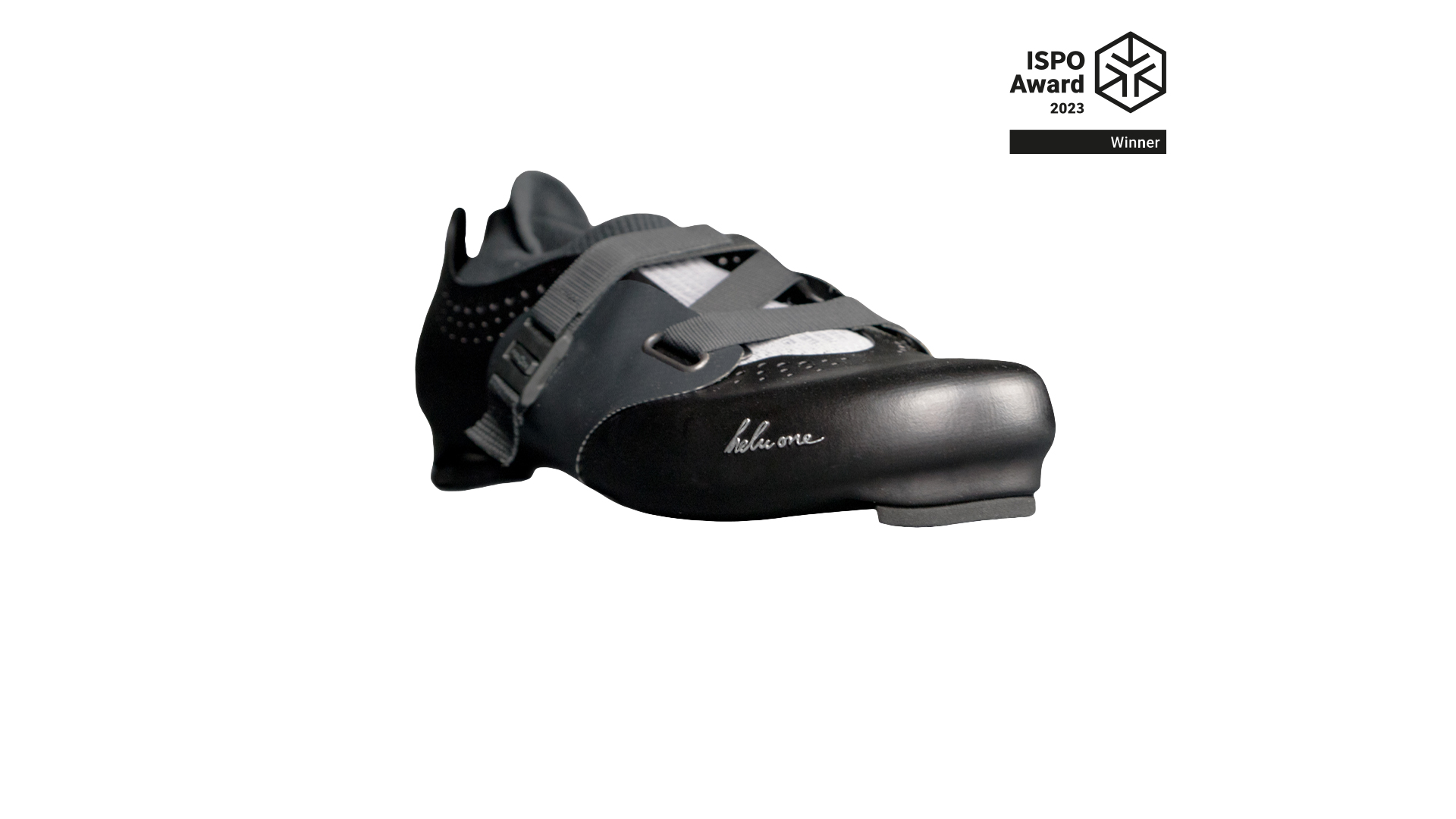 Your feet can have kinks that only you might know about. No matter if they are skewed, sunken, splayed, or have been battered in the past, a custom fit and tailor-made cycling shoe will be the thing to stop aching feet when spending long hours on the road. The Helu One from Hezo Cycling aims to achieve just that in a computer-assisted way. The most innovative feature of this tailor-made cycling shoe is the 3D-printed outer shell using a SLS printing technology to create a customized fit for each rider. 
During the purchase, the rider scans each of his or her feet through a custom app. From here the data will be checked and Hezo produces a digital 3D instruction that then goes to the printer. The produced 3D model is then the basis to produce a custom cycling shoe. This shoe is tailored to the unique shape and contours of the feet. Its construction process makes the shoe stiff, lightweight and a 100% fit for great power transfer onto the pedal. Cleats can be positioned individually as well.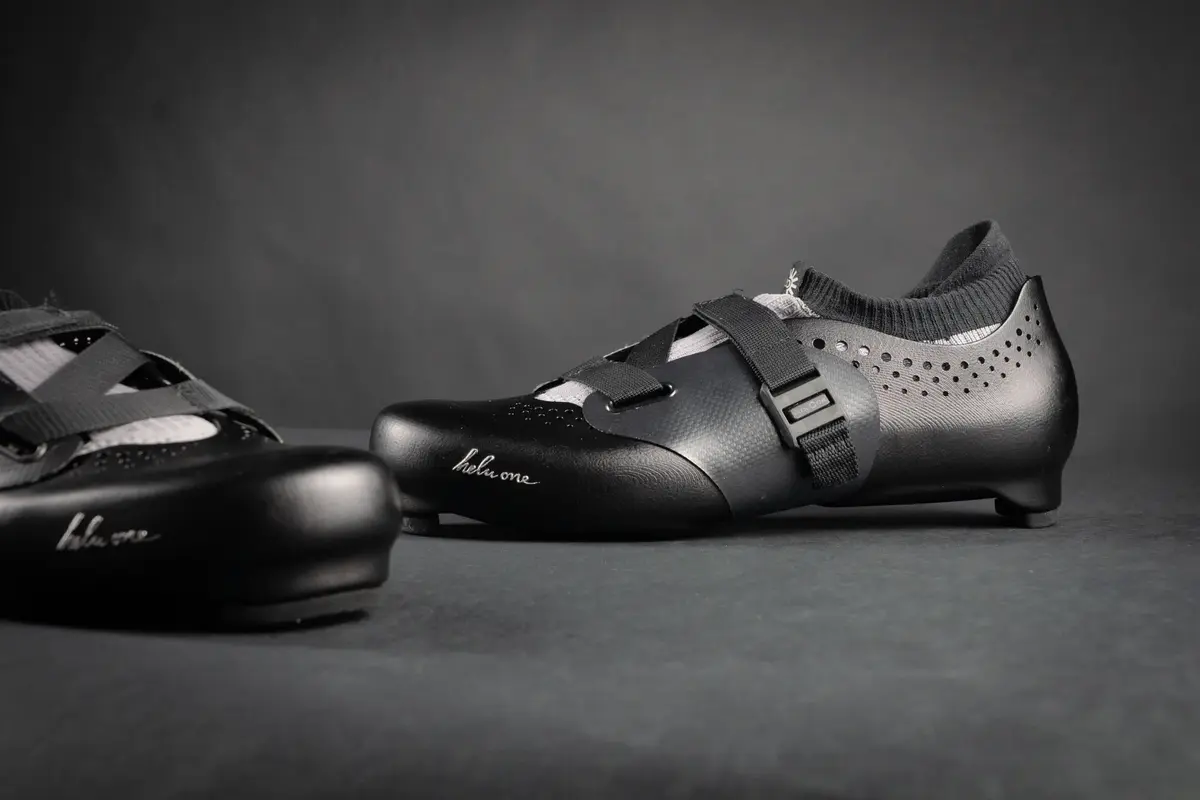 The Helu One features a modular three part design to cater to different needs. A torsion-resistant plant-based PA11 upper shoe gives great hold in the midsection of the foot, a 3D knitted breathable liner adds comfort and a Fidlock® system gives precise adjustment options. The magnet buckle guides the individual components, causing them to snap shut automatically with an edible click. When closed, the mechanical latch provides a secure hold. This closure system works great and can be quickly opened and closed with one hand or even gradually adjusted while riding. And if you want to give your feet a bit more air after a steep climb or a long ride, the inner shoe is also constructed for walking more comfortably. It is also easily washable.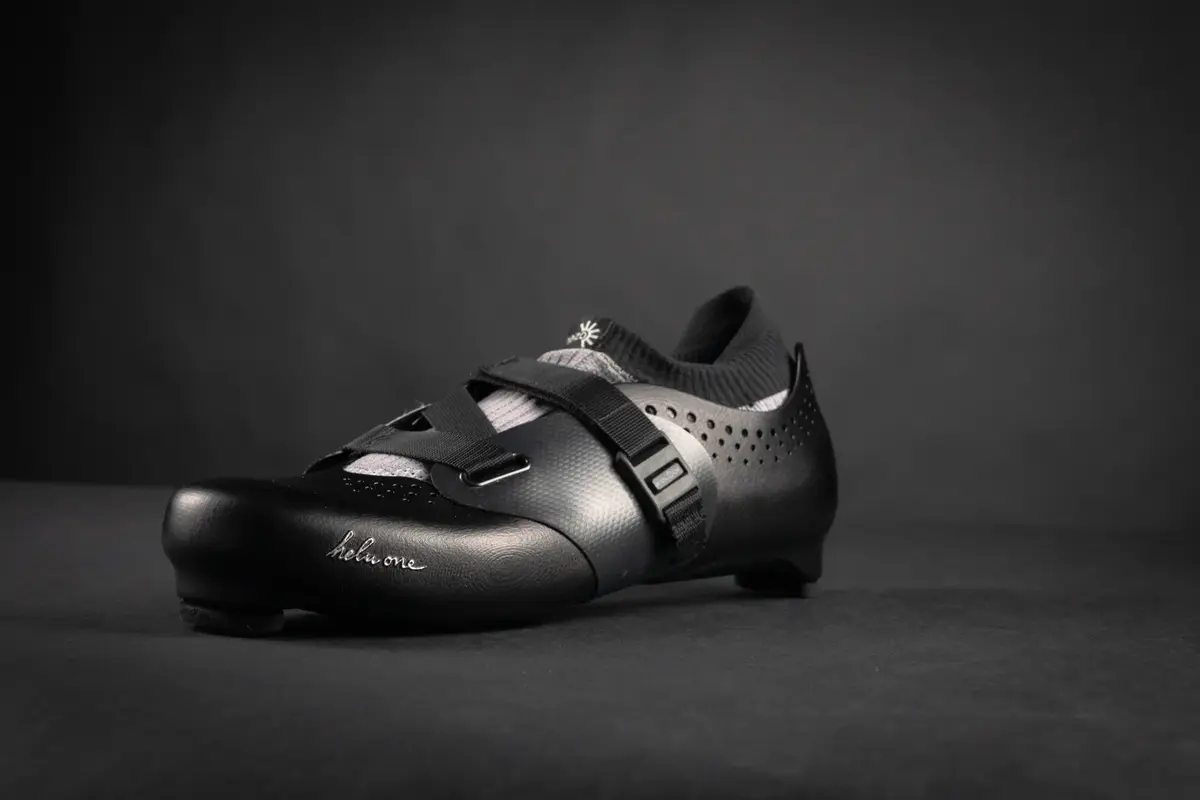 Another plus of this design is that different parts are repairable or replaceable and can be broken down into its individual components. For better sustainability, the shoes are made out of recycled and bio based materials. And a side effect of using 3D print is a reduction in waste and energy consumption. The shoe is produced in Europe and will be shipped to customers 6-8 weeks after purchase. And if it doesn't fit, the team will fix it or the customer will get back their money.
"I am testing the Helu One because I think that the Helu One has what it takes to set new standards in the field of cycling shoes. I find them extremely stiff and yet lightweight."
Justus Nieschlag, Vice World Champion Triathlon and Brand Ambassador
"Focussing on customization and sustainability to offer a high-quality tailor-made product, the Helu One convinced the jury by its high degree of innovation. The Fidlock closure is also a nice touch for adjusting fit easily during a ride without getting out of the saddle."
ISPO Award Jury
3D printing and 3D knitting process

app-supported customized fit for each rider

Velcro & magnetic Fidlock® closure for easy opening and adjustment

stiff for a perfect power transfer

less waste and energy consumption thanks to 3D printing
Product Specs:
Material: PA11, TPU, PA

Production process: 3D printing/sintering process, 3D knitting

Color outer shoe: Caribbean green, black

Liner: grey-black

Other features: All parts are replaceable or repairable

RRP: € 649