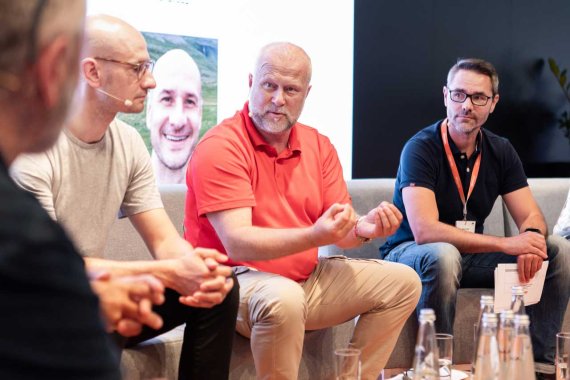 On the second day of OutDoor by ISPO, the Verband Deutscher Sportfachhandel e.V. (Association of German Sports Retailers) (VDS) was invited to the symposium in the Retail Lounge. On the podium: a high-calibre panel of experts with
Tobias Gröber, Director ISPO Group
Frank Geisler, Board Member Intersport Germany
Margit Gosau, CEO Sport 2000 International
Arne Strate, Secretary General European Outdoor Group (EOG)
Stefan Herzog, VDS Secretary General
- later completed by the German trailrunner and ski tourer Gela Allmann.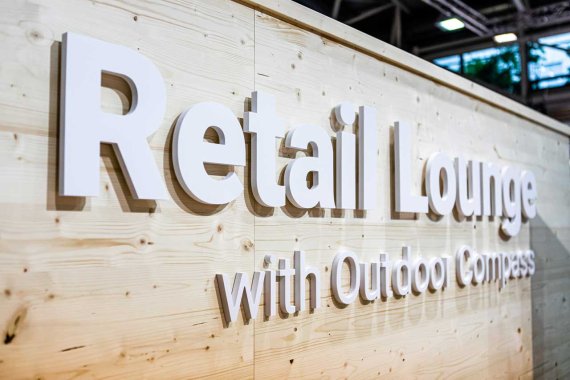 Basis for the discussion under the title "Outdoor reinterpreted! What are the opportunities for the trade?" were the statements by specialist retailer Daniela Baumhauer and specialist retailer Lars Ziegelbauer, who gave insights into the specialist trade business with outdoor articles.
"Outdoor is an important factor," both confirmed unanimously - across all ranges. "The textile sector is very large for us, but there is also strong demand for shoes and hardware," explained Baumhauer. "Nevertheless, we are facing difficult times. The outdoor business can help us overcome them."
Lars Ziegelhöfer, sales manager at Intersport Peter in Bad Tölz, confirmed that the trade must change for this, too. "In the past, there was always talk of turnover per square metre - today it's emotional entertainment per square metre. Do we have to become entertainers now, so that the customer says that you actually have to pay admission afterwards? No, but we have to have fun and the customer has to have fun," Ziegelhöfer said.
Outdoor is in a state of change, so trade must also change, agreed Margit Gosau (Sport 2000): "Outdoor has become extremely important to us. That's why we want to make it easier for our dealers to provide customers with a shopping experience with new solutions. This includes, for example, being present in social media and addressing customers there."
In recent years, the term "outdoor" has clearly lost its sharpness. Today it is much broader in scope. New trends such as SUP, trail running and biking are unquestionably included. Outdoor activities have long ceased to only take place in untouched nature. "The vast majority of people lives in cities. Outdoor therefore takes place in urban areas as well," said VDS Secretary General Stefan Herzog.
"Urban outdoor was already a megatrend once," recalled Frank Geisler, "and it has the potential to become one again." At the same time, he made it clear that the industry had to adapt to the new living conditions of consumers. And today he is no longer just an outdoor enthusiast, but a versatile traveller.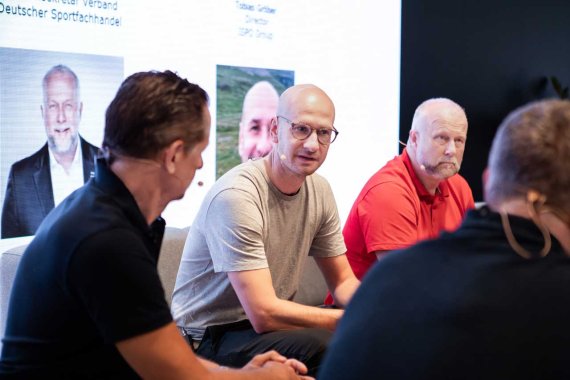 Sports retailers are well advised to focus on their own strengths, especially in the outdoor sector. "We as an outdoor industry are still a niche. It would be careless not to work together," warned EOG Secretary General Arne Strate. "It is the strength of our industry that everyone is very familiar with each other. These short distances should make a fast and good cooperation possible."
"We have reached a very important point," Strate said. "46 percent of Europeans today do little or no sport. We must activate these people, otherwise we will soon lose customers." Margit Gosau suggested that an eSports event should be held at Globetrotter.
In return, the dealer has to become more and more of an influencer, as Stefan Herzog put it. "We must not demonize the term influencer. This is a huge field and plays an important role in the formation of opinion. The first innovative sports retailers have understood this. The running specialist of the shop gets a new shoe first, is allowed to try them and reports to the community on Facebook or other networks afterwards. That would be ideal if the expert of the shop also became an influencer in the digital world."