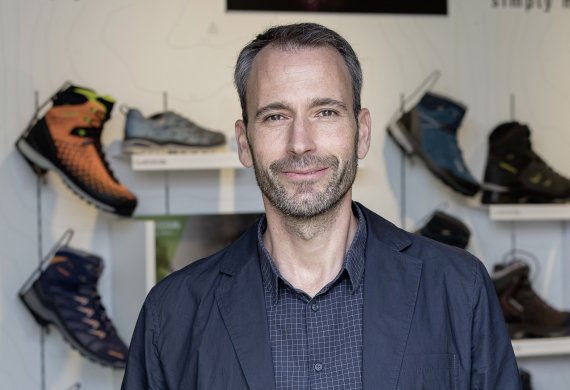 ISPO.com: Which core topics is LOWA working on at the moment, for example in terms of sourcing, circularity of your supply chain and collaborations?
Currently, we are very much involved in the area of corporate responsibility in order to successively integrate the topic of sustainability into our products and our company. For this purpose, we have increased our team and are now working at full speed on the various fields of action. In the process, we have established a complete CR strategy. By 2025, we want to focus on sustainable business practices in numerous areas. Currently, for example, the focus is on material selection and production. In 2019, we bought out our main production partner in Italy and Slovakia. Since then, we have had around 90 percent of our production in our own hands. Currently, we are in the process of making our production in Slovakia efficient for the coming years. In addition to new machines, new recreation rooms are also being built here for our employees, as well as a more modern working environment.
What is currently your most important product innovation?
For the spring/summer 2023 season, we have once again placed our focus on the development of sporty multifunctional shoes. Here we have developed a product that combines the advantages of an outdoor shoe with an urban design through its construction. The new product family will bear the name MERGER and there will be both a MID-CUT and a LOW-CUT variant. The model will also be available for kids. A special feature here is the flexible and extremely durable ripstop upper material, which thanks to longitudinally and transversely sewn-in reinforcement fibers does not tear further when in contact with sharp-edged elements. In addition, the wide high LOWA MONOWRAP® frame provides optimum stability and an extravagant design.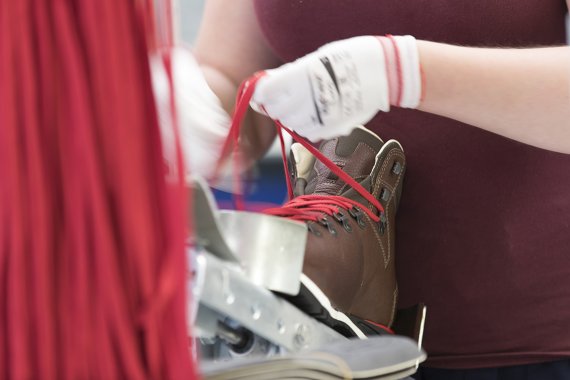 Which product segment do you want to expand in the future? 
Our segment of sporty multifunctional shoes has developed extremely in recent years and now represents one of the most important LOWA categories. We continue to expect a large increase in this area. Therefore, we will continue to expand the segment and complement it with sporty hybrid models.
What will be important in the future to be successful as a brand in the outdoor sector?
One of the most important success factors has already been shown in the past two years. People want to get out into nature and want to exercise there. They appreciate nature and therefore want to get more involved in preserving the mountain world as well as the local environment. This makes for very open-minded, reflective customers who also value high-quality and durable products. It is precisely this change towards a sustainable approach and a sustainable lifestyle that will also shape the outdoor segment in the coming years. Sustainable products, which offer the best possible outdoor experience through their function, will be in great demand in the future.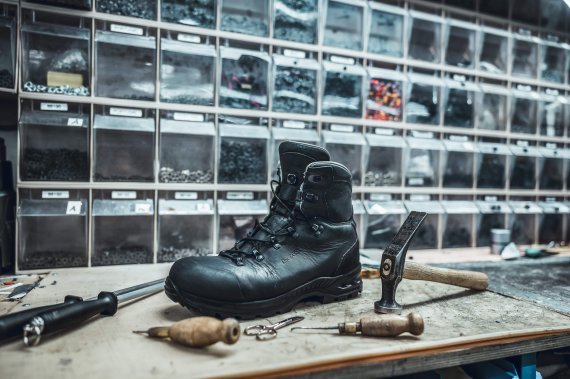 How does LOWA deal with the currently diverse challenges in the supply chain area? Our main challenge at the moment is to meet the high demand for our models. Our advantage here is our European production, which means that we are not affected by the supply chain problems currently faced by numerous manufacturers with Asian production facilities. We were therefore able to meet most of the demand by increasing capacity in good time and using our well-established supply chains. Current problems, also for us in Europe, are of course price increases for materials, general cost increases for transport and energy, and punctual material availability. In addition, we also face the challenge of the changed order rhythm and try to serve the earlier need for information as best as possible.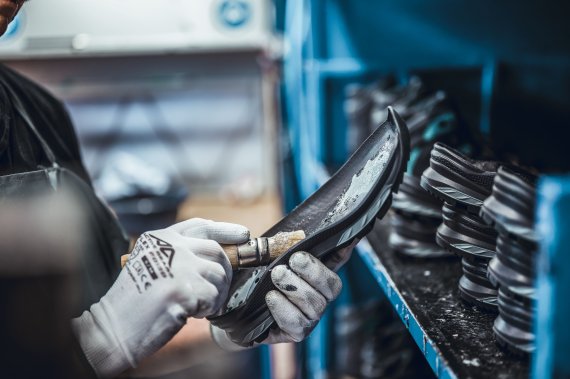 Is there something that LOWA shows for the first time at the OutDoor by ISPO?
This year's OutDoor by ISPO will be all about our big 100th anniversary. Our summer collection for the 2023 season therefore comes with numerous exciting product innovations. In addition to a comprehensive trekking collection, which is all about new classics, we will also present new products from our sporty segment. Here we are once again launching an exciting hybrid model, the MERGER. The collection is also supplemented by numerous innovations in the kids area.
Why must one visit your booth at the OutDoor by ISPO necessarily?
At this year's OutDoor by ISPO we are the first time with our brand new booth on site. We commissioned this in 2019 and unfortunately could not present it to the public so far due to the Corona pandemic. At OutDoor by ISPO, we will now present our highlights in a new form. The focus will be our anniversary collection, which we present on the occasion of our 100th birthday.