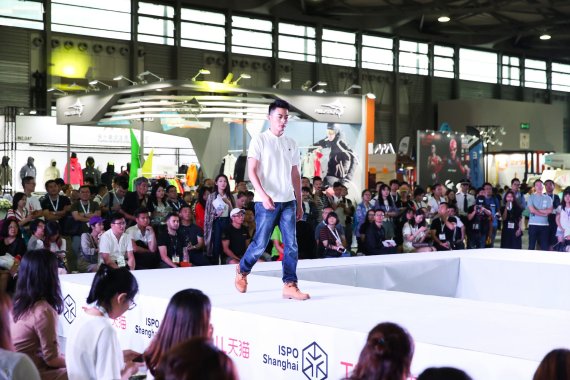 It's time again for ISPO Shanghai! From July 5-7, 2019 the Shanghai New International Expo Centre (SNIEC) will once again be the center of the Asian sports world.
Industry leaders like Deuter, Uyn, Buff, Tecnica, MobiGarden and many other brands will meet thousands of visitors to shape the future of sports in China and Asia-Pacific.
Tickets are still available. Be quick and get your free entrance via online registration now! These are some oft he highlights of ISPO Shanghai 2019.
The Chinese government wants to turn China into a football power. They plan to have at least 50,000 football academies by 2025 and 70,000 new football fields by the end of 2020. This is a development that cannot be ignored in what will soon be the largest sports market in the world. Football is therefore one of the focus topics of ISPO Shanghai 2019.
German Bundesliga club FC Bayern München, as well as Borussia Dortmund, Schalke 04, Borussia Mönchengladbach, VfL Wolfsburg and Bayer 04 Leverkusen will be on stage at the International Football Forum. They will present their individual market strategies as well as how their youth development programs work in China.
The audience gets a great and unique insight into how football clubs of different sizes are approaching this promising market. More activities around the topic like the KickID x ISPO Smartcourt bringing the energy and passion of football directly into the exhibition halls.
Our matchmaking program brings exhibitors and visitors together with main Chinese e-commerce companies and department stores. In these meetings possible partnerships and cooperations can be discussed. Well-known companies such as Amazon, ebay or dangdang participate in the program.