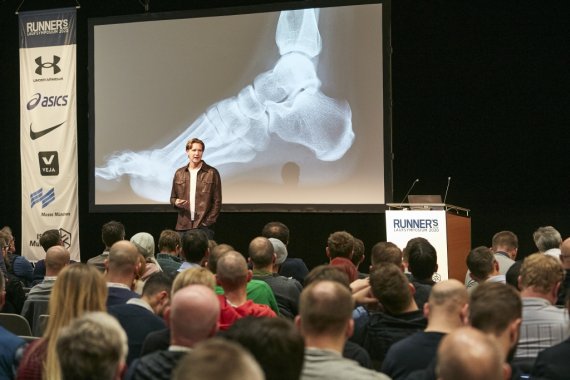 If you want to bring a shoe to the market that runners like to lace up, you have to ask yourself: What do runners need and what do they want? When they design new shoes, running shoe manufacturers therefore often cooperate with sports scientists, doctors and, last but not least, people who run.
Based on laboratory data and survey results, they then rethink their products or even realign the entire brand. At the ISPO Munich's 7th Runner's World Running Symposium, Asics and Nike revealed what they are currently working on.
"We use the work of scientists to make our products better and better," says Gary Raucher, who heads the Product, Marketing and Merchandising departments at Asics. "This year, for example, the 26th edition of the Kayano is coming out - and every model was better than the one before."
Raucher now sees Asics as a "caregiver" brand that takes care of the runners: "We stand for the good feeling after sports, for the many runners who run for the sake of running."
Andreas Moll, the Merchandising Director Footwear at Asics, reports on the data used by the company's developers to work on new products: "Biomechanics have discovered that a lot of energy is lost in the ankle when running because it is not stable enough," says Moll.
"We want to control this instability with shoes better. This saves the runners a lot of energy that they can invest in speed". Asics' "Guidesole", which is now processed in three models ("Metaride", "Glideride", "Evoride"), provides three effects according to the minor key:
It fixes the ankle,

It pushes the foot attachment under the centre of gravity

and supports an upright walking style.
What scientists have also calculated: the loss of energy through highly cushioned shoes. According to Moll, this is enormous: "According to surveys, comfort is the top priority for customers. But it takes strength to heave yourself out of the soft foam with every step."
In Tokyo, according to Moll, Asics will be presenting a new model in March that puts energy where it belongs: on the street.
Competitor Nike is also working with scientists to make its running shoes better. Matthew Nurse, Vice President of the Nike Sport Research Lab in the USA: "We studied runners 40 years ago. In those days, they were mostly young men who were very fast. In the meantime we have understood that we have to focus more on women and amateur athletes."
Because studies show that 40 to 75 percent of runners get injured once a year, the brand with the swoosh starts here: "Injuries are runners' biggest nightmare," says Kylee Barton, Footwear Director at Nike. "We want a future where no runner is injured anymore."
To better protect runners from injuries due to overlast, Nike worked with sports physicians to develop the "React Infinity Run" - a shoe with more foam at the heel, a wide base for stability and a rounded midsole to help roll off. Researchers from the University of British Columbia set up the associated study in this way:
Duration: Three months

Number of runners: 226

Share of women: 64 %

Share of men: 36 %

new Nike model: 113 runners

conventional Nike model: 113 runners

common goal: half marathon

Total running distance: 96,560 kilometres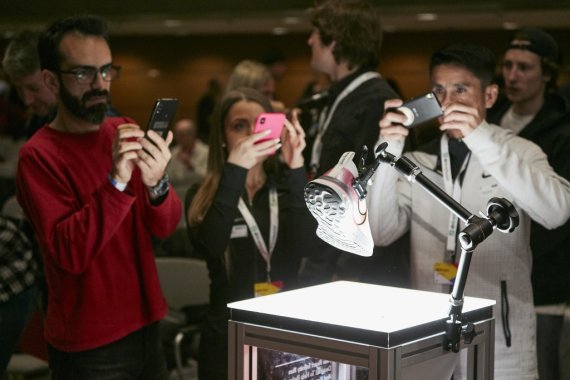 "We knew the shoe was good, but the result even surprised us," says Vice President Nurse. This is because those runners who completed the half marathon training in the new shoe were up to 52 percent less injured.
I wonder if they reached their destination earlier? "This was not part of the study," Nurse laughs. "But we continue with our research, in the lab and on the road."