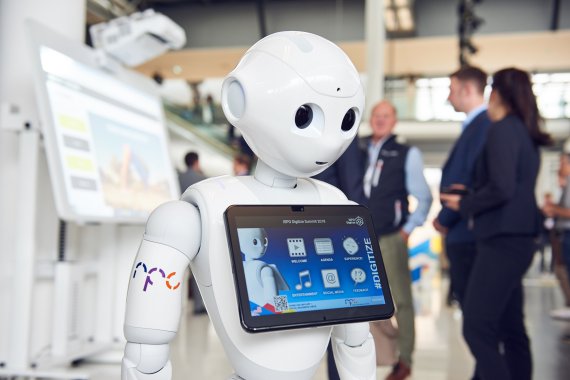 Although younger customers like to buy online, sports retailers are still a necessity in 2019. It is important that the trade is aware of one thing, it has an advantage that no online shop can offer: "Our senses: feel, smell, taste, feel - this is something that the Internet cannot recreate," said Günter Althaus at ISPO Digitize, the chairman of the ANWR Group and responsible for the Sport 2000 purchasing association. Around 1,000 retailers with more than 1,200 sports shops belong to its network.
Althaus says: "The stationary trade is dying? I say better be careful! The dead live longer!" Nevertheless, traders must be aware that they will have to reposition themselves this year. Many  are still looking for their new role, for example by implementing groundbreaking shop projects to bring people to the cities. Globetrotter has a cold chamber, rain chamber and canoe basin in the store to simulate outdoor activities.
Others continue to dovetail with the online business and show on the Internet which articles are currently available for stationary use. So the customer doesn't have to search long, but can go shopping more targeted.
But these are not the only innovations, a lot is currently changing in the world of sports retailers. Perhaps something could change in the consultation soon. At least if it's about Nicolas Boudot, who markets the robot Pepper. "60 percent of the customers still prefer to buy in stationary shops. And Pepper helps deliver a unique customer experience," advertises the man from Softbank Robotics.
Others even choose the take the opposite direction, such as Keller Sports: the online retailer now also relies on shops. For two and a half years, the company has had a so-called Brand Experience Store, "which is supposed to create a seamless connection between the online and stationary world," says managing director Marcus Trute in the video for ISPO.com.
Besides him, Jens Holst, branch manager of Globetrotter, and Martin Stolzenberger, managing director of Bergzeit, are also featured in the video. They talk about their advantages and their appearance at ISPO Munich.