Alongside the ISPO Award, the Textrends Award is one of the most important awards by ISPO. A jury of experts awards prizes to new products in textile industry that are innovative and show new approaches and are thus groundbreaking for the development of the industry.
For the first time, the ISPO Textrends Award was organized by Foursource, operating under a license granted by Messe München. Both Foursource and Messe München firmly believe that this strategic partnership will bring the ISPO Textrends Award further forward in an industry where digitalisation is gaining importance -  and great participation with a total of 300 applications from 69 companies is the best proof of the fact.
This season, the jury was particularly impressed by the number of applications heavily focused on sustainability, in every aspect of a product. This means even more creative and innovative engineering, resulting in eco-friendly and sustainable outcomes from the manufacturers' side, and completely new products in textile industry.
The jury was unanimous in awarding the Best Products for Fall/Winter 23/24, listed below with full details of the Best Products, TOP 10 and Selection for the season available in the ISPO Textrends Trend Book.
Accelerated Eco
Best Product: FENC® TOPGREEN® BIO3 
Far Eastern New Century (FENC)
Composition:
45% Bio3 Polyester (Recycled Waste Gas), 38% Polyamide 6,6 (Solution Dye), 17% Spandex
Jury's Verdict: The world's first fabric made from waste gas reuse technology and N66 solution dye created by FENC. FENC adopts the recycle waste gas polyester and combines its own environmental friendly dyeing technology – Solution Dye, which is to skip water dyeing process and can save water by 61%, save energy consumption by 67% and reduce GHG emissions by 85%, and also have better sunlight and washing fastness than the traditional water dyeing process. FENC cooperates with Lanza Tech to capture CO2 release from steel factories, converting the waste gas into ethylene glycol and polymerizing it into polyester, thereby directly accomplishing CO2 negative and reducing GHG emissions by 30%.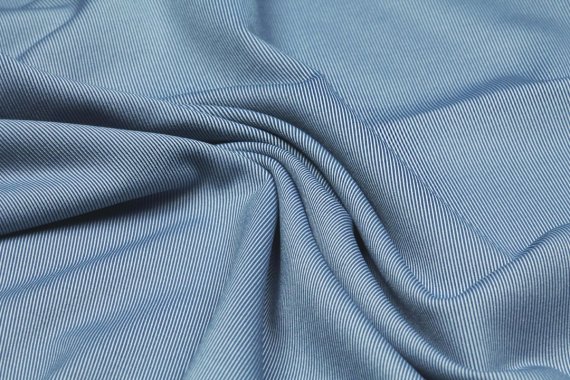 Performance Finishes
Best Product: Nuskin Tech 
Wujiang Sunfeng Textile CO., LTD
Composition: 50% Recycled Polyester, 50% Polyester
Jury's Verdict: The double helical structure yarns - K9 yarns - make the fabric dry and smooth for an incredible cotton feel as well as a 10% better elasticity. The inclusion of recycled polyester is suitable for sustainable development. With the adaptable bionic technology - Nuskin - the updated sport comfort technology, it gives a good balance of breathability and windproofness and a skin-like matt hand feel.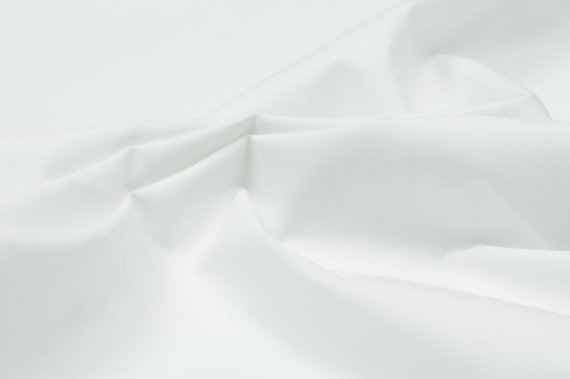 Base Layer
Best Product: Bio-based Polyamide & Elastane Interlock 
Paradise Textiles ( Alpine Group)
Composition: 81% Bio-based Polyamide, 19% Spandex
Jury's Verdict: A partially bio-based Polyamide interlock legging fabric made from bio-based Polyamide 5.6 and Hyosung Spandex. The partially bio-based Polyamide replaces hexamethylene diamine (HMDA), a material derived from petroleum, with 1,5 pentamethylene diamine (DN5) that is derived from plant sugars. This luxurious fabric has a soft peached face and features algae-based wicking chemistry to assist with drying and thermal regulation. In addition, the fabric is finished with Sanitized's non-biocidal and metal free OA10 anti-odor technology to ensure the fabric stays fresh and allows consumers to wear more and wash less to reduce their environmental impact.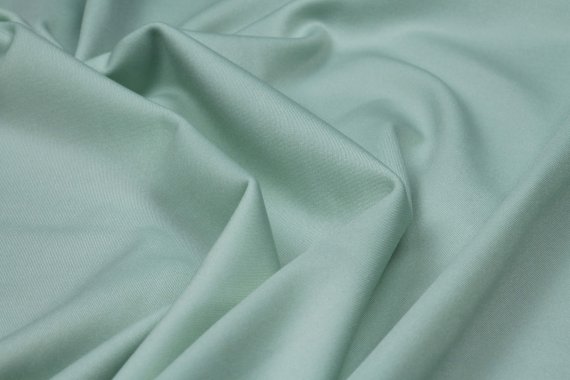 Second Layer
Best Product: Four-way recycled Polyester stretch
Chia Her Industrial Co., Ltd.
Composition: 88% Recycled Polyester, 12% Spandex
Jury's Verdict: This optical illusion fabric will definitely catch your eyes. Using different types of Polyester to create this two-tone kaleidoscopic color and a special texture design for a natural wrinkles, additional performance include bi-stretch, moisture management, quick dry, recycled and windproof. As for its intriguing appearance, it also shows the environmental awareness. This fabric is made of recycled Polyester and recycled Spandex.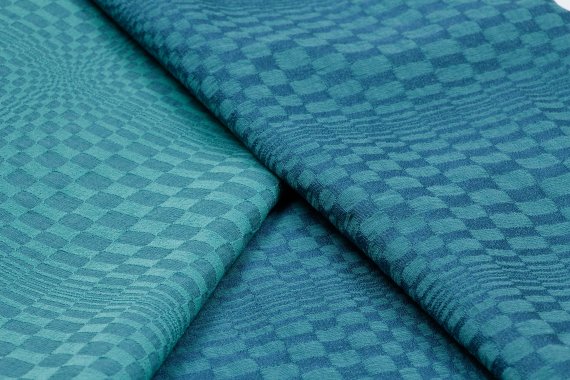 Outer Layer
Best Product: Warp knitted fleece
Toread Holdings Group
Composition face: 78% Polyamide, 22% Spandex, composition back: 88% Polyester, 12% Spandex
Jury's Verdict: The fabric surface is a warp-knitted structure with environmentally-friendly C6 additives for waterproofness. The elastic yarn in the fabric is recycled, which is energy-saving and environmentally friendly. The back is brushed, soft and comfortable. The fabric is stiff and skinny, warm, breathable and elastic on all sides, making the athletes feel the warmth and comfort when they do outdoor sports in winter. On top of those characteristics of bi-stretch, breathability and eco-friendly,  it is also waterproof, an interesting aspect to a warp knit fleece.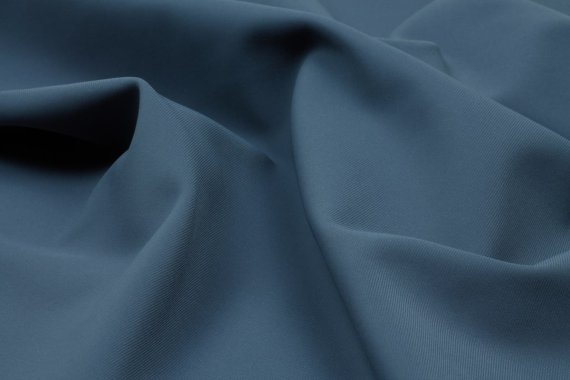 Membranes & Coatings
Best Product: Waterless Color System Technology with 100% Polyurethane membrane hi-vis
e.dye®
Composition: 100% Polyester
Jury's Verdict: Due to the e.dye® Waterless Color System Technology, this hi-vis 3-layer knit soft shell (20D with high gauge) offers wind protection and waterproof. Designed specifically for cycling and running, compared with traditional water dye hi-vis fabric, the e.dye® hi-vis fabric performs 4 times better on color fastness to sunlight, enhancing the lifespan of the garment.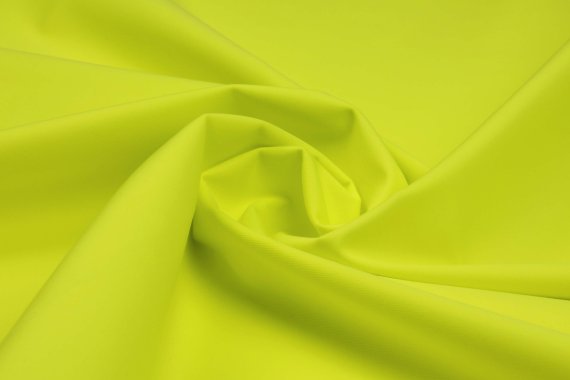 Street Sports
Best Product: STORMEGA
Singtex
Composition: 47% Recycled S.Café® Polyester, 47% Recycled Polyester, 6% Spandex
Jury's Verdict: STORMEGA, a new patented technology of soft shell and an air layer combination that create a unique single layer woven fabric. With a dense weaving construction for durability and water resistance and 3D hollow layer to capture body heat, it offers lightweight warmth. There is just the right balance between breathability and wind resistance. In this fabric, STORMEGA combined with S.Café® adding waste coffee ground into the yarn to achieve odor control.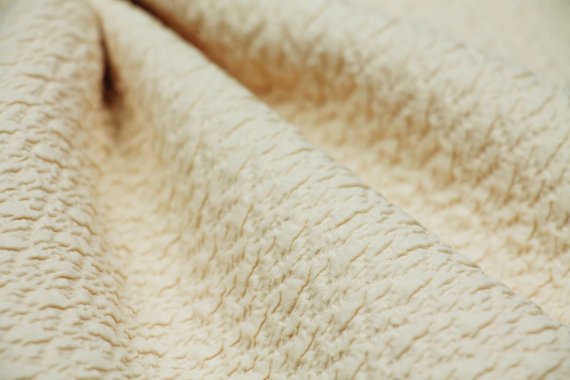 Soft Equipment
Best Product: CORDURA®
Tiong Liong Corporation
Composition: 100% recycled Polyester
Jury's Verdict: This composite foam package combines CORDURA®AFT and ARIAPRENE® TERRA makes the material incredibly tough and weightless. The concept is sustainable with a trendy look. CORDURA®AFT mesh is made by recycled PET while ARIAPRENE® TERRA is upcycled from mill waste. Abrasion resistant and soft to touch, the mesh structure teamed with a camouflage print injects a new element of creativity. Abrasion resistant and tear proof, the durability of this material ensures a longer life to soft equipment.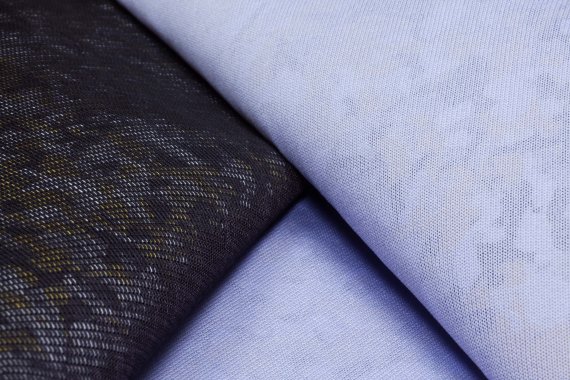 Fibers & Insulation
Best Product: Ecoloft™ ActiVe SR
Young-one
Composition: 35% Sorona® (Homo PTT), 55% Recycled Polyester, 10% Polyester
Jury's Verdict: A synthetic, vertically lapped insulation that combines the warmth-to-weight of down with breathability that is defining a new category of padding and garment design options. Ecoloft™ ActiVe SR features more recycled and renewable content  with improved vapor management while maintaining warmth and compressibility. Incredibly soft,  EcoLoft™ ActiVe allows sweat to move away from the body to maintain a best in class next-to-skin microclimate. The unique wavy construction of bio-based Sorona® and REPREVE® recycled fibers creates a flexible form, giving the padding a resilient loft as well as resistance to heat loss — when wet or dry.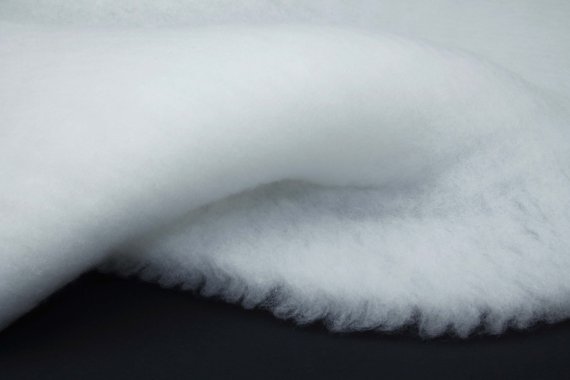 Accessories
Best Product: Printed Zipper with Dream Coating Series
TH Zipper
Zipper type: coil, plastic, metal
Jury's Verdict: The Dream Coating color changes when applied on black and white fabric to show the special effect of kaleidoscope color, causing a dreamy effect. No color printing is required to achieve the shiny and colorful design. It provides water-repellent feature as well. This series is mix and match friendly to enable a wide range of applications by a variety of aesthetic pattern, logo and gradation zipper design. Customization is available to create an exclusive design. Coating colors available: Gold Sand, Mercury, Oceanic and Lava Red.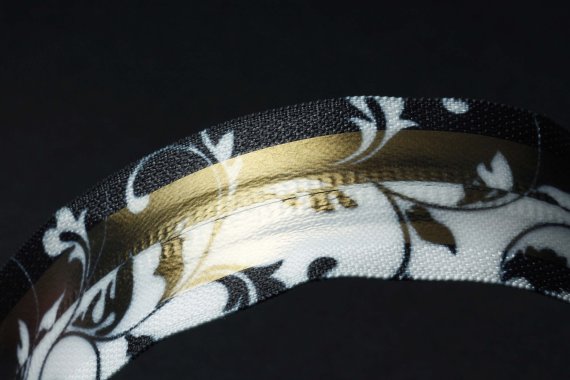 Trims
Best Product: Recycled paper transfers
UAB Heat Transfers Company
Composition: 75% Water-based inks, 20% Recycled paper, 5% Additives for water-based inks
Jury's Verdict: A new generation of transfers made from recycled paper are innovative products in textiles. This type of transfer uses only recycled paper that was previously used as a disposable cup of coffee. In cooperation with the Ukrainian company 7Gram, used coffee cups are collected from Starbucks cafes, later recycled and used as a raw material for transfers. Even 5 to 40% recycled paper is used in one transfer, depending on the design chosen. Recycled paper transfers are elastic and pleasant to touch. It also stuck firmly to the fabric even after 25 wash cycles. This is because paper fibers are "locked" in transfers. Easily produce 3D transfers up to 1000 microns or even more. The textile products industry also uses up to 30% less ink than regular 3D transfer production..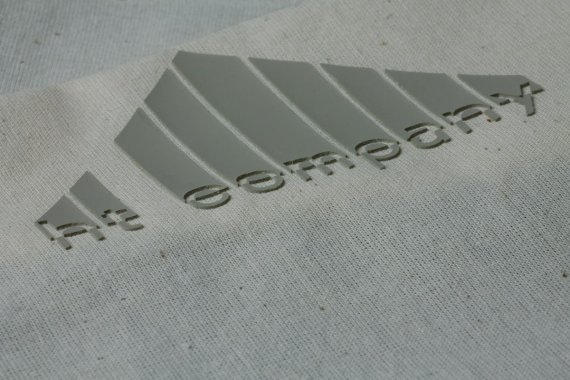 The winners of the ISPO Textrend Award are also available as video on demand at foursource.com. Simply register as a member and watch for free!
Simply register as a member and watch the information about new innovative textile products for free !