The Urban Culture megatrend: Sport as part of and driver of urban culture
Sport drives culture. Culture drives sports. In a dynamic and impressive interplay, they create impulses for a modern lifestyle. Sport is the most important driver of our world and we show how it influences cultural life and shapes our coexistence.
Sport drives Fashion drives Sport. More and more brands are discovering sports for collaborations. And rightly so, because both benefit: Fashion brands draw on performance know-how and sports labels become even more stylish. Want to see some examples? The North Face has already collaborated with designer Martin Margiela or Gucci, Adidas with Gucci and for the spring/summer collection 2023 with Balenciaga, Loewe connects with the Swiss performance brand ON. And they all have one thing in common: they create a new distinctive look with collections that bring sporting know-how to urban performance.
Trailblazers, like Adidas and Nike, are showing what the future of sports fashion looks like. They carry technologies actually reserved for outerwear into the fashion world, combining classic urban designs with high-tech manufacturing processes like 2.5L and 3L shell technology. Stylish and the full functionality of protection, what more could you ask for.
ISPO has recognized this development and now wants to offer it a targeted platform. Together with Highsnobiety, sport and performance now meet culture and fashion and merge into one world on the 520M platform. Together, the intersection of performance and fashion is being explored for what the future of the outdoor lifestyle will look like.
Lagerfeld was wrong! His sentence: "Anyone who wears sweatpants has lost control of their life" is getting out of hand thanks to the megatrend athleisure wear is quickly being forgotten. With the combination of activewear and everyday wardrobe, you can no longer tell if you're on your way to the gym or a business meeting.

The trend has even made it to high-fashion brands like Louis Vuitton or Gucci through collaborations with Supreme, Vans or The North Face, and even Karl Lagerfeld went against his convictions. At the same time, sports brands are reacting: Brands like Reebok or Adidas created fashionable it-pieces with hip fashion designers like Victoria Beckham or Stella McCartney.
And the doors to athleisure hype have been opened all the more since the pandemic. Necessity is the mother of invention: creative ideas boomed on social networks during the lockdown, and the trend for athleisure wear flooded Instagram and TikTok. And now, the young target group in particular continues to crave comfortable yet stylish outfits.
"Millennials and GenZers want fashionable activewear to stay active throughout the day. While relaxing, working and all other activities," says trend expert Claire Conner of fashion label Bella+Canvas.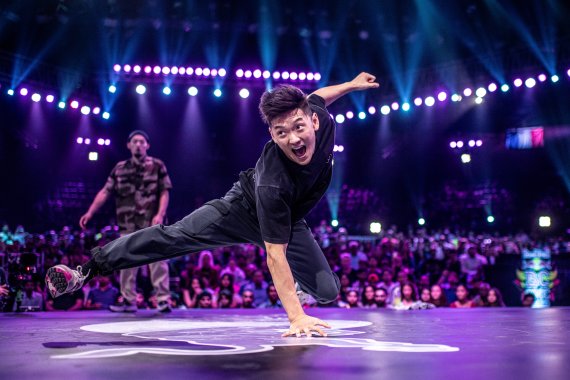 Breakdancing at the Olympics? You bet! From 2024 onwards the Olympic Games and bring a piece of and brings a piece of the Bronx to Paris. Three core sports of urban culture have already made it to the Olympics: skateboarding, BMX freestyle and basketball. Now B-boys and B-girls will soon be dancing in one-on-one duels for Olympic medals. Creativity, personality, technique, versatility, performance skills and musicality will be judged.

But doesn't that rob creativity? That's what Street Beatz member Carl Ferdinand Beccard fears. But there is also encouragement for the decision: "In my opinion, this is super. People who previously only danced underground can now prove themselves," says Marco Greawert, founder of Crew Street Beatz. In any case, we're looking forward to the extra urban kick at the Olympics.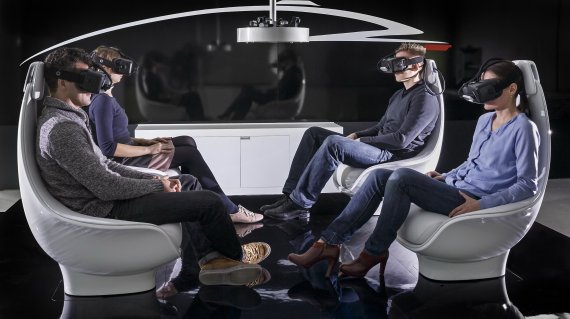 "Remember what I said. There will be a combination of airplane and car. Today you may laugh at it. But something like that will come." That's what Henry Ford predicted back in 1940. Will he be right? What the future holds is uncertain, but we're already taking you on a journey to the Urban Mobility in 2030. The mobility revolution will be led by the bicycle, especially through its electrification. The Bike Boom will continue: Wide bike lanes with e-bikes, bike sharing stations and cargo bikes will increasingly characterize the cityscape.
The next big step: no steering wheel, no pedals, no seat belt. With autonomous driving, we will lean back in our seats and let driving become part of our leisure time. At least for those who still own a car at all, because 77 percent of Germans will probably do without it. For them, it's all about walking, because a new traffic system, smart intersections and virtual crosswalks will make walking a pure pleasure.
Or will it be a Volocopter rather than an air cab? The urban future promises to be exciting.
What happens when creativity meets board sports meets? Numerous sports stars show it: When they're not performing daring tricks and maneuvers across a board, they're demonstrating their creative skills in the art world. Ed Templeton and Jamie Lynn impress with bizarre and unique designs on skateboards and snowboards, Herbie Fletscher conjures up sculptures from surfboards with his Wrecktangles series, and Pete Cabrinha uses his sport and the Hawaiian waters as inspiration for his paintings.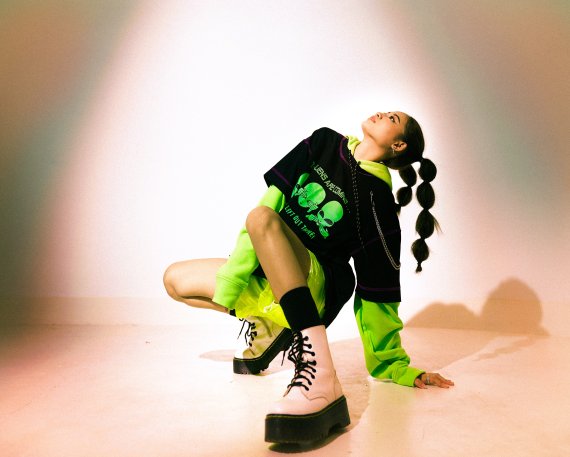 "The cultural context consists of all the experiences that significantly influence our aesthetic sensibilities. Most of them, which we share with many others, come from music, fashion, art and, for our segment, of course, sports," reveals to us Erman Aykurt, Creative Lead of Gore Wear in an interview. Gore Wear draws on influences from DJ culture, contemporary art, street wear and action sports to create a creative, aesthetic output visualized in a cultural context specifically for its customers.

Subculture and counterculture are considered the biggest drivers for fashion, as a brand's greatest radiance comes from inspiring, creative expression. "Ideally, a brand is perceived as a cultural asset and has acquired the ability to create trends in its turn." What this means for the future of the sports industry? Small brands in particular can benefit from their self-image and authenticity to make strong, creative points of view. Again and again, new subcultures will influence creative expression in sports and offer brands the chance to occupy these different segments. Creativity means one thing: creating something new