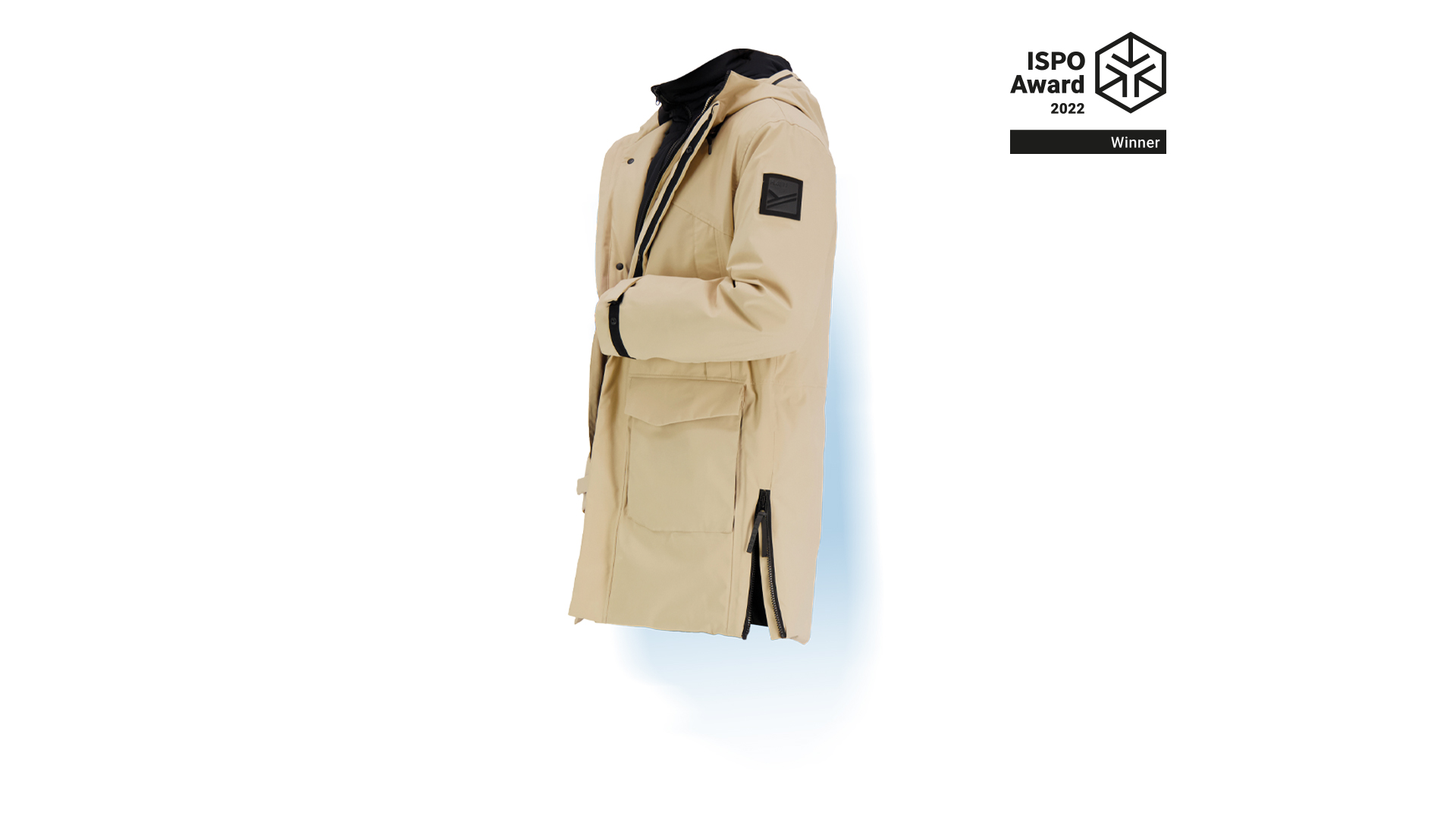 Bergga is a functional, waterproof and windproof city parka. Most of the technology is hidden inside: the parka achieves a surprising lightness thanks to an internal construction of puffy padded 3D tunnels, between which air can circulate, but which still keep you nice and warm. Halti's signature Drymaxx® All Weather fabric, taped seams, and a double front opening are also ready for extremely inclement weather. The pockets are roomy enough to keep your bag at home. The long side zippers allow for effortless biking or getting on and off the bus with ease.
The parka jacket is made from a single material, polyester, most of which has been recycled. Using mono-material means that the garment can be more easily recycled back into raw materials - meaning fewer new materials need to be produced and used. In other words, choosing mono-materials makes the recycling process more efficient and results in high-quality recycled yarn. So, when it's time to say goodbye, this parka is made for recycling!
However, in order not to compromise on technical features or durability, Halti has decided to keep the Bergga-style metal zipper slider. Halti supports a longer service life by providing replacement material for repairs.
The Bergga Warm Parka will be available for men and women from fall/winter 2022.
cutting-edge design combined with technical features

waterproof and windproof

lightweight, warm and temperature-regulating thanks to the inner air channel construction

double storm front for cold weather

use of mono-material for efficient recycling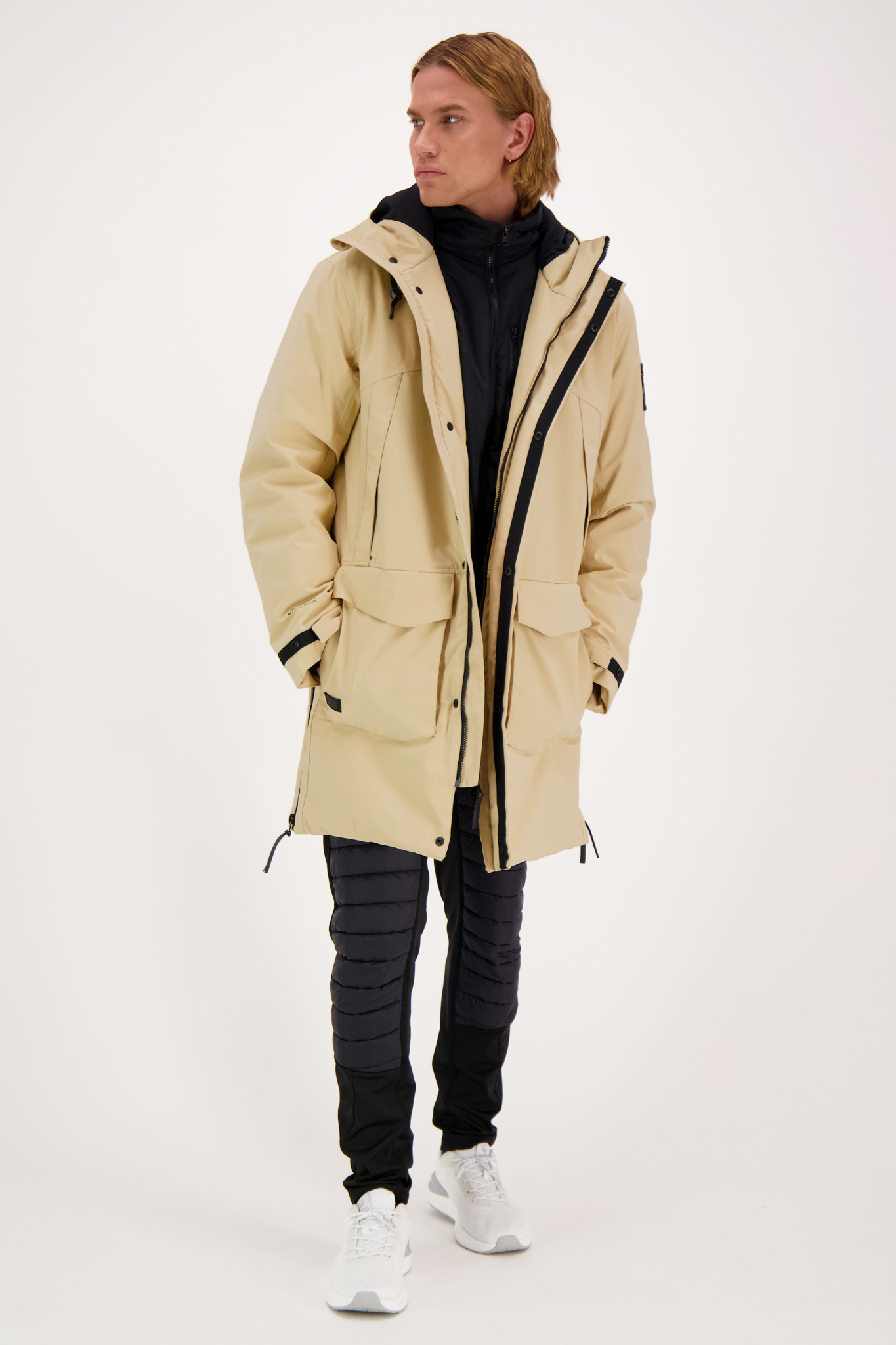 "At Halti we are very proud of this award as it recognizes our passionate work on designing and developing more sustainable products. We want to make sure that everyone can go outdoors and enjoy the beautiful nature around us. At the same time, we want to protect and care for our environment so that many generations after us can do the same. At Halti, we are aware of our responsibility to think ahead." Hanna Koivula, designer Halti
"Combining urban design with clever technical features, the Bergga Warm Parka stands out from classic winter jackets. Particularly noteworthy is the 3D tunnel construction on the inside, which provides good insulation at low weight, and the use of mono material." ISPO Award Jury