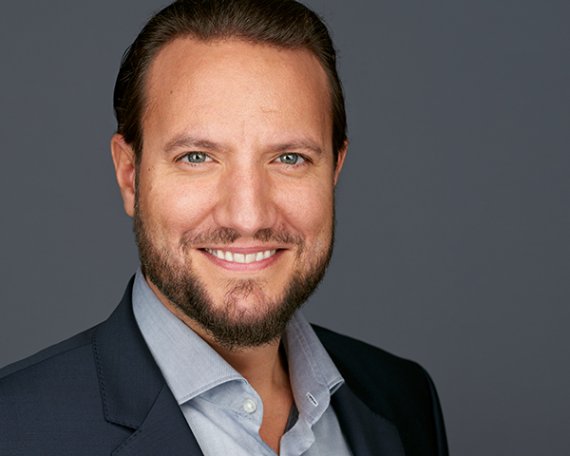 Nils Stamm is the Chief Digital Officer at Telekom Germany. In this newly created position, he is responsible for the digital transformation of the B2C, B2B, and service segments, and is driving the associated cultural change.
Before his keynote at the ISPO Digitize Summit (June 28/29), he talks in an interview with ISPO.com about the digital path that Telekom has struck.
ISPO.com: What are your three most important take-aways from the digital transformation?
Nils Stamm: 1. It's important to develop a clear target image and to start small.
2. To gain acceptance for the topic, it's important to provide quick proof of success. That is why starting with small projects is also an advantage in order to quickly prove their success.
3. The people who drive and implement the digital transformation are crucial here. You have to take everyone with you and, for example, develop doubters into fans through involvement in successful projects.
What are the biggest challenges facing companies on the subject of the digital transformation?
1. Customer touchpoints and their relationship are crucial. They are the interface to the customer and this is where the customer decides whether they had a positive customer experience.
2. The infrastructure is a major driver here: From IT to product management to retail , the infrastructure is the basis for successful digital use cases.
3. People and culture: They are the foundation of everything, and the transformation to a more digital mindset is the crucial and biggest challenge. Whoever can take the fear of the digital transformation topic away from the employees has practically won.
How digital is the sporting goods sector compared to other industries?
It's similar to many other industries: Very varied.
What are the hallmarks of successful companies in the digital age? Are the structures decisive, or digitally thinking employees?
Structures promote digital action. An agile way of working is a key to success. However, this in turn requires agile product development – one isn't possible without the other. Those with outdated thinking and ways of working will fail sooner or later.
How do employees develop a digital mindset?
Through experience. Because only if the new action is more positive than the current one can it convince people. And this requires clarification and transparency as a first step: What is the goal? How can I benefit from it? What part can I do myself?
Which product that connects the digital world and the world of sports inspires you the most?
For me personally, it's the Reebok Box Champ app: My training. My training partners. My progress and so on, everything at a glance.
You're driving the digital transformation at Europe's largest telecommunications company. What can the audience at your ISPO Digitize keynote learn from you and your company?
In particular, my methods and my building blocks:
How do I tackle a big topic in a large corporation

with many people,

and how do I create "traction"

to accelerate digitalization?
What are some best practices,

but also some mistakes

that are relevant for the sports industry?
From media management to omni-channel approaches (online and offline)

, IT infrastructure, product development,

all they way to new business models that are always based on customer relationships.