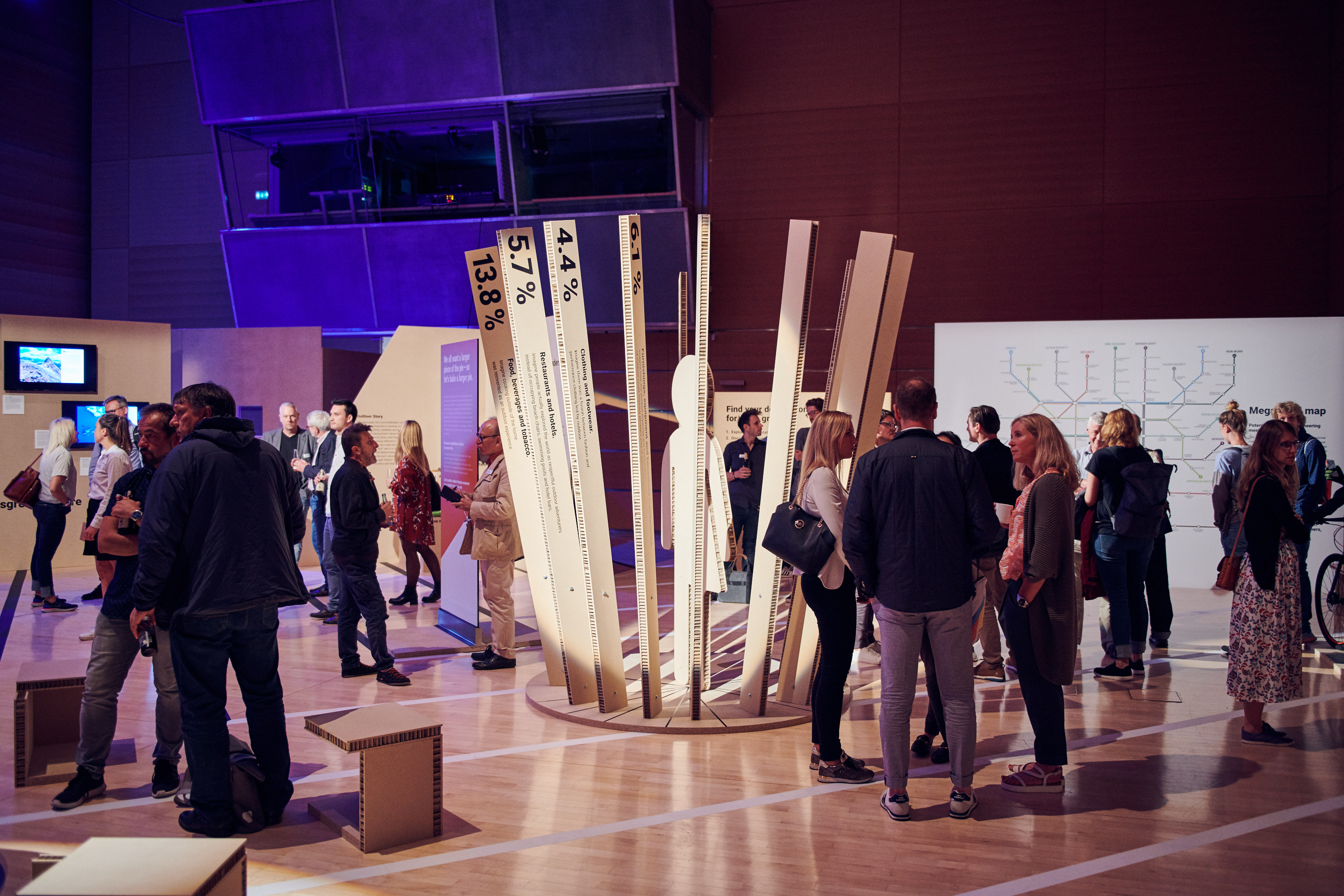 Peter Räuber, CEO and founder of Maloja, is convinced after the presentation: "The new concept feels good for now. It was absolutely worth it to attend the kick-off event."
For many guests at the kick-off event, the thought of a shared outdoor industry was the focus. Andy Schimeck, Chairman of the Federal Association of the German Sporting Goods Industry: "Now it's up to all of us to make something of it in our function as exhibitors. The spirt has to come from us."
"The outdoor industry needs this 360-degree view and the 365-day commitment across all target groups," says Christian Langer, Global Business Manager at Gore: "I am very pleased that OutDoor by ISPO has filled this with concrete ideas.
"The approach is very holistic, with all essential elements are shown," says Langer. The concept for OutDoor by ISPO is also "responds very well to the needs of both industry and retail." However, Lander also has very high expectations: "Now the challenge will be how ISPO will bring these highly attractive plans to the agenda. That's going to be the challenge: Execution."
Jürgen Siegwarth, CEO of Ortlieb, wants to enter into a dialogue with the trade fair "because we want to help shape things, too." Now things need to go into the fine planning station. "I think the transformation into a 365-day platform is really good," Siegwarth continues.
"We firmly believe in the 365-day appearance," says Icebug Country Manager Germany, Matthias Basedow. "So far it has been very vague, and no one knew how we wanted to bring the old-school outdoor world together with the new innovative concepts."
The needs of the old world (Basedow names the camping sites at the trade fair grounds as an example) have been taken account as well as the important question of how to reach the consumers of tomorrow with innovative, digital concepts. "Now it's going to be about filling concepts relatively quickly with specific actions," says Basedow.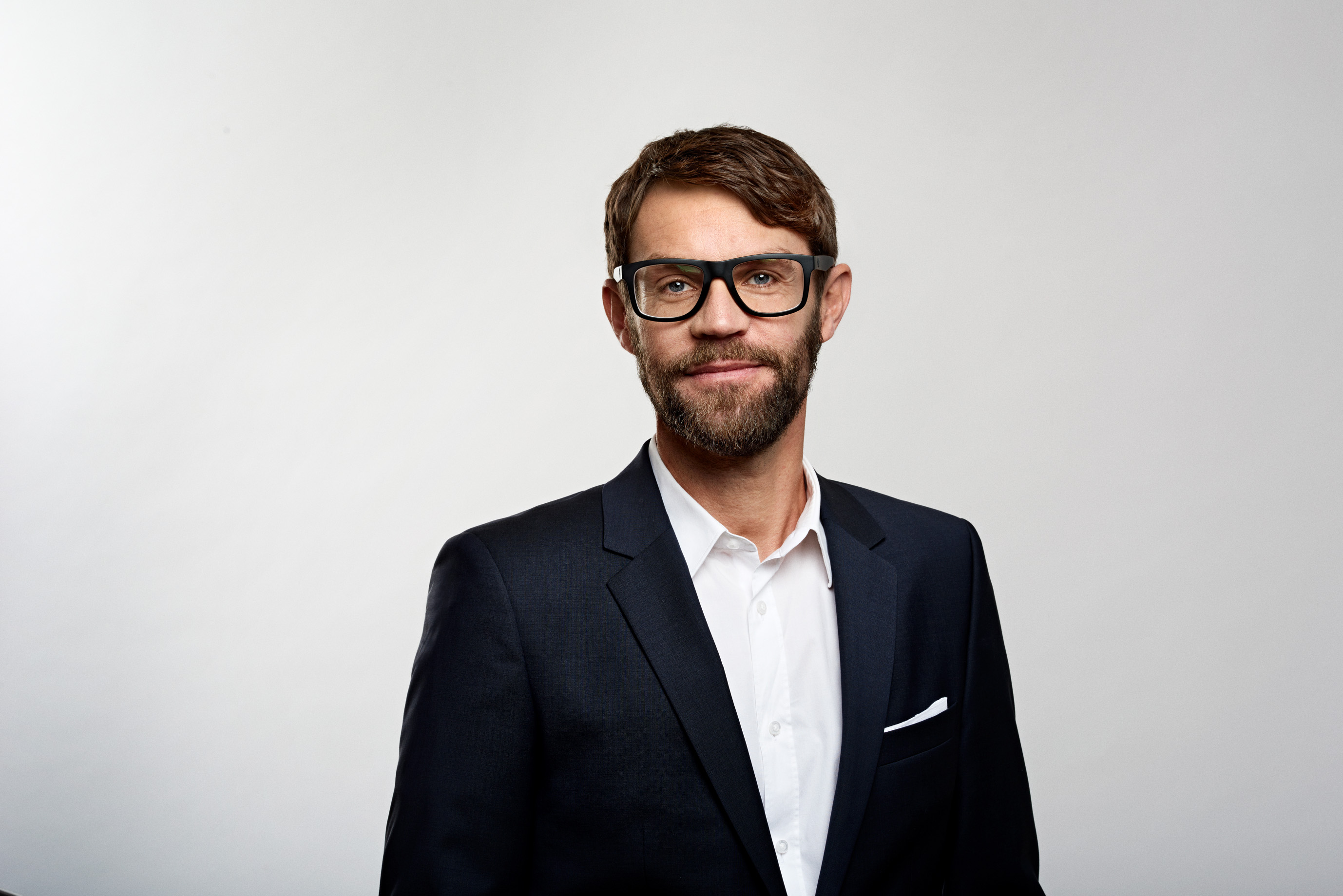 But the trade fair as an organizer needs to offer a framework, Schimeck continues. "The actual spirit, that we all have to shape as exhibitors and as guests. I believe we can do that if we all pull together."
Lukas Meindl, owner of Meindl, also thinks that it's important to reach the younger consumers, as precisely they have whole new form of communication. At the same time, Meindl emphasizes that "something needs to change in the outdoor industry, and something will change in the market, this presentation of OutDoor by ISPO has also done a good job showing this."
Finally Koska, CEO of the Fenix Group, makes a strong promise: "We'll be there with all the brands, because we believe in Messe München's concepts: Fjällräven, Hanwag, Royal Robbins, and Primus, together with us and Brunto, will come from retail with our purchases, and so will Globetrotter."
The Fenix Group believes that the industry needs this kind of platform – like OutDoor by ISPO is meant to be . Koska: "And because we want to contribute to this being a success story."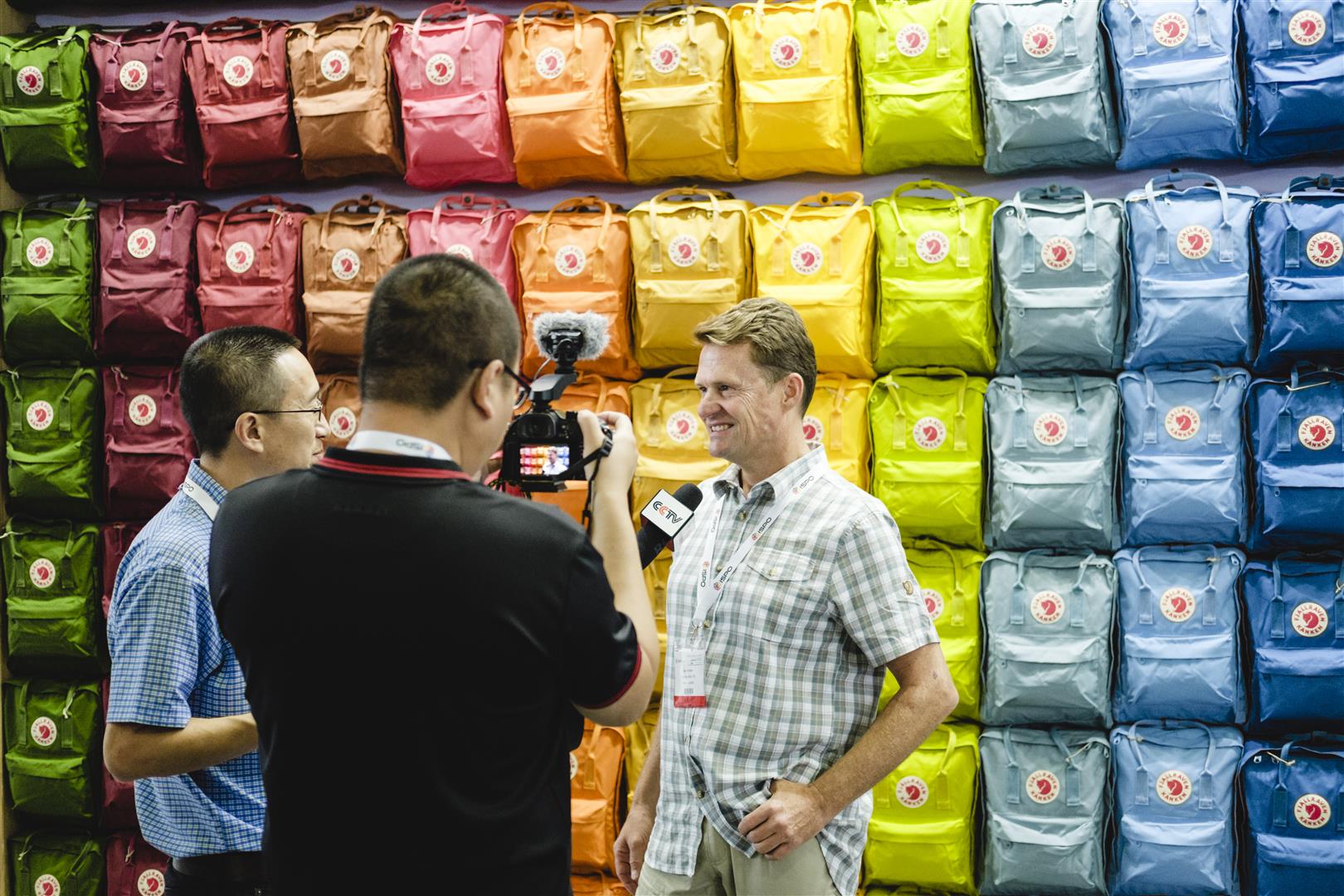 Accordingly, outdoor shouldn't just appeal to the core target group: "Outdoor needs to be thought ahead," says Reiner Gerstner, Chief Marketing Officer of the technology company TQ.
The former Group Brand and Marketing Director of the Oberalp Group point out, "70 percent of people live in cities and, using Munich as an example, everyone who's ever gone mountain biking on the Isar trail or put on a headlamp and gone running through the English Garden early in the morning or late at night, they know that outdoor happens in the city." Outdoor can express itself in so many different ways.
Thomas Ryll, the Managing Director of Outpac Designs GmbH Europe shares this view thusly "We have to venture in our minds that outdoor is not a rigid concept."
For Christoph Driever, Petzl Country Manager Germany, the target group for the outdoor industry has changed: "We're noticing that we're talking to completely different people, and we need to. For us, too, the outdoor theme is changing."
Nevertheless, those at Petzl have always tried to sell the experience around the product. It's about encouraging people to have experiences, not just buy gadgets. Driver continues, "Therefore, the concept corresponds to our philosophy."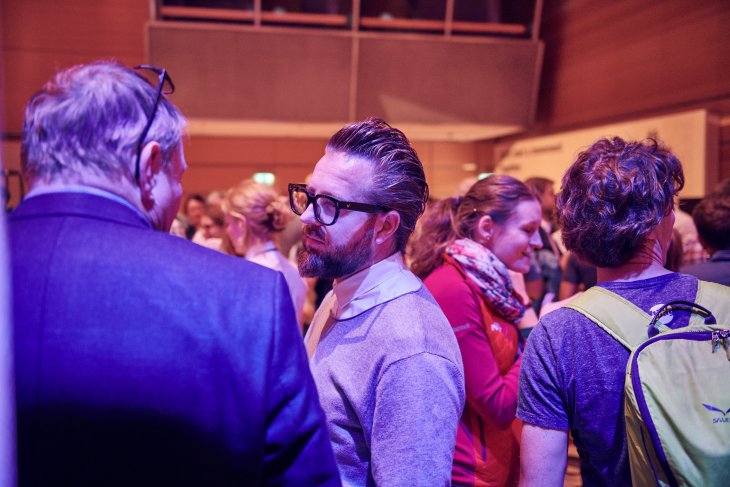 Maximilian Nortz, Managing Director International Business BLACKYAK: "I'm very positively surprised. What OutDoor by ISPO presented here was fantastic in terms of content. For one, because the concept is designed for the long term. And then one word got stuck in my mind in particular: united. This united thinking in the center is what I really liked, and now that has to be expanded together with the industry."
"For us at Blackyak, OutDoor by ISPO is very, very important. Especially against the backdrop of internationality. We're definitely in. We're also creative enough and inspired so that we can play our part in ensuring that we can look forward together and be successful," says Nortz.
The European Outdoor Group (EOG) and ISPO have presented the concept for the OutDoor by ISPO in Munich. More than 250 industry representatives were present at the kick-off event in the Messe München. Among them, representatives from Gore, the Oberalp Group, Keen, Maloja, and the Fenix Group tell ISPO.com how the new concept is being received in their companies.
OutDoor by ISPO is meant to be more than a four-day trade fair, as promised by the partners EOG and ISPO: "OutDoor by ISPO is a comprehensive international platform for the outdoor industry. It creates content, facilitates relationships, generates enthusiasm for outdoor topics, and creates new possibilities." These are the words of EOG General Secretary Mark Held at the presentation of the new trade fair concept.
Thomas Ryll, Managing Director Outpac Designs GmbH Europe, sees it similarly: "It is a concept that brings us into the future - and that is the most important thing. Messe München can do what it wants, the most important thing is that the outdoor industry and the brands take the right steps and then we will have wonderful trade fairs".
John Jansen, EOG President and Managing Director and Head of EMEA: "The message that has now arrived is: We need to join up as a team, this industry has to stand together."
Jansen asks this of all industry participants, not just "those always at the forefront." He sees the entire outdoor industry as obligated here: "It's not about words, it's about action. We should act as one big team – then everyone will benefit."
After 25 years in Friedrichshafen, OutDoor will be held in Munich for the first time from June 30 to July 3, 2019.
Claes Broqvist, Chief Sales Officer of the Oberalp Group (incl. Salewa, Dynafit) on the presentation: "We had an extremely positive impression of this first concept presentation."
ISPO has accommodated and implemented the requirements from EOG members very well. For Broqvist, the goal now is "to develop a year-round, integrated platform bringing retail and industry together." This is the key to success.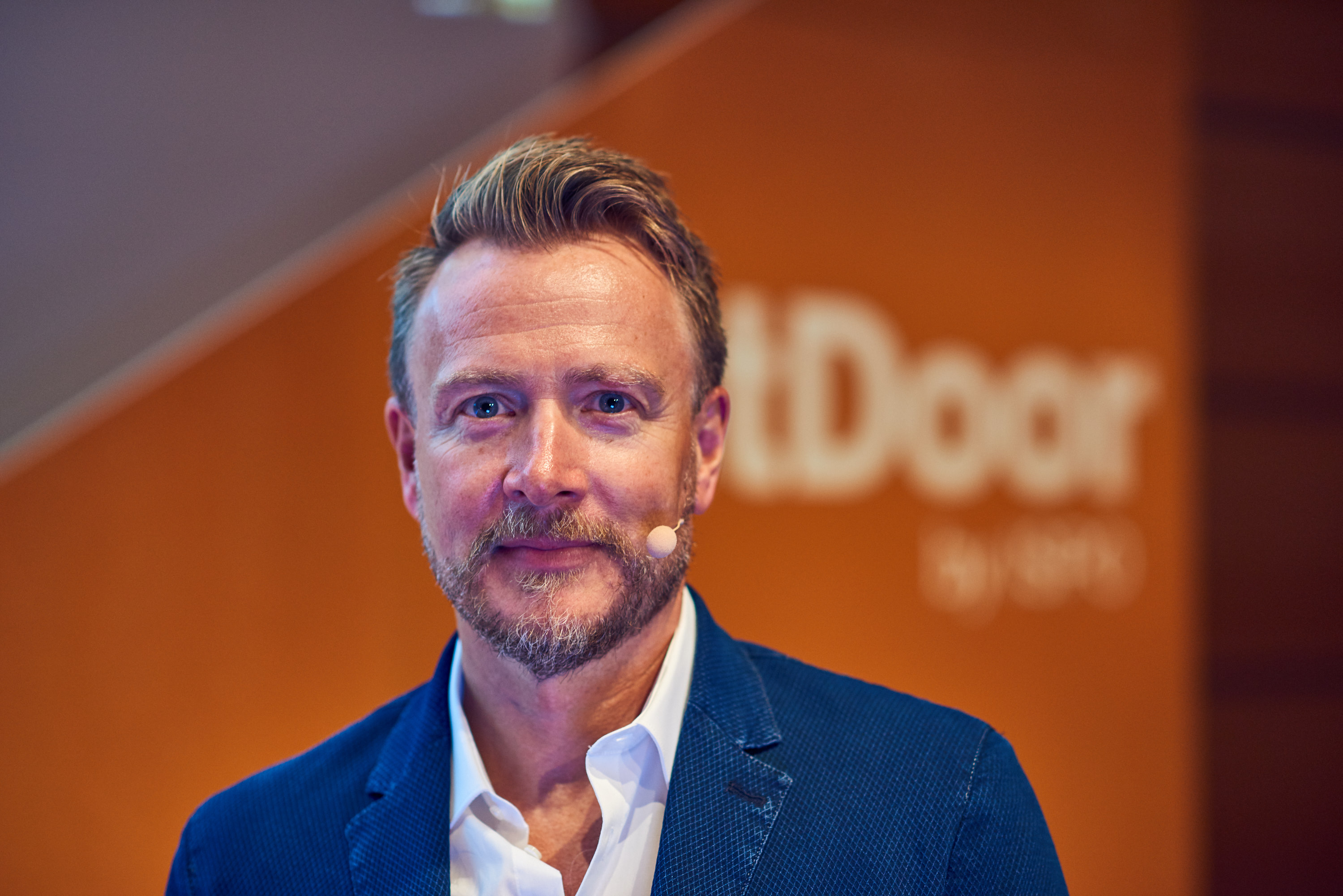 Alex Koska, CEO of the Fenix Outdoor Group (incl. Fjällräven, Hanwag, Primus) also contributed in the EOG working group to draft the guidelines for awarding the OutDoor. His focus is on expanding the definition of the outdoor term: "The points that were important to us have all been met by OutDoor by ISPO: i.e. a broader definition of the topic of outdoor, making it bigger and thus relevant for retailers – and more international, as well."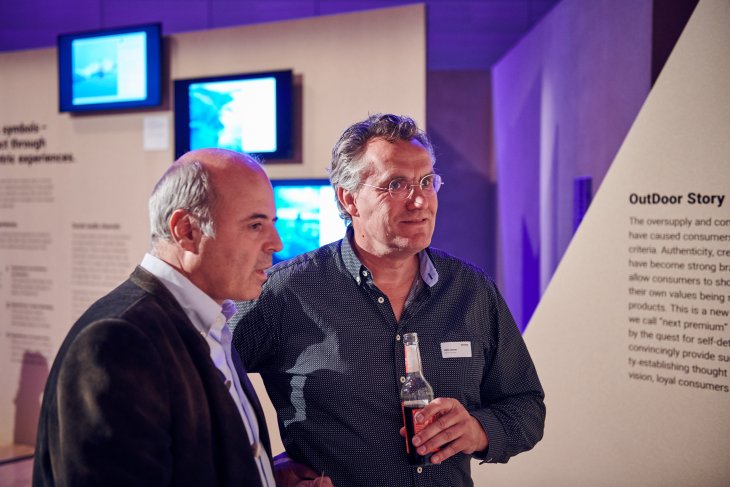 In the ISPO.com series for OutDoor by ISPO, important outdoor representatives explain how they find the concept and what they still expect before the premiere.
Central to the presentation was the thought of understanding "outdoor not as the definition of a sector," says Tobias Gröber, Head of the ISPO Group. Rather, it's about a "mindset that we can all create together: brands, retailers, consumers, and media."