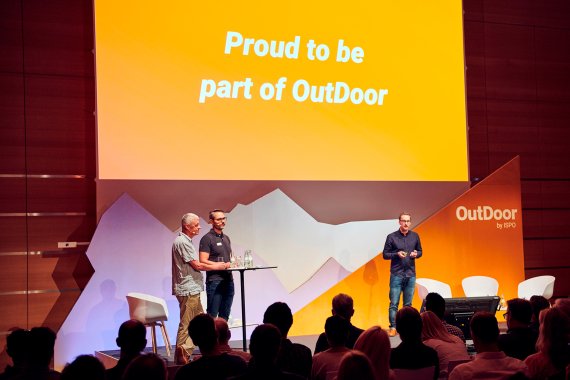 "OutDoor by ISPO is the international platform for the outdoor industry that creates content, fosters relationships, inspires enthusiasm for outdoor topics, and creates new opportunities. And not just on the four days of the fair, but 365 days a year," says Mark Held, General Secretary of the European Outdoor Group. "The new concept addresses current requirements and offers added value for all market participants: start-ups, medium-sized companies, and global brands," continues Markus Hefter, Exhibition Director of OutDoor by ISPO. Established outdoor topics such as mountaineering or climbing form the core of the annual trade fair. There are also sectors that have long been considered outdoor by today's consumers, including urban outdoor, yoga, wellbeing, (trail) running, and mountain biking. Other segments represented include destination and adventure travel, surfing and water sports, and outdoor digital with wearables. There is also an area for textile innovations and start ups. Registration for exhibitors for OutDoor by ISPO 2019 is already available online.
While the fair will only be open to trade visitors, end consumers are welcome at the Munich OutDays which take place simultaneously. Numerous events are planned over the course of the trade fair—a concept that has been warmly welcomed and supported by Munich-based retailers.
Using digital products, OutDoor by ISPO now offers market participants the opportunity to present themselves to the world 365 days a year, seven days a week. This is what "by ISPO" is all about: an established, year-round ecosystem of cross-media and digital ISPO products, in which the entire outdoor industry can get involved. Through these services, the platform provides customers with year-round access to the industry and, most importantly, to consumers around the world via the digital channels. 
The strategy of OutDoor by ISPO opens up new horizons to seize more opportunities. This includes building new relationships between brands, retailers, consumers, and representatives from other industries (cross-industry), becoming tought leader for an original outdoor movement, creating experiences for all target groups, and discovering growth potential in other areas. More information and details about the concept are available online at www.ispo.com/outdoor.
Pictures of the OutDoor by ISPO Launch Conference are available online.