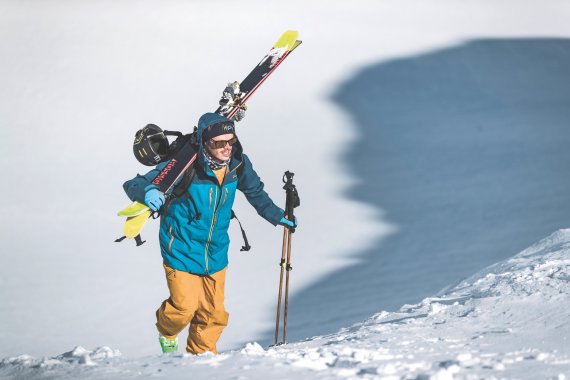 The makers of PYUA need polyester for their highly functional outdoor clothing – as paddings for jackets and pants, for example. This needs to be produced as environmentally-friendly as possible, from already recycled or recyclable polyester materials. "And that was the crucial point why Freudenberg was the perfect partner for us," says Timo Perschke, PYUA founder. Freudenberg itself has also been recycling PET bottles for decades, and therefore has high expertise in the processing of recycled fibers.
Freudenberg has invented a highly functional padding made of small, recycled polyester fiber balls in the comfortemp® fiberball eco. To this end, small fiberballs  are made out of post-consumer bottles and processed into paddings. This is used as a warming interlayer in jackets and pants.
The manufacturing process for comfortemp® fiberball eco "is completely transparent," PYUA's founder says excitedly. That's because Freudenberg drafted and designed this innovative product in its own development center from the very beginning on.
For Perschke, comfortemp® fiberball eco is the perfect material in terms of sustainability. Because the base material of the fiberballs consists of a recycled product, no resources need to be wasted in their manufacture.
At the same time, however, the material needs to be good enough for the PYUA collection to equal its conventionally produced competitor products in terms of functionality. The Freudenberg paddings meets this requirement, as well: "The performance of comfortemp® fiberball eco is sublime," says Perschke.
The PYUA founder names some of the benefits of comfortemp® fiberball eco:
A sustainable solution for extremely high, consistent thermal insulation, based on the many small air pockets between the numerous fiber balls

Super soft and fluffy

Very high breathability, as the fiberballs create a special pore structure

Very high rebound capability: That means the fibers won't gum up if, for example, a jacket lies crumpled up in a backpack for a long period of time. The jacket will always resume its old shape

That material dries very quickly

Good price-performance ratio: With comfortemp® fiberball eco, the sustainable outerwear clothing is at the same price level as conventionally produced competitor products

Simple processing: The fiberball structure makes the padding extremely easy to process.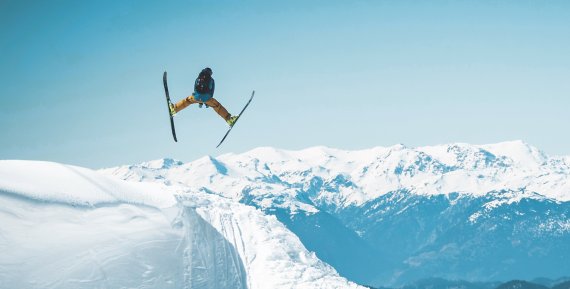 PYUA and Freudenberg both aspire to bring the highest technological quality and ecologically clean products onto the market, says Perschke. "Right now in our industry, that means avoiding fluorocarbons. We're already doing that."
The last great point is avoiding microfibers, which is also the case for comfortemp® fiberball eco. "That's why we're very happy to be able to use comfortemp® fiberball eco as padding in our entire collection, and to present it exclusively at ISPO Munich 2018," the PYUA founder says on the cooperation with Freudenberg Performance Materials Apparel.