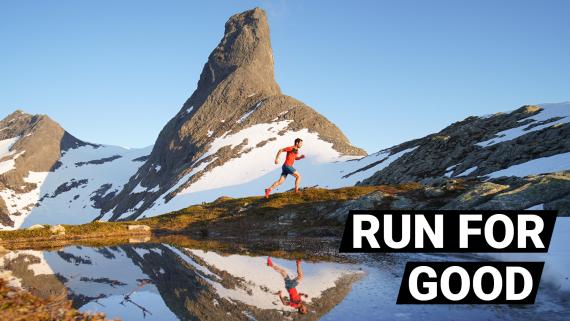 With Run for Good, we combine sporting togetherness with an important social concern:
We are committed to sustainability.

Mountains play a key role in our global system. Without them and their environment there would be no life, and that is why it is essential to conserve and manage them sustainably. 

We support the protection and preservation of the natural mountain environment and thus the habit of numerous animals and plants - as well as our valued training grounds for numerous sporting activities.

Even if running events are not possible at the moment, we give you an incentive to start the new year actively. We would like to motivate and challenge you! 
The races are held over 5, 10 and 21 kilometres, separated into men and women. For all participants under 13 years of age there is a separate kids classification over 1.6 km.
The sum of all donations for registration will benefit the Kilian Jornet Foundation for their current projects to protect the mountains and their natural resources.
Every runner who uploads a track as part of the campaign will receive a certificate for their participation, as well as the digital 'Sport is stronger' goody bag with numerous exclusive benefit promotions from the exhibiting companies at ISPO Munich Online 2021.