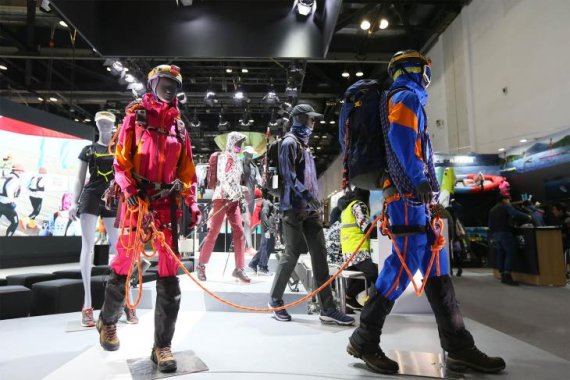 Mountains challenge you: to set new records, to attempt first ascents, and to learn your own limits. But they also demand life, again and again. Sports in the mountains, especially in high alpine regions, always entail a certain risk that can be minimized with preparation, experience, and the proper equipment.
Mountain sports are still in their infancy in China, and in addition to experienced native mountain climbers, there's also a lack of corresponding safety standards. All too often, people's wallets determine how successful their mountain tour will be. Only the summit matters; environmental protection and safety are secondary.
Fighting against these wrongs is the International Climbing and Mountaineering Federation (UIAA), by defining binding safety standards, awarding safety labels for mountain sports products, and promoting sustainable mountaineering. The organization, recognized by the International Olympic Committee, consists of 91 members in 68 countries and recently began collaborating with the Chinese Mountaineering Association (CMA). In addition, the company Jiangsu Zhongzheng Testing Co., Ltd. was named the 18th official test laboratory of the UIAA.
As part of the Rock Climbing Summit during ISPO Beijing 2018, ISPO.com spoke with Amit Chowdhury, Safety Commission President of the UIAA, and Stephanie Stettbacher, Safety Label and Office Coordinator, about the status quo of mountain sports in China, how safe the sport already is, and what steps need be taken in the future.
ISPO.com: How is the UIAA Safety Commission set up and what are its duties?
Amit Chowdhury: Essentially, there are three groups of stakeholders. First, the organizations, which naturally the UIAA represents worldwide. Second, the independent test labs, and third the producers whose products are tested in the test labs. Now it's the Safety Commission's job to get all three parties at one table and advance the development of mountaineering in terms of safety. There are a total of 23 categories for UIAA standards, such as Helmets, Ropes, Climbing Travel, and recently also Shovels for Avalanche Rescue.
ISPO.com: How are these safety standards defined?
Chowdhury: Our test laboratories are always state-of-the-art and respond to all developments and findings. As soon as the research is updated, they adapt their tests and define new standards if necessary. Our Safety Labels also have to be individually acquired for each product and only apply for a certain period of time.
ISPO.com: How difficult is it to bring laboratories and producers to a consensus?
Chowdhury: To be honest, it's not a big deal, because there is one commonality: All of the parties involved are climbers. I've been working in the Safety Commission for five years now, and there have never been problems with conflicts of interest.
Stephanie Stettbacher: There is a sense of belonging that allows all stakeholders to work in the same direction – making climbing safer. The Safety Label on their products is very important to producers. Many customers search very specifically for products with our label.
ISPO.com: Mountaineering still hasn't gone mainstream in China. Compared with Europe or North America, what safety standards are already in place in China?
Chowdhury: We don't know... (laughs).
ISPO.com: That's a very honest answer.
Chowdhury: That is precisely the reason we're at ISPO Beijing, and also now cooperating with the Chinese Mountaineering Association (CMA) and Jiangsu Zhongzheng Testing as the first test lab in China. There are currently only three producers in China – Kailas among them –  whose products bear our Safety Label.
ISPO.com: What do you believe are the most important points that need to be addressed in the topic of safety in China?
Chowdhury: This is still quite new territory for us. From what I've seen here at the Rock Climbing Summit, it at least seems that understanding safety in climbing is a big and important topic.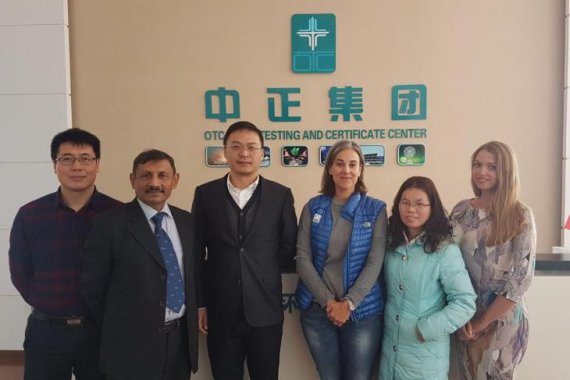 ISPO.com: How did the contact with your official test laboratory in China come about?
Stettbacher: That was an absolute coincidence, as it is very difficult to gain a foothold in this country without Chinese contacts. Ice climbing is one of the official sports of the UIAA and, apparently, China's President Xi Jinping is a big fan of ice climbing. For this reason, the laboratory contacted us saying that they want to become UIAA members in order to professionalize the development of the sport. In addition, the Chinese Mountaineering Association is investing massively in ice climbing coach training. As we've learned, there are already 20 regions where the sport is possible."
ISPO.com: What measures are you undertaking to make the UIAA and its Safety Label even better known in China?
Chowdhury: The most important thing is working closely together with the CMA. We've also created brochures on the topic "Safety Awareness" in Chinese, as that was one of the first things we learned. Without Chinese, the language barrier is much too big to convey sufficient information.
Stettbacher: We're also searching for a national delegate from China to work as an independent member in our Safety Commission.