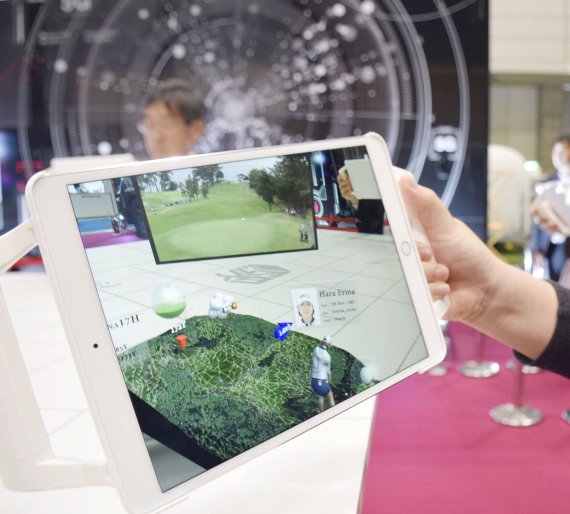 When it comes to fan engagement, immersive technologies such as Virtual and Augmented Reality show great potential. Using VR, sports fans can now teleport themselves onto the sideline of a game. With AR, gaming fans can scan objects and bring them into the real world. As fans strive to be closer to the action, there's progress in Augmented Reality technology applications in the world of sports.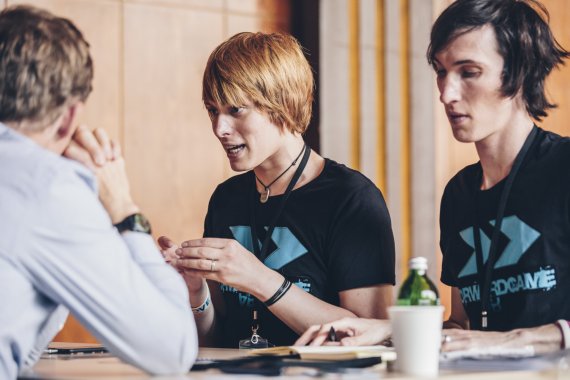 Co-Founders Tim Friedland and Tom Minich of ForwardGameAR — an AR startup focused on creating outdoor and physical activities gamification solutions — provide a better understanding of Augmented Reality fan engagement applications in the world of sports and what's next for AR and sports.
What are some exciting developments you've seen with AR games lately?
The most exciting developments come with Shared AR technology. This allows multiple users to have a virtual object placed in the same real-world position, persisting in the same position on every connected device.
Since graduating from the leAD Sports Accelerator in 2017, we've focused on innovation in mobile gaming and team sports fan engagement. In 2018 we launched the first of some exciting applications we developed together with Germany's top sports clubs. This year in March we'll be launching our first Multiplayer Active AR in house game, which will focus on using Shared AR technology.
Most people have an understanding of what Augmented Reality is, but can you explain what you mean when you say Active AR? What's the difference between the two?
Active Augmented Reality describes AR applications that allow users to actively interact with virtual objects brought into the real world. It's a term that we coined after it emerged from our vision to get people active using the latest technology. The key difference between "classic" AR and Active AR is the Mixed Reality experience. This is when virtual objects become a part of the real world, through a device like a mobile phone or tablet, and allows users to interact with the objects by using physical means, such as running and touching.
There is a clear impact of AR games over the last few years, can you please elaborate on some positive influences of Active AR games?
It's exciting to see the impact AR games have had on the "connected generation", with games such as Pokemon Go and AR sports apps. It's presented a completely new way for fans to engage with their favorite sports and games.
Naturally, the biggest influence Active AR gives users, is the benefit of physical activity and this is what we're working to promote. The gameplay requirement for physical interaction is what creates a truly immersive experience. Active AR is the new dimension of mobile games, adding the physical component to the gameplay.
Young people are rarely seen playing outdoors and a vast amount of their time is spent on non-active games. We want to harness the technology to bring back the "playing" as it was meant to be - active, outdoors and together - and we do it by developing these active mobile games.
Are Active AR games designed for a particular audience?
No, Active AR games are not designed for a particular niche audience of gamers. That's one of the best things about active AR games, anyone can play! We really want our games to be available, playable and attractive for all gamers so we can break the general stereotype of a standard gamer profile and the assumption that gamers are unhealthy.
This article is part of a series produced by leAD Sports, a global powerhouse for sports tech entrepreneurship and investments. Within sports tech, leAD focuses on three main verticals: connected athletes, fan engagement and derivative markets.