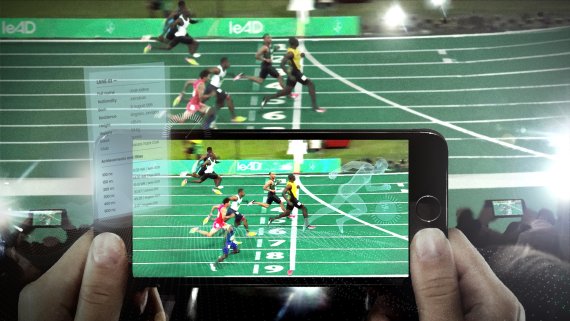 Christoph Sonnen is CEO and founder of leAD. The company offers a platform for start ups and is especially focused on sports tech entrepreneurship and investments. At a young age Sonnen fell in love with surfing and moved to Hawaii. By chasing his dream to become a big wave windsurfer he got in contact with Red Bull and became one of the company's first employee. Within the start up environment Christoph Sonnen already got a taste of what it is like to manage and found businesses.
Today, he looks back on over 20 years of experiences in founding, funding, managing and structuring start-ups and businesses. In an interview Christoph Sonnen explains what the term SportsTech stands for and what we can expect in the future. 
At ISPO Munich you can also get an impression about the SportsTech environment on Monday, 4th of Feburary at the Start up Stage in C6: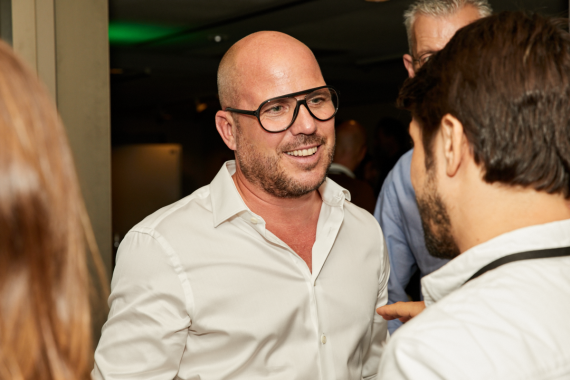 SportsTech is getting more and more relevant. But for everybody who is not into it, it is pretty difficult to find out, what different sectors this collective term covers. So basically what is meant when we speak about SportsTech?
Christoph Sonnen: To put it simply, sports tech is the intersection of sports and technology. In other words, when technology is used to create a solution in the realm of sports, it falls under the umbrella of sports tech. Think of solutions that have changed the way athletes compete or help them improve their performance or even new ways of engaging sports fans — that's all sports tech. And there is a lot more to it. What is interesting to me is that sports tech has been around for years now, although the term is somewhat new. For instance, in the time of Adi Dassler, sports tech meant adding revolutionary screw-in football studs. That's sports tech. Now, it might mean using AI to generate in-deep analytics in real time. That's also sports tech. Personally, some of the solutions that interest me the most are the ones that use technology to get people moving and exercising.
Why should somebody who is interested in sports in general be interested in sport and technology? Why should sports people care about technology?
Sports tech is going to continue to grow and become more relevant because technology is the future of sports. Technology is constantly evolving and fueling more solutions in sports. Solutions that change how we practice and compete. Solutions that change how we understand and consume sports. However, it's important to emphasize that technology is not only shaping the future of sports but also creating new types of sports. Esports, for example, is almost a billion dollar industry already. As augmented and virtual reality tech improves, we see the possibility of creating entirely new sports or — who knows — removing the need for a playing field, for example. It's a very exciting market to be in right now!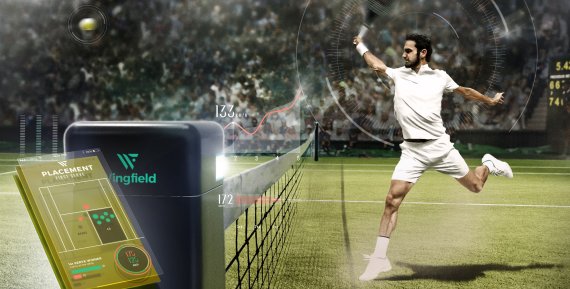 Who are the most important players in the SportsTech market and are there countries or places that are leading in the SportsTech market?
Sports tech innovation is certainly a global phenomenon. Our focus has always been and will continue to be global. Just to give you an idea, in 2018, we received applications from 68 different countries for our accelerator program! The top 5 countries regarding numbers of applications were Israel, the UK, India, the US, and Germany. In 2018, we've accepted and accelerated nine startups from eight different countries in our second accelerator program. Although it's a global phenomenon, these numbers on their own show that there are certain hotspots for sports tech innovation.
That's why, when we launched our ADvantage fund in February 2018, we've decided to focus on three main regions that show great potential: startup nation Israel, the US, and Europe. First, Israel is a driving force in the global tech industry and is no different with sports. Second, the US; the country has a strong sports and innovation culture and is, hands down, the largest and most diverse sports tech ecosystem in the world. Last but not least Europe, home of the most iconic sports brands and franchises, and a key global market. European teams and fans are embracing technology more than ever, and we are excited to see what's next here.
And which part of the sports technology market will grow the most in the next few years and why?
Based on our research and experience over the last two years, we narrowed down our focus to three sports tech subsectors or verticals primed for dynamic growth. The first one is connected athletes. This includes performance tracking and analytics solutions, as well as services that can connect sports communities. Fan engagement is the second vertical we believe in. The possibilities are endless here — you can create new ways to engage fans in the stadium or explore formats that go way beyond video and mobile. Then we have what we call derivative sports market and new business models within sports, which includes marketplaces, matchmaking solutions, new sports, esports, as well as betting, gaming and fantasy sports.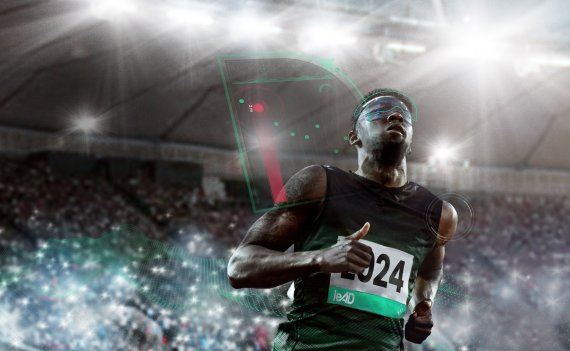 What is your company leAD about?
leAD, which stands for the legacy of Adi Dassler, is a global powerhouse for sports tech entrepreneurship and investments. It all started on a golf course in the Bahamas where I met Horst Bente, one of the grandsons of Adi Dassler. At the time, Horst and his family wanted to find the best way to revive their grandfather's legacy. Along with my partner Tim Krieglstein and other key players, we developed the concept of leAD Sports Accelerator, an accelerator designed to support early-stage sports tech startups, and tapped into our network to put together a hand-picked circle of international top investors from different areas that shared our passion for sports.
leAD started as an accelerator program but evolved into a platform that is far more than that, as we've seen the need to support the startups beyond acceleration. In order to do so, we created the leAD Business Builder, which manages all the leAD portfolio coming out of the Accelerator program, and the ADvantage Sports Tech Fund, the first truly global sports tech fund. ADvantage focuses on Series A sports tech companies and is focused on helping them scale and grow. With the three parts of the business, we create a unique deal flow for sports tech entrepreneurs.
Curious about SportsTech and its development? Then join these two events at ISPO Munich on Monday the 4th:
This article is part of a series produced by leAD Sports, a global powerhouse for sports tech entrepreneurship and investments. Within sports tech, leAD focuses on three main verticals: connected athletes, fan engagement and derivative markets. For more information, visit leadsports.com"