ISPO.com: To start off our interview: Can you tell us a bit about yourself and your company?
Matt Gowar: I live on the south coast of England, with my wife, two daughters and dog. When not travelling, or working, I spend my free time participating in outdoor sports, particularly cycling, sailing, mountaineering, and skiing.
I founded Equip Outdoor Technologies in 1991 to retail specialist travel equipment. This led to the development and manufacture of products and the sourcing and importing of selected equipment from overseas. We specialise in the design and marketing of technical outdoor equipment and are proud to own both the Rab and Lowe Alpine brands. Our experienced and enthusiastic team develop innovative designs, manufactured to the highest standard and brought to market throughout the world.
We are now an international business with the head office based in Derbyshire, UK, at the doorstep of the Peak District National Park, renowned for its endless opportunities for outdoor enthusiasts and heritage in climbing.
What does outdoor mean to you?
Equip Outdoor Technologies is all about developing highly technical products for Mountain People. For us, the outdoors is all about the mountains and mountain sports; climbing, bouldering, hiking, skiing, trail running, and from this year adventure biking. We realize that Mountain People, and I'm included here, don't just enjoy one activity, they enjoy being active in the mountains. And that can be done via many different activities. We design apparel and equipment that will protect and support their choices. Many of the people who work for the business engage in many of these activities. We enjoy the outdoors and are lucky enough to work in the industry, too. 
What are the main tasks, challenges and perks of your CEO role at Equip Outdoor Technologies?
The continued design development of high performing technical products continues to be one of the most rewarding, and challenging, parts of the role. Knowing when to progress with ideas, and when to bin them, and being able to manage the competing priorities, ideas, and requests from sales and design teams! Saying that, seeing new products growing from design ideas, through to launch, like our Khroma ski range and new Cinder off-road bike range launch this coming year, are always satisfying.
With our ambitious CSR strategy, we are aiming to reach Net Zero by 2030 and everything we do in our business is aligned to that. This is one of the biggest challenges I have faced during my career, but it is the most rewarding, as this is absolutely the right thing to do. I have always and still love the travel, exploration, and relationships building part of my role. I've worked for years with many of our overseas manufacturing and fabric partners, who have now become good friends.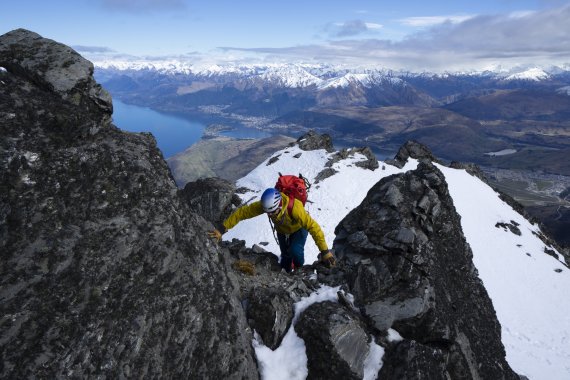 What are the most important challenges the industry is facing at the moment, and how can they be overcome?
I have set an ambitious agenda at Equip to set us on a journey to Net Zero by 2030. To achieve that, we have set clear reduction targets and have been certified Climate Neutral for the last three years. Minimizing our impact in this way is one of the biggest challenges facing the planet and the industry. We need to work together to overcome the challenges we all face such as utilising effective and sustainable packaging solutions, minimising air freight impacts, product care and repair, alternative ownership models and end of life product solutions. These are not isolated activities but cross supply chain and business boundaries. That is why we have launched our Mountain Manifesto program in 2021 to bring together as many stakeholders as possible and to make a real difference.
Can you explain your role at the European Outdoor Group (EOG) and how you got there?
My role is to support the EOG team and bring a member's perspective into the discussions and actions of the EOG agenda. I was hugely honoured to be asked by Mark Held to take up the role of VP. Over the years there have been many VPs who have been huge pillars of the industry, and it's a privilege to follow in their footsteps.
What are your goals as vice president of the EOG? 
Our industry has seen an amazing amount of turmoil and challenge over the last three years. We need to bring the industry together to face these challenges; like supply chain and CSR to name just two. 
Plus, we need to engage with the OIA (Outdoor Industry Association) in the US, as we face too many common issues to face on our own. These issues are global, our consumers and retailers are very often global. We shouldn't be trying to address these issues in isolation.
I see the need to ensure that the trade shows get back on track. Whilst the trade is changing, these are so important in bringing the industry together.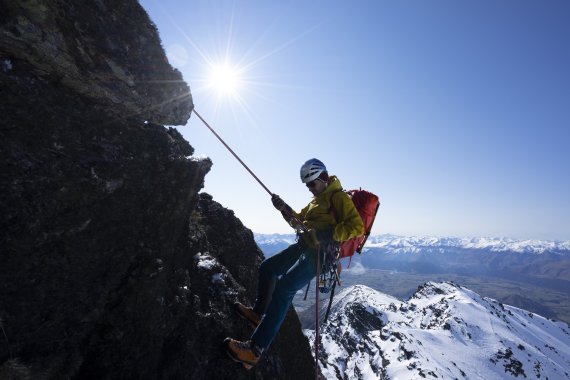 How do your goals align with the ones of the EOG, and what is the best about your double role?
We need to build an industry that respects and values the planet and all our stakeholders. This is no different to what the EOG aims to do.
The outdoor industry has given me an amazing career and many great friends and experiences. I now have the chance to give back in a small way and make a positive impact. I am also able to work with the amazing people at the EOG; Mark, Arne, and the rest of the team.
Sustainability is one of the big trends/topics in the outdoor industry, and lots of brands and people follow different strategies. What is your take on it?
I have made a clear stance around CSR and sustainability metrics within my own business. We have always operated with a sustainable mindset throughout our business, since our beginnings. I want to see the EOG take the same approach with its members and commit the industry to clear metrics and reduction targets. I want to encourage collaboration and non-competitive partnership, and for the industry to take accountability and accelerate the behavioural changes we all need to see. We are ready to take our responsibility seriously and to share the knowledge we have gained on our path to becoming a better and more sustainable business.
Anything else to add?
I am looking forward to OutDoor by ISPO and the first full show in 30 months. It's crazy to think the last show I attended, I wasn't even on the EOG board! Sitting in the audience at the members' assembly then, I would not have thought to be on the stage now.
Also, I want to invite all readers to join us for the launch of our 2022 Sustainability Report at OutDoor by ISPO on Monday, June 13th at 1 p.m. Come by and meet us at our Rab and Lowe Alpine Stand in Hall 2, Booth 309 to hear some of the key activities we have delivered, and learn how the Rab Mountain Manifesto will help the industry work together to drive change.