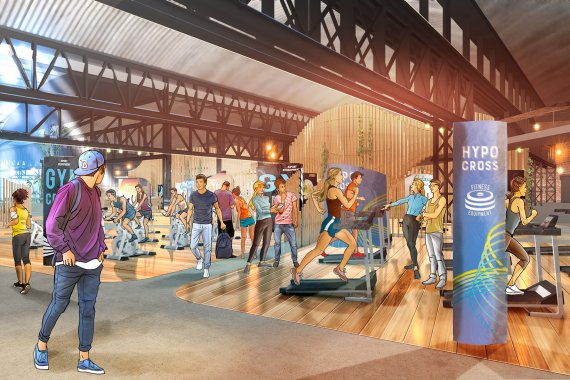 Ralph Scholz has been CEO of The Mirai since 2017 - and aims to revolutionize the world of fitness with his project.
The Mirai is expected to open in Oberhausen at the beginning of 2020, and is to become the world's largest gym with a concept without any monthly membership fees. The Mirai is set to be both a year-round trade fair and presentation opportunity for fitness manufacturers and combine fitness, experience, digital innovations, digital technologies, and research.
As keynote speaker, he explains his innovative model at the ISPO Digitize Summit (June 28/29).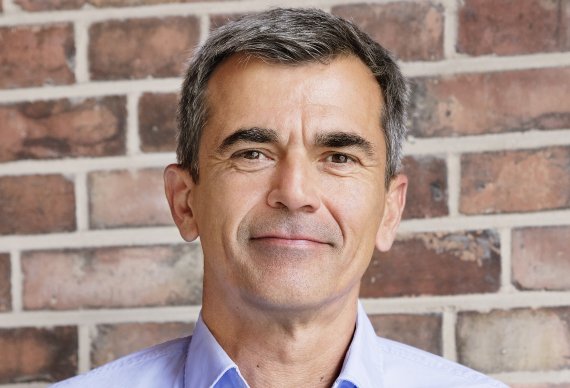 ISPO.com: Mr. Scholz, what are your three most important take-aways from the digital transformation?
Ralph Scholz: The digital transformation is an ongoing process of change.  To keep up with this pace, it is of fundamental importance to call for an independent digital strategy that doesn't necessarily have to be based on the previous business model and can be detached from day-to-day business.
I also believe it's essential to establish structures that enable speed and flexibility in business processes. New problem-solving approaches can be tested with the trial & error method – the implementation into the company structure is downstream after successful testing.
What are the biggest challenges facing companies on the subject of the digital transformation?
One of the biggest obstacles I see here is clinging onto structures that are already in place, although changes are happening more and more frequently. Beyond that, there is an increasing shift in service offerings from physical to digital.
Cooperation across continents is becoming more the rule than the exception. With regard to the sports industry especially, which is important to us, digitalization is reactive in its basic principle. Motivation to exercise will become more and more important in the future.
How digital is the sporting goods sector compared to other industries?
Compared to other industries, the sporting goods industry has been very conventional so far, with the current focus primarily on retail, e-commerce, and marketing platforms. The option to customize things will increase considerably in the coming years, as can currently be seen in the case of sneakers, for example.
The trend here is very clearly headed towards interconnectedness. In the future, sporting goods will be able to connect easily with other devices to display data and communicate with us.
What are the hallmarks of successful companies in the digital age? Are the structures decisive, or digitally thinking employees?
Companies need to be increasingly innovative, agile, and flexible, and be able to think digitally. Digitalization is changing global interaction, and contributing to a variety of new digital services.
These days people go online to get information before they buy, publish reports about products and services, find new jobs in social media, and get reviews about the company to shop on the go. Companies – and I do include us in this – need to adapt to precisely these facts and come up with optimized business models and services.
How do employees develop a digital mindset?
What's crucial here is the thinking in customer journeys. From my own experience I can say that we always encourage employees to change perspectives and take on the roles of potential consumers, adapt the customer experience to the respective needs of different target groups in advance, and define the touch points for different business models.
With The Mirai, you're planning a product that combines the digital and sports worlds. Companies and fitness athletes will benefit from that. What can the audience at your ISPO Digitize keynote learn from you and your big project?
Everything around us moves, movement is the determining principle of life. It's only us humans moving less. This leads to enormous challenges for society and, ultimately, for all of us. I'm convinced: The world will become a better place when more people are active. To be able to achieve precisely that, we need The Mirai as a lighthouse project to use fun to motivate millions of people to get more active.
With this project, the McFIT Global Group is daring to tread an entirely new path, and has the courage to establish business models that we're planning today but which will change completely in the foreseeable future. That's what makes The Mirai so exciting for me.