Over the past 15 years and in close collaboration with leading sports brands, our long year ISPO partner HuginBiz has developed an unique online self-assessment tool for sports brands to become more successful in international business.
Launching in new markets will involve all your functions, not just sales and marketing. To secure a successful export launch and market growth your other key functions need to be ready as well: business system, logistics, after sales services, labelling and product information.
Completing the self-assessment test will provide you with a clear understanding of your current international business capacity and serves as a roadmap to step-by-step develop into an organisation with a top-level international business setup.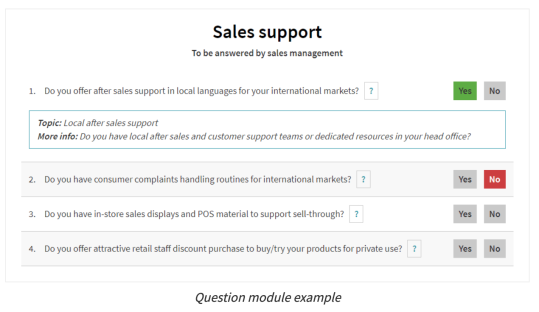 The Int Biz Check consists of a total of 140 questions divided into 14 modules with 10 questions each, mapping all critical functions for international business.
The international business check audits all functions, both the must-haves and the nice-to-haves, with easy to interpret "yes/no" option questions across 5 major sections:
Finance & Legal

Products

Sourcing & Production

International Sales

International Marketing & Digital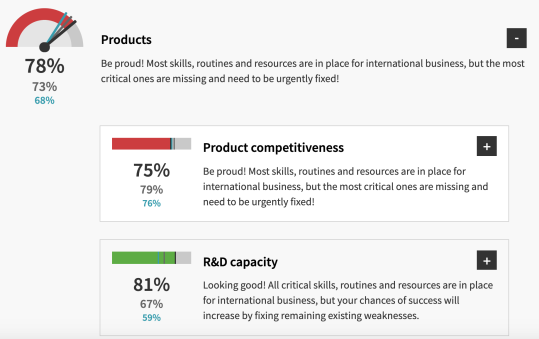 The results of each section are presented in diagrams where your score is compared to other brands within your industry/segment and product categories with comparable company profiles. The results of each module are presented with dashboards categorised in red, yellow or green, according to the importance and impact on your internationalisation process.