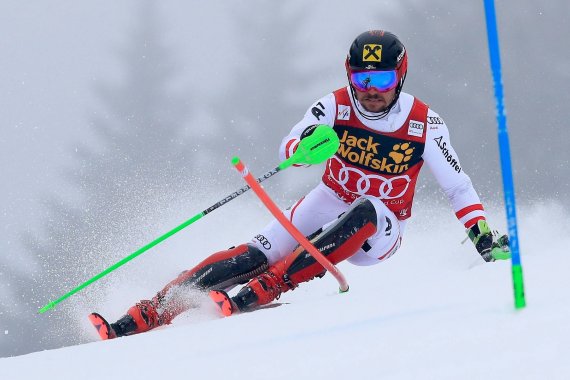 Marcel Hirscher is thrilled. Schöffel and the ÖSV extend their cooperation until 2022, the outfitter in whose racing suit the Austrian won two gold medals at the 2018 Olympics in Pyeongchang.
"Successful races are a combination of many factors. I myself focus on always getting the best performance,"said the 29-year-old. "I expect the same commitment from my partners."
The partnership between ski apparel expert Schöffel and the Austrian Ski Association has already lasted ten years.
The podium finishes of the ÖSV athletes prove how successful the cooperation is. More than 500 times they were on the podium in the disciplines of alpine skiing and ski cross in the Bavarian company's racing suits.
Peter Schöffel, managing partner of Schöffel Sportbekleidung GmbH, and ÖSV president Peter Schröcksnadel are now continuing this cooperation for another four years.
In the current season, Schöffel wears a total of 387 ÖSV athletes, including numerous world champions and Olympic champions, as well as coaches, coaches and official representatives. The equipment includes made-to-measure racing suits for the disciplines slalom, giant slalom, super-G and downhill as well as thermal clothing in the colours white, grey and red.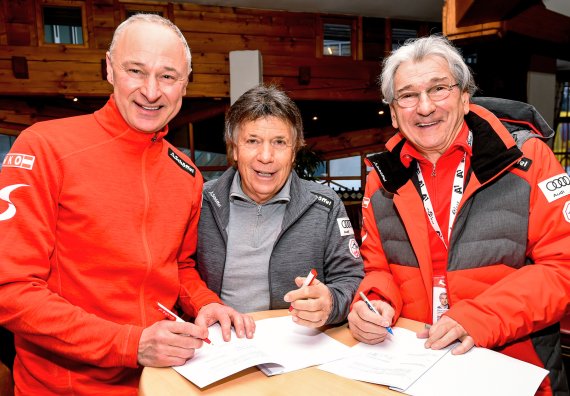 "Equipping the top athletes of the ÖSV is a special honour for us. That's why we are constantly doing our best ", explained Peter Schöffel. "Our aim is to support the athletes on their way to the perfect descent."