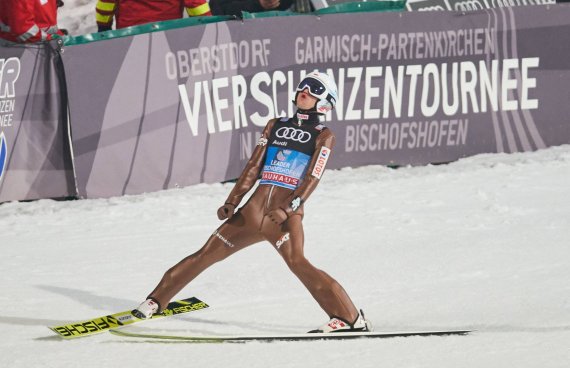 4F will be presenting sponsor of the Four Hills Tournament at least until 2021/22. The Polish sporting goods manufacturer follows the car manufacturer Audi, which had previously advertised at the German-Austrian ski jumping event for three years.
Like its forerunner Audi, the sports company will be integrated into the official event logo and will benefit from its presence at all four jumping events (Oberstdorf, Garmisch-Partenkirchen, Innsbruck and Bischofshofen). Among other things, it may advertise extensively on LED gangs, the trainer tower and the jumping platform. At the last jumping event in Bischofshofen the 4F logo additionally decorates the start numbers of the jumpers.
The sports equipment company 4F is one of the most important in Poland. It operates over 175 of its own stores in Poland and cooperates with around 180 others and is part of OTCF, which operates the Outhorn and 4Faces brands, among others. 4F is present on 27 European markets and also exhibits at ISPO. Igor Klaja, Managing Director of OTCF, founded the company in 2003.
4F has been supporting Polish sport for years - and extensively. The first partnership with a well-known personality from the sport came about ten years ago with the Polish ski jumper Adam Małysz, this year's winner of the Four Hills Tournament Kamil Stoch is also a 4F testimonial.
In this respect, the circle will be closed when 4F continues to sponsor Polish national sport on a large scale and moves up into a prominent circle: last winter, Intersport, Bauhaus, Generali and Veltins were also the main sponsors of the Four Hills Tournament in addition to Audi.