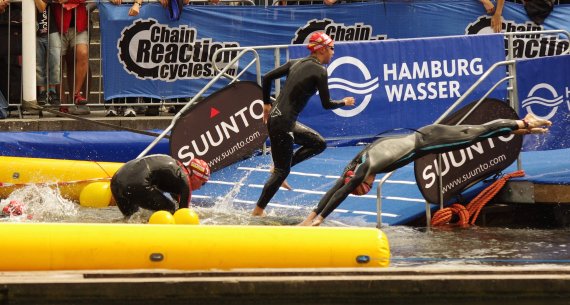 In the first part of our report on trends in sports sponsorship,we dealt with storytelling, targeting and influencer marketing. Part three will illuminate the subject of trend sports sponsorship.
In Germany, soccer not only dominates the media coverage, it also accounts for the lion's share of sports sponsorship expenditures. The companies alone value the jersey sponsorship of the 18 Bundesliga clubs to the tune of around 180 million euros.
Nevertheless, there is movement in the sports sponsorship market. Running and triathlon are attracting the interest of companies, as numerous current studies have shown. What's that about? The attributes of endurance, willpower, and eagerness to train can be used optimally and for many industries. And so automotive manufacturers, insurance companies, and electronics manufacturers are also adorning themselves with running stars and Iron Men and Women. "There are many points of contact for brands: health and fitness are becoming increasingly important in our society," says Kurczynski.
Running is the kind of sport that most athletically active people in Germany practice themselves, as studies show. Physical exertion creates a great emotional bond – and that can also be used in many ways in online marketing. For example, by enabling "money can't buy-experiences" – like training with a sports star who acts as a brand ambassador (see influencer marketing).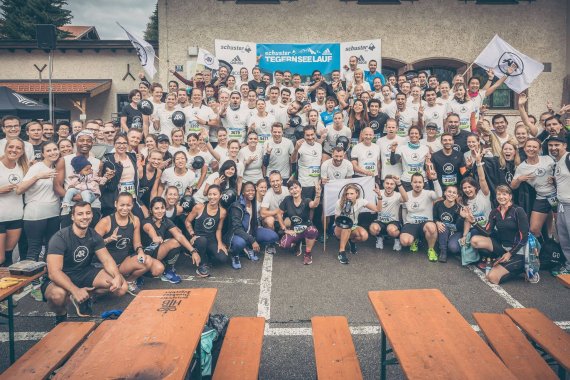 According to a survey by Nielsen Sports, 33 percent of the sponsorship decision-makers in the DACH market surveyed said that they will be involved in running in 2018. 22 percent named triathlon, which is currently getting a lot of attention from the Ironman Hawaii winners Jan Frodeno and Patrick Lange.
Particularly interesting are contemporary sponsorships of regional running groups that are now offered by many sports brands. Asics Frontrunner, Garmin Lauftraining, Adidas Runners – in almost every major city in Germany, companies are relying on this marketing tool: "Running communities give runners the opportunity to share their passion for sports with others and rediscover their cities together," explains Adidas media spokesman Oliver Brüggen.
And what do consumers actually expect from a successful sports sponsorship? Jens Falkenau of Nielsen Sports presented the study "Sponsorship Activation" at the ISPO Digitize Summit . One exciting finding from the study is that "social engagement, the promotion of young talent, and the promotion of young people – and not just raffles – are the most important attributes of successful sponsorship for those surveyed," said Falkenau.
Social networks influence people's opinions – this is well known and often mentioned in a negative context. As a sponsor committed to environmental protection or equal rights and diversity, Facebook, Instagram, and other social networks can also be used very well according to the motto "Do good and talk about it."
In combination with authentic and emotional storytelling, clever targeting, and the right protagonists, socio- and eco-sponsoring can be optimally activated. The commitment of consumers, at any rate, is greatest in this form of sponsorship. "You shouldn't just pay attention to the range," counsels Sebastian Kurczynski. "The quality of the contact is very important. Data-based measurement of the success of an engagement is also becoming more important – this applies to both sponsorship and influencer marketing."
Digitalization is also revolutionizing sports sponsorship. Marketing managers are increasingly shifting their budgets from print, radio, and TV to the Internet, especially to social media. However, increased competitive pressure is raising the cost of campaigns there.
That's why creativity is needed. With clever storytelling and targeting, even small and mid-sized sports companies can optimally appeal to their target groups on Facebook, Instagram, Twitter, and other young platforms. The goal is to create a sustainable, emotional bond between brand and consumer. Sport sponsorship is also ideally suited for this in the future.
In the first part of the report on trends in sports sponsorship, we covered storytelling, targeting, and influencer marketing. In Part 3, you can read how to change your brand image with  trend sports sponsorship .