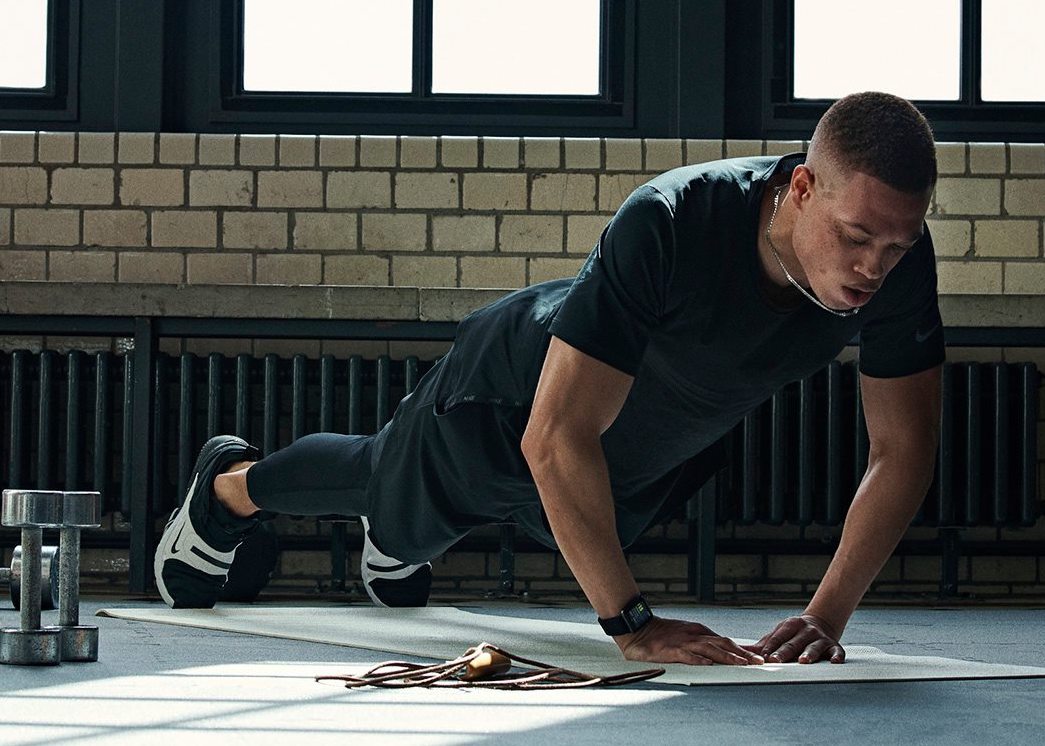 "Comment here on which of our products you like best and win two of ten tickets to the final" - with such or similar sweepstakes postings on Facebook and other social networks, numerous companies try to activate their expensively purchased sports sponsorship package. For years now - but still with success if it's an attractive sporting event.
That's digital thinking, after all. But do sweepstakes on social networks really have a lasting effect in achieving the goals of sports sponsorship? At the very least, this form of online marketing is not particularly creative. Yet creativity and emotion form the decisive currency in digital sports sponsorship. "It's all about creative power and how to optimally activate your rights," says Sebastian Kurczynski, Director Brand & Digital Consulting at the research and consulting firm Nielsen Sports.
"Digitalization offers sponsors completely new opportunities," says Kurczynski. "A few years ago, sponsorship meant logo presence on media-present sports assets. Today, sponsorship is the opportunity to do storytelling and content marketing - in times of information and advertising overload, this is particularly attractive for brands."
But which sponsorship strategy has a lasting positive impact on the company's KPIs? At the ISPO Digitize Summit 2018, the innovation summit for the sports industry, numerous insiders reported on how they are taking advantage of the opportunities offered by digital communication. ISPO.com describes five trends in digital sports sponsorship that will keep us busy in 2019 and beyond (even more so).
People love good stories. That's a simple way to describe how and why storytelling works. If you want to generate more than just attention for your brand with your sports sponsorship, you should have exciting stories to tell. Creativity is required - but so is authenticity. "The ideal message fits sponsor, testimonial and target group in equal measure," says Kurczynski.
One example: After the World Cup title in Russia, equipment supplier Nike used the euphoria in France for the remarkable campaign "We won it in France." The story is as simple as it is ingenious: The World Cup title was won in France, or more precisely on the country's football pitches, because many World Cup heroes like Kylian Mbappé and Paul Pogba started out as street footballers. So, he said, the title belongs to all of France. The Youtube video dedicated to the "children who dare to believe in themselves" was viewed by more than three million people within a very short time.
But even small companies have the opportunity to do smart storytelling. "I wouldn't base this on the size of the company," says Kurczynski. "Online marketing is also very exciting for regional brands because, for example, you can use social media to reach your target group in a targeted way away from traditional TV coverage. A small regional brand can thus optimally activate its sponsorship according to its budget."
Regionality and tradition are undoubtedly in vogue. This can also be capitalized on in online marketing. Like the outdoor company Schöffel, for example, which cleverly uses the tradition of the family business founded in 1804 in its communication strategy.
Friends of good (advertising) entertainment can rejoice. "The level of staging and entertainment has increased significantly," notes marketing expert Sebastian Kurczynski.
Targeting is the opposite of the watering-can principle that sports sponsorship has long had to make use of. Instead of "one message for all," it's now "the right message for each target group. That's because Facebook, Instagram, Twitter, Snapchat and the other social networks allow marketing managers to specify exactly who the message should reach: Geo-targeting, demographic targeting, interest targeting - nothing is impossible.
So it could be: soccer fans aged 18 to 29 in the Kassel area. "The trend is: away from push marketing, towards pull marketing," says Kurczynski. Thanks to precise targeting on social networks, pull marketing has become far more affordable, he says.
The General Data Protection Regulation (GDPR), which came into force in May 2018, has merely slowed down a bit the pressure wave with which online marketing is shaking up the industries. The potential remains enormous.
To make itself less dependent on the big platforms, Adidas is using an extremely exciting targeting strategy: its own platform, the Adidas app. This was even advertised on the boards during the World Cup, resulting in 14 percent more downloads, as board member Roland Auschel revealed at the ISPO Digitize Summit.
Adidas is putting a lot of money into attracting consumers to its own platforms. "Specify what interests you, receive Adidas news and, of course, exclusive offers," it says after installing the app. In-house targeting at its best, with free and DSGVO-compliant consumer data.
Authentic, wide-reaching, inexpensive - these characteristics made influencer marketing the supposed magic bullet of marketing managers a few years ago. But the reputation of many influencers and their agents has suffered enormously following scandals involving unprofessional free product hunters and failed campaigns.
Is influencer marketing already on its way out in 2019? No, says Sebastian Kurczynski, quite the opposite: "It's booming and there's no end in sight," says the Nielsen Sports expert. "Numerous recent surveys among marketing decision-makers show that budgets are increasingly shifting in this direction."
As in any young industry, "professionalization is now taking place in influencer marketing," he adds. There's a lot of demand from companies for strategy in influencer selection and evaluation," Kurczynski says. "We're finding that sports fans are becoming more attached to individual sports brands.
Influencer marketing is particularly appealing to fitness and sports brands - the similarities with influencers are obvious. The marketing expert advises against fast-moving influencer sponsorships, which some platforms offer: "I'm a firm believer that when it comes to influencer marketing, you should be looking for long-term partnerships, not a one-off effect."
Ideally, influencer marketing is not a tool for merely increasing social media reach, "but pays off sustainably for the product and brand," Kurczynski says. Michael Jordan and Nike, David Beckham and Adidas - these are successful examples of long-term partnerships on a large scale that work across the entire marketing mix and within communications across all media genres, he says. Whether you call them influencers or brand ambassadors is irrelevant.
However, anyone who thinks they can buy some of the media attention of a major sporting event with a smaller budget is in for trouble. The rigid requirements of sports associations - such as the IOC during the Olympic Games - don't make it easy for athletes and sponsors to get their message out during events.