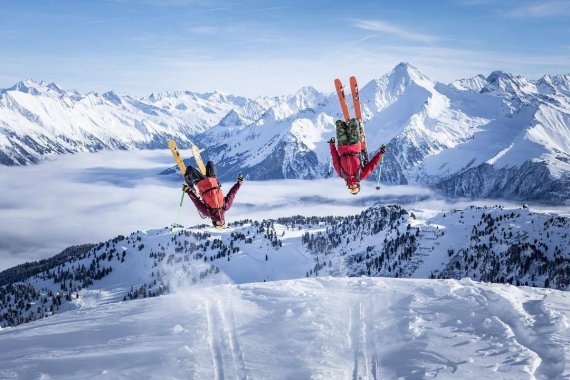 From intelligent accessories to revolutionary ecological material techniques finally down to functional outfits in urban lifestyle design: we have identified the top 5 winter sports trends for the 2019/20 season:
Sustainability: environmental protection and repair services are in demand like never before

Customizing: even more individuality for skis and boots is offered - also for kids

Wearables & accessories: intelligence is leading to more efficiency

Urban lifestyle continues to be fashion trend No. 1

Helmets, protectors and Co.: new safety gadgets
According to McKinsey's annual industry report "State of Fashion", young people in particular are becoming increasingly enthusiastic about social commitment and environmental protection.
Sustainable products are becoming increasingly important for consumers. The US textile specialists PrimaLoft are revolutionizing the market with a genuine new development from 2020: they present PrimaLoft Bio, the first synthetic insulation made entirely of recycled, biodegradable fibers.
Ski wax manufacturer Holmenkol launches the first bio-certified and 100 percent biodegradable ski wax on the market. LaSportiva offers exciting new developments such as the touring boat Skorpius CR, whose shell consists of plant-based and resource-saving Pebax Rnew. LaSportiva is also breaking new ecological ground in its clothing: RePET, a polyester material made from recycled PET bottles, is being used for the first time.
In addition to more sustainable products, some companies now offer repair services. Patagonia is one of the leading brands here.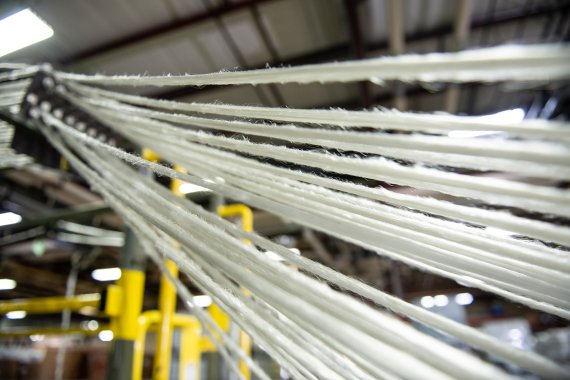 More and more winter sports enthusiasts are relying on digital companions with sophisticated technologies for even greater safety and training efficiency.
The young entrepreneurs of the Hamburg company Bluebird Mountain could convince the ISPO Brandnew jury with their drone "PowderBee" in the category accessories. The "PowderBee" drone, which weighs only 600 g, can support the search for buried victims from the air in an emergency by transmitting optical and acoustic signals to the search team.
The young Swedish brand diPulse focuses on intelligent clothing and integrates carbon-based elements for muscle stimulation into functional clothing. What is new is that this is done wirelessly and without electrodes.
"Combining urban, fashionable elements in terms of color, material, silhouette and fit with function is of fundamental importance in the winter sports segments," says Ingo Jost, Director Europe at Luhta Sportswear Company. According to Jost, the "Millennials" in particular are increasingly concerned with "crafted goods", i.e. functional clothing that is both authentic and stylish. In this area, Jost sees "a growing importance that gives fresh impulses to the sports department and can also open up new target groups."
The Norwegian label Bergans offers a really colorful range, while their compratiots from Helly Hansen mainly focus on the classics red, white and blue. The brand Icepeak, which belongs to the Finnish Luhta Sportswear Company, is celebrating a revival of the 1990s in the "Star Collection" next winter.
In terms of material technologies, the Swiss brand KJUS will be relying on their electronic Hydro-Bot membrane from 2019/20 onwards, which was also awarded the "Gold Winner" at the ISPO Award.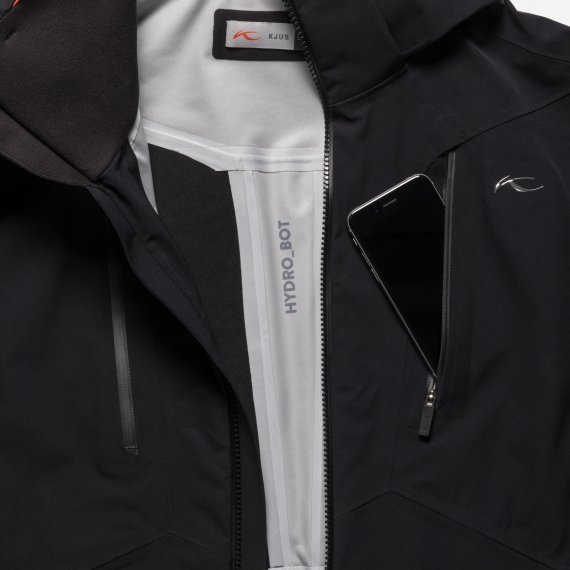 Bootfitting is not new, but it is being refined more and more. Adaptation pioneer Fischer Sports comes up with the "mobile boat fitting" variant "scan fit App" for the upcoming season.
With their help, three different "foot photos" can be uploaded using a smartphone camera, after which the system calculates the right ski or cross-country ski boot from the current Fischer range.
From this season on, Nordica offers boot fitting for kids for the first time. The junior model "Speedmachine J 3 Plus" can be adapted to young feet in the same procedure as it has long been established for adults.
The ISPO Brandnew Overall Winner Original+ developed a convincing concept how skis can be custom-made in large quantities. An online ski configurator assembles the skier a ski made to his needs. Among other things, biometric data are requested.
Optionally, the specifications of the preferred ski boot can be entered. After the configuration process, the computer determines the data for an individually manufactured ski. After the optical adjustment of the ski design, orders can be placed online.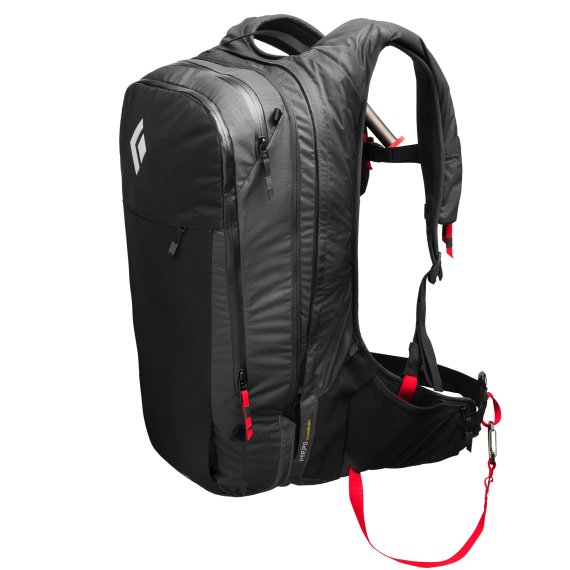 Security equipment is also becoming increasingly digital thanks to intelligent technologies. The Swedish label POC will launch a back protector for kids next season that can be tracked via GPS. In addition, the ISPO Award Gold Winner triggers an alarm in the event of an accident.
In the Avalanche Airbags segment, the Jetforce Pro from Black Diamond took the gold title with its compact avalanche airbag system with a Bluetooth element. This allows regular updates to be implemented. The Swedish brand Flaxta helmet integrates an NFC ID chip that makes relevant information available in the event of a collision and receivable via smartphone.