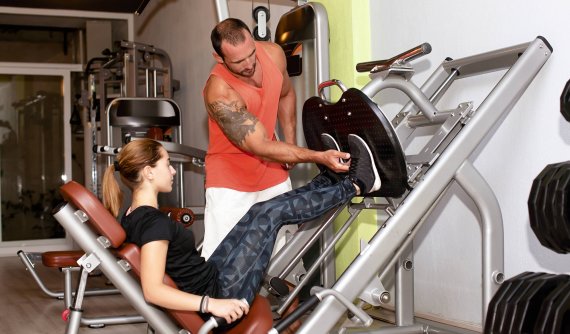 The fitness industry is growing and growing. 2020, for example, will see the launch of the biggest fitness platform in the world. The project, brainchild of McFit founder Rainer Schaller, is called "The Mirai" and will feature a variety of fitness equipment, an athletics track, and yoga in a 55,000 m² area.
Rather than just working on its own new projects, the fitness industry also has to look after its customers. Businesses, for example, often encourage their employees to get fit, on the basis that a healthy employee is a happy employee. Furthermore, older people often turn to gyms in an effort to stay healthy. Dr. Niels Nagel, Head of Office of the German Industrial Association for Fitness and Health (DIFG), talks about the challenges facing the world of fitness. He also discusses the ways in which digitization is becoming increasingly important in the fitness industry, as well as why the next big challenge actually has an analogue solution.
ISPO.com: So how is the fitness industry doing?
Niels Nagel: Based on the growing relevance of fitness in society, the fitness sector is thriving in all significant areas of the market. This also holds true for fitness clubs, the foundation of the fitness industry. Here, we are experiencing a demand-based differentiation of business models, as can be seen in the development of the new boutique concepts as well as market areas such as outdoor fitness, business fitness, or fitness in school lessons.
Which market segment in particular stands out?
When it comes to the question of which services are particularly relevant for the fitness market, some definitely do come to mind. From the end customer's perspective, it would be digital resources like apps, wearables trends like HIIT (high-intensity interval training), functional training, and also group training. For fitness clubs it's particularly important to focus on the preventative health market. This includes, for example, promoting health based on exercise, which is also a priority for many companies.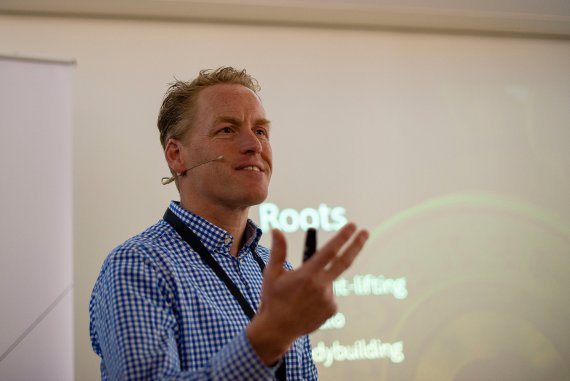 Does this mean that gyms are now facing competition from an unexpected market opponent?
On the contrary, gyms have responded quickly and effectively. In fact, the idea of corporate health promotion, e.g. in the form of business fitness, is even being viewed in the fitness industry as one of their biggest opportunities to grow and expand their client base. There are different approaches to this.
One such approach is to offer a company access to an entire chain of gyms. This allows employees to exercise wherever they are, be that near the workplace, home, or on a business trip.

As part of a recent trend, this is often not just restricted to fitness training. This means that these offers often extend to the gym on one day, swimming on the next, golf on the next, or whichever leisure activities are included in the agreement.

Another growing trend is the tendency of companies to install gym equipment onsite, allowing employees to exercise shortly before or immediately after the working day. This way, they have the ability to train without having to expend too much time.
It sounds like good news. But as DIFG's head of office, it also confronted you with a variety of difficulties and concerns.
Of course, there are always going to be challenges. One positive is that challenge often leads to innovation and improved quality. This year there was one primary challenge complying with the General Data Protection Regulation (GDPR). As far as the industry is concerned, I can definitely say that we were quick to recognize it and adapt.
Your industry has a great deal of client data at its disposal – a touchy subject.
Yes, we store a lot of data regarding times, dates, and other information that must be appropriately and attentively processed so as to conform to the standards set out be the GDPR, as well as our customers. And the industry has adapted to this need. It's also providing assistance to fitness providers, helping them to develop concept solutions for the implementation of the GDPR.
There is currently a concrete example of the troubles in the fitness industry. What do the difficulties being experienced by the Kettler company mean for the market?
The recent developments there are not representative of the overall market, however Kettler is an important brand with huge end customer relevance. It would therefore be good for everyone if they were to return to a successful course.
So do the company's problems not reflect the market's situation?
No, this is a largely isolated case. The DIFG has been maintaining a quarterly industry climate index for years. And the index value for 2018 thus far is showing a positive trend, both for specific industry partners and overall market development.
And what will be the focus of the fitness industry's new ideas and developments in the new year?
For one thing, we're pursuing the trend of fitness-based events with FitnessSport, like, for example, the project run by Hyrox (fitness competitions in nine cities across Germany and Austria). In addition to the club business, fitness is benefitting from increasing public exposure.

Secondly, we're beginning to experience fitness as a form of culture, encouraging people to come together.

Influencers are becoming more significant in marketing communication.

Politics is using fitness as a medium for the implementation of the standards of the Prevention Law. So we can see that fitness is also gaining acceptance in these areas.

And among fitness clubs we are observing an unbroken trend towards further qualification. So, with security built in to digitization, we can start to form new learning and teaching formats.

A big trend in this field is actually digitization itself: wearables, apps and even training equipment are all becoming interconnected and networked, requiring the use of multiple manufacturers.

Digitization is taking place not just in the actual process of training, but also in the overall field of fitness. Gyms are digitizing training equipment, wellness systems, lockers and customer recognition systems.
On top of all of this there is a growing market among older people. But has the fitness industry done enough to prepare for a bigger senior presence in gyms?
The growth in senior fitness is the result of a widespread acceptance of the fitness industry, a greater focus on quality, and the industry's status as a health-provider, all of which appeals to the target demographics. In addition, institutes for baseline and advanced training offer further training for target groups such as diabetics.
So should gyms try to accommodate older people with the training they offer?
The intensity of the training determines its impact. Seniors require a specially adjusted form of support and training. First of all, they should receive an individual and comprehensive introduction to the training being offered, because they are often a lot less steady and confident. It must be possible to fine-tune the settings of the training equipment and set it up for low resistance. More than anything else, it's important that we have staff who can meet the social requirements of older customers - they don't just want to train, they also want to get to know new, like-minded people.
Wearables and apps are a big trend. Which app is making a particularly big impression?
It's right that wearables don't just record data during training, but they also provide feedback on everyday activities, because these also have an effect on people's physical health. This means that this trend will have moved from gathering training data to overall health information. At this point it's important that the wearable is linked to all other devices used by the end customer. In my view, smartphones are of the utmost importance here.
I also think it's important that we reduce the number and types of sensors in future. A good example would be the transition from a chest strap to a wrist sensor. Wearables will become even more significant with sensors inside clothing, in the soles of sports shoes, etc. And perhaps we will see sensors that one ingests orally or has implanted under the skin being marketed in the near future. There are many exciting prospects in the works, for example contact lenses for diabetics that can monitor glucose levels.
You've mentioned that the number of personal trainers is rising. Has the fitness industry properly adjusted to this?
As a matter of fact there is a growing number of modern business concepts, which can provide personal trainers with on a solid financial basis. For example, there are support concepts that work by providing a gym with basic support and can, on top of that, provide certain target groups with a personal trainer upon request.
And the boutique concepts are also interesting for personal trainers, as they feature smaller studios which can offer a very valuable training program for a particular target group. When you consider that a subscription costs between 80 and 130 euros, you begin to realize what an interesting concept boutique studios are. This is true both for the trainer and for the industry, especially considering the increased benefits and individual support offered to customers.
A trend like this is not your first thought when you look at the increasingly large gym chains.
But there are trainers who simply want to develop themselves outside of the studio and carve out their own existence. They also encounter issues when it comes to funding, or otherwise find that it is difficult to rent out a sufficiently large space. These young people determined to enjoy their lives outside of work have the possibility to create boutique studios. From the customers' point of view, you can see that highly personalized and individual offers are in demand.
You've said that the GDPR was the big challenge for 2018. Do you foresee the industry facing a similar challenge in 2019?
I believe that we are facing the challenge of making the most of the health trend and effectively marketing fitness in the second health market. Here we as the fitness industry are now in a cooperative competition with other industries and sectors for which the market has opened up. At this point it's all about successfully cooperating with these partners and benefactors in the area of prevention, be that health insurance, pension schemes, or doctors and physiotherapists. With this, the fitness market can establish itself in this future market.
CrossFit® is a registered trademark of CrossFit, Inc.. Find more information at www.crossfit.com.