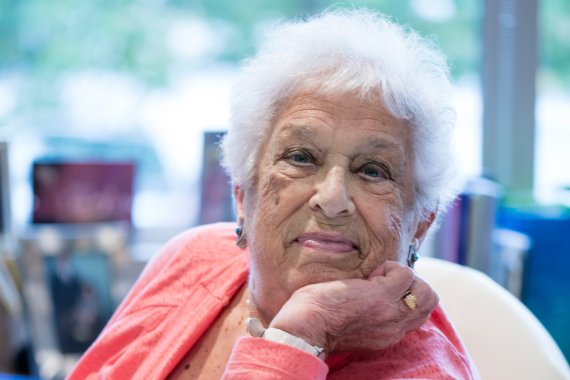 Klaus Dittrich, Chairman & CEO Messe München, says: "This year, the ISPO Cup will be presented for the first time to someone whose accomplishments do not include scaling the world's tallest peaks or turning the fastest downhill time. She impresses us, above all, with her unbelievable energy and power that she applies just when challenges seem to be the toughest."
Boyle, who was born in Germany to a Jewish textile manufacturer, immigrated to Portland, Oregon, with her family in the 1930s. Following the death of her husband, she rescued Columbia Sportswear from bankruptcy.
Gert Boyle turned Columbia Sportswear into a pacesetter in the sportswear industry by developing innovative athletic and outdoor clothing and marketing it with inimitable humor. She became a prominent figure after appearing as "tough mother" (1984-2005) in the company's entertaining television spots.
The 93-year-old businesswoman is also well-known for her work on behalf of charitable causes. She is a passionate supporter of the U.S. Special Olympics Team, plays an active role in the fight against cancer and serves as an advocate of children's rights.
Images on this press release are for editorial coverage available for free download here.