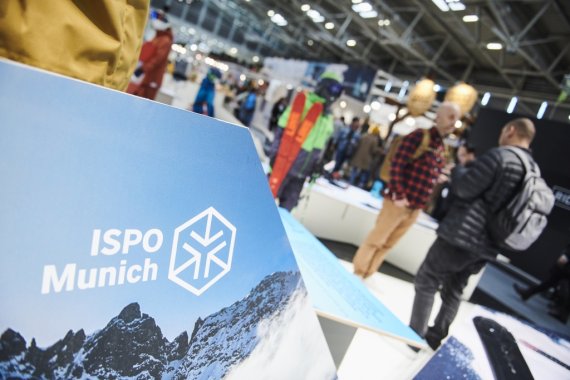 Everything relevant in a short and sporty overview. You will find all relevant links in the text, so that you can quickly find further facts and information on our website.
If you are a blogger looking for inspiration and want to make new contacts in the sports business, you can look forward to various influencer program points - from Blogger Market to Community Breakfast, provided you are accredited.
For editorial coverage of the ISPO network, journalists and media representatives of classical media can find all the latest information on the ISPO press portal. Online accreditation is possible until 23 January at 11.30 a.m. From Saturday onwards, you can obtain accreditation in the West and East Press Center. Please remember to submit valid credentials verifying your status as a journalist.
Exhibitor press releases and digital press compartments are available here.
In keeping with this year's motto "Be responsible", nine drinking stations will be set up at the tradeshow. They are centrally located next to the info counters. You can clean your "Coffee to Go cup" in the sculleries in halls A1-A5, B3, B4, B5 and C1. You will find further orientation points in the current hall plan and visit planner here.
For quick orientation at the tradeshow we recommend all visitors and exhibitors to download the ISPO Munich App in advance. In addition to an interactive hall plan, you will receive the latest information and programme updates.
We suggest exhibitors the digital platform "Altogether to Munich" to arrange meetings with your partners, brands or other companies or locations. Apply for this tool so it is free of charge. You can use the platform to send day tickets and manage appointments securely and easily. Our instruction video about the Outdoor tradeshow shows you how it works.
From Felix Neureuther to Lindsey Vonn - many prominent visitors are expected again this year. You can find out when which sports VIP will be coming here.
During the ISPO Munich we will report live - here at ISPO.com from the ISPO Munich 2020. Follow us on Instagram, Facebook, Twitter or LinkedIn and get the latest news from the individual halls and segments. Share your sporting highlights with us by tagging @ispo.acceleratingsports on Instagram. Don't forget #ispo, #ispomunich and the hashtags of this year's motto #beactive #becreative #beresponsible.