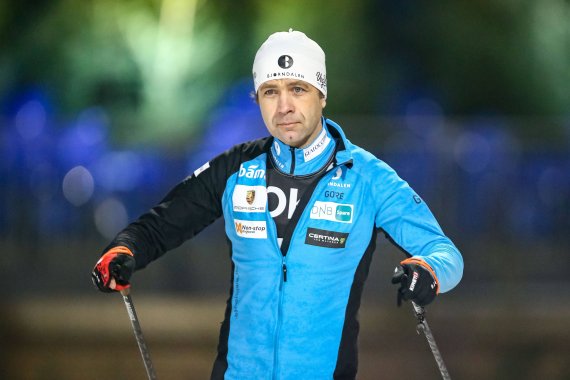 Some sports stars go on a proper family trip to ISPO Munich 2019. Skier Felix Neureuther, for example, will come with his dad Christian Neureuther to the Uvex stand 302 in Hall B6 on Monday (4th of February) from 11 a.m. onwards.
From 1 p.m. Felix' wife Miriam Neureuther (formerly Gössner) will then pass on tips from her life as an athlete, crowned by two World Championships titles in biathlon, in the Health & Fitness Forum in Hall A6. The world's largest trade fair for the sports industry with all its products and lectures is not only worth a visit for the most famous Bavarian sports couple.
The secrets of the fastest woman in Germany will already be revealed on Tuesday (5th of February/13.30) at the same place. Then under 11 second sprinter Gina Lückenkemper will pass on her knowledge about speed training. Your tip for sports freaks and "Mr Average": "You should always have fun with sports and never exaggerate. If you feel tired or flabby in the gym, it's better to take less weight and adapt the exercises to your physical condition." Britta Steffen will certainly be able to pass on a lot of know-how during her lecture on Sunday (February 3rd). She was once one of the fastest swimmers in the world.
The topic of digitalization also plays an increasingly important role. Skateboard legend Tony Hawk will give a keynote. He's the star of the ISPO Digitize Pioneers Night on Monday. In general, international sports celebrities are once again represented in Munich in large numbers. US alpine legend Bode Miller will visit his own company Aztech Mountain in Hall B1 (Booth 312) on Sunday (February 3rd). On Monday (4th of February), the sports climbing icon Chris Sharma (from 3 p.m. Hall A1 Stand 106) will come to Prana, among others. And on Tuesday the Polish ski mountaineer Andrzej Bargiel and the Slovakian top cyclist Peter Sagan will be our guests.
A real sports icon even appears on two days at the ISPO Munich. Ole Einar Björndalen can be seen live on Monday (4th of February) from 4 p.m. at Stand 320 in Hall B5. The next day he receives the ISPO trophy for his exceptional career at the ISPO VIP Dinner. With eight Olympic gold medals and four silver and one bronze medal, he is the most successful biathlete of all time at Olympic Winter Games. A total of 95 World Cup victories in biathlon and cross-country skiing make him currently the most successful winter sportsman in history.
If you are more interested in the trend sport darts, you can experience Max Hopp and Martin Schindler, two masters of arrow throwing, live on Sunday (February 3rd) and Monday (February 4th) in Hall C6 (Booth 211/11 to 12 and 14 to 16). The fans of fist fighting will also be taken care of: Ornella Wahner will be an amateur boxing world champion at the ISPO Munich on Monday (4th of February) from 11 a.m. in Hall A6, Stand 113.
In the Outdoor & Watersports Village (hall A4/booth 50) celebrity alarm is prevailing: The Danish SUP-pro Casper Steinfath will come on Monday (February 4th/15:30pm). On Tuesday (February 5th) the multiple SUP World Champion Sonni Hönscheid (12 o'clock) and the German kite-surfer Alina Kornelli (15.30 o'clock) will follow. Already on Sunday (February 3rd) you can experience a real German championship in Hall A4 from 5 p.m. onwards: By then the best German slackliners fight for the title of the national slackline water champion in the pool.