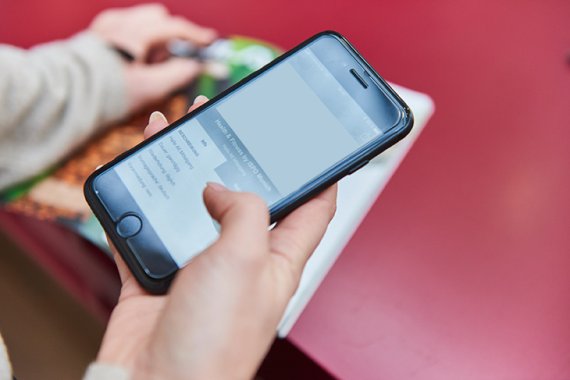 The app allows you to store all the information about ISPO Munich that is relevant to you in one place and access it on the go, helping you to find your way around the trade fair and thus organize your visit as efficiently as possible.
The app's networking option allows you to exchange ideas on relevant topics with key decision-makers and industry experts, to take part in discussions, or simply to follow their progression. You can of course also contact other participants directly and continue to network with them after the trade fair is over.
The app's personalized homepage provides a clear overview of the events and exhibitors relevant to you and includes a hall plan to help you organize your trade fair visit. It is easy to find open restaurants and other points of interest (e.g., cab ranks) to make your visit as pleasant and successful as possible.
The filter function can be used to focus quickly and easily on the things that are important to you, ensuring your visit is personalized and can be tailored fully to suit your preferences.
The ISPO Munich app's networking option is a digital, central platform based on group communication. It contains various channels, in which users can interact with one another. It enables those who are interested in ISPO Munich to exchange ideas remotely, regardless of their location. The app brings all the relevant people and information together on one central platform. There are both public and private channels, where users can interact with people they already know or make new contacts, discussing industry ideas or simply reading along to see what the industry is talking about.
Public channels are open to everyone and there are no limits on members. These channels are pre-existing and are designed to allow users to discuss various ideas and topics that are relevant to the industry. Examples of such public channels might be "Snowsports" or "Spanish Exhibitors." Anyone interested in snowsports or Spanish exhibitors can then join the relevant channel and keep up to date with all news and information on that subject.

The app can also be used for private conversations. Users who have paid for the networking option can create private channels and invite others to join. Private channels are groups of between two and ten people, and only those who have received an invitation may join.
Close
When purchasing tickets and registering for an exhibitor ticket for ISPO Munich (with or without the networking option) users are asked if they want to appear in the app's networking directory or not. The following details are shown: surname and first name, company, job title, country. This feature is free and users can give their permission to be included in the directory by checking the relevant box. Users not wishing to be included in the directory should simply leave the box unchecked.
All visitors and exhibitors who have bought a ticket and given their permission will be included in the directory.
Close
The ISPO Munich app's networking option allows you to contact or meet key decision-makers and experts from the sports industry, and to exchange ideas with them on industry hot topics. You can contact existing customers and meet potential new customers too. All functions of the networking option will remain available after the trade fair ends and can be used for one year.
Close