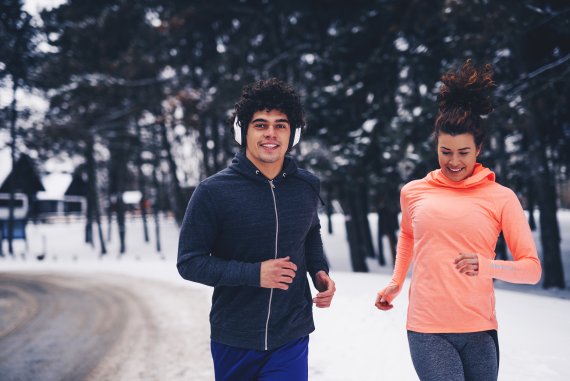 "Ever new horizons" is the motto of OutDoor by ISPO, which will open its doors on the 30th of June in Munich for the first time. For four days, exhibitors will present their products, trends and innovations in the outdoor sector in eight halls of Messe München. "Ever new horizons" it is. Above all, this means that the focus is on the consumers. And thanks to a study, OutDoor by ISPO already knows what their wishes are. The free whitepaper for dealers and manufacturers provides real added value.
"Ultimately, it's all about the consumer. This is the central point. Therefore, we wanted to know what consumers understand by outdoor, how they interpret this term. The Rheingold study provided us with super exciting answers," says Markus Hefter, Exhibition Group Director ISPO Munich & OutDoor by ISPO.
The findings from this are likely to significantly change the outdoor industry in the future. Marcel Beaufils, Project Manager at Rheingold, underlines that: "In our fast-moving society, we need the time off that outdoor offers us." He also refers to new paths that cyclists take in city traffic or small games in the park. "The biggest surprise for me has been how close outdoor can be to people."
Not only the excursion to the mountains was a pure outdoor experience for the interviewees, but also the little escape from everyday life, moments like jumping onto the curb by bike. The term "outdoor" is therefore not defined by stubborn facts, but by consumers. It can evolve again with new trends and social changes.
At ISPO Munich 2019, Beaufils presented the study to the sports industry. He talked about how outdoor could become the church of today, because people's longing for time out is growing and outdoor brings recreation. Retailers and brands should support them on their way "to the outside". Basically, shopping is already the first step towards an outdoor experience.
There are many possibilities, for example large Globetrotter branches with test areas. However, small retailers can also benefit from the study results. "You can do people justice on an individual basis," says Frank Quiring, Member of the Management Board at Rheingold. "We, as customers, want to be seen as an 'I.' And we want brands or dealers to support us with that." A few square meters are sufficient for this: perhaps a test area, for example, in which different light influences on sunglasses are tested. Or small mini ramps and surfaces to test mountain boots.
The first part of the outdoor experience is planning the trip. Between this very first step and returning home to everyday life with a new feeling of strength, there are a number of further steps. Brands can become reliable partners for end consumers in this process.
Rheingold has identified four dimensions of outdoor which are helpful in this respect. It starts with the classic "going into nature", followed by "survival tours and adrenaline kicks" and new fields such as "framed escapism" and "urban outdoor". There is a lot of potential in this: high ropes course, Tough Mudders or indoor climbing are becoming more and more popular because people have less time and do not need so much equipment and remain flexible. In addition, the need for sustainability and function is also growing in urban clothing - another opportunity for outdoor companies. Especially surf brands like Quiksilver or Roxy have recognized this for years.
By the way, all four dimensions depend on the current "longing" of consumers. "The industry can learn from the fact that it's about constitutions that outdoor is not about addressing target groups, such as sporty young men, but about the four constitutions", says Quiring.
The respective constitutions, i.e. the respective mood of the consumers during the planning and execution of the next outdoor trip (park or mountain, by bike or on foot), can be specifically addressed by companys or retailers, also in advertising. "It should be recorded in the music, in the pictures and in the stories," says Beaufils. But also with the product names: The snowboard brand Bateleon, for instance, named one of its products Goliath. "You're awakening a world that fits to snowboarding. If I named some item for walking Goliath, it wouldn't work with the constitution."
If, for example, a company starts a campaign to enter the climbing market, it should first become clear "that there is no climbing target group, but a climbing constitution: what climbing has to offer, what motives lie behind it," says Quiring. If the company knows that, they can develop various stories to get people into the condition to climb.
However, according to Rheingold's findings, too many companies still provide a difficult introduction to the outdoor world in their visual language. They show professionals, but the consumers do not all long for a competition, but also for relaxation. First of all, too much performance orientation is frightening - and most consumers cannot climb extreme mountains on their doorstep anyway.
Rheingold therefore sees the DIY sector as an example from which the outdoor industry can learn. In the past few years, in its designation, it has taken a step back from the small professional group, the craftsmen, and addressed all do-it-yourself people. Because the more people "do it themselves", the more new customers will bind themselves to the companies.
That's what this is all about. "We didn't do the study because the outdoor industry is on a bad way. Instead, we did the study to show the outdoor industry what potential there is," says Frank Quiring. Now it's up to the trade and industry to make use of it.